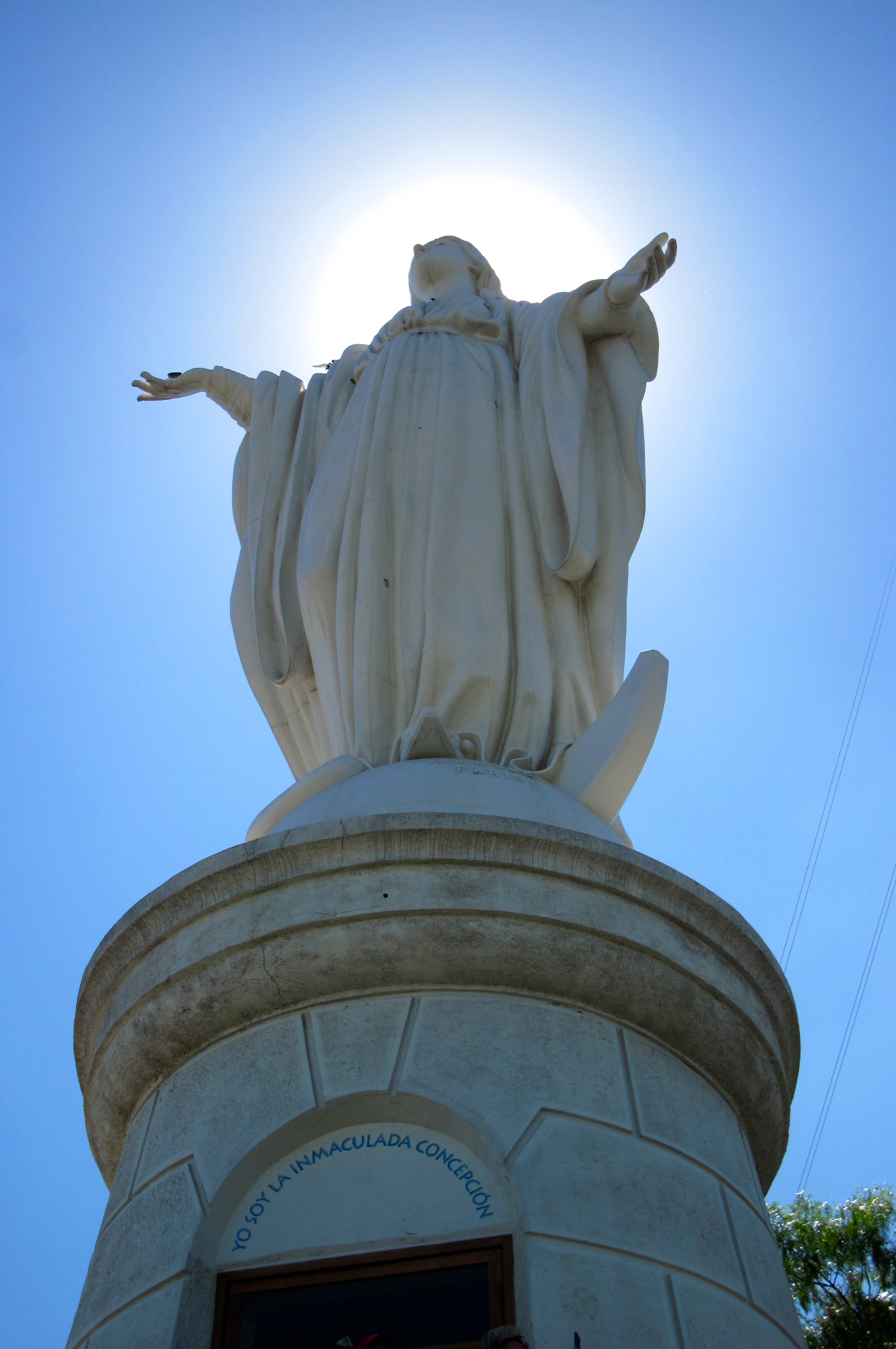 Exploring the Communes of Santiago
As mentioned in my previous post, Santiago's metro (Metro de Santiago) is convenient and accessible. Santiago has "communes" which are areas in and around the city. I used the metro to connect to communes such as Las Condes, Providencia, Santiago, and Vitacura. From a mobility issue perspective, while exploring these communes,  I definitely got tired and sore fairly quickly. I saw circumstances that would make doing activities a possible challenge for those with mobility issues, but with taking into consideration any limitation you may have with your mobility, and proceeding at your own leisure pace, these activities are possible! I managed by taking advantage of public transportation whenever possible, going at my own pace, and focussing on the amazing company and sights that surrounded me.
Providencia
Known for a upper-middle and high-class population, this beautiful area has elegant older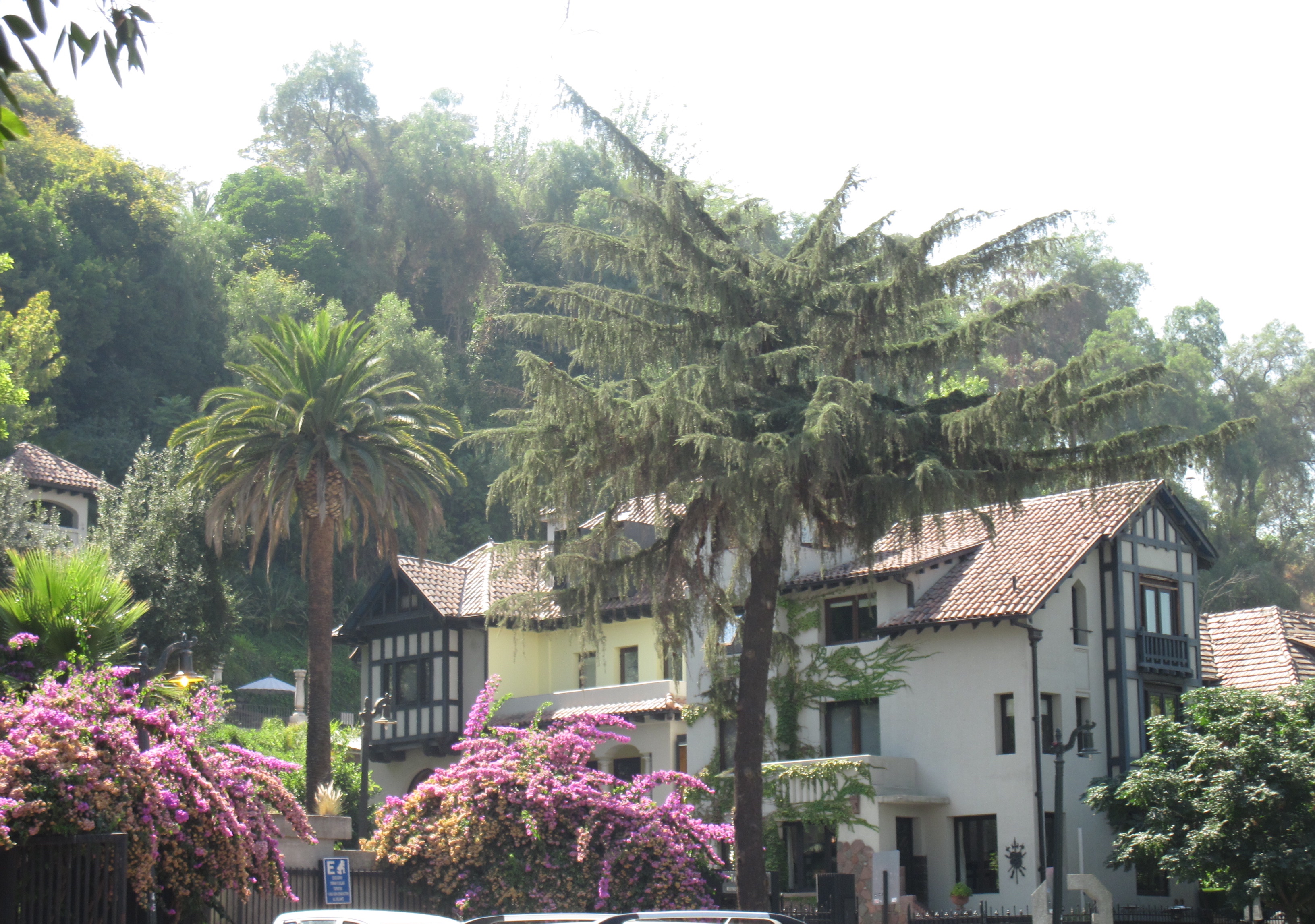 homes and high rises, and is where you would find Barrio Bellavista, a bohemian area populated with artists and performers, and many wonderful restaurants and patios along the way.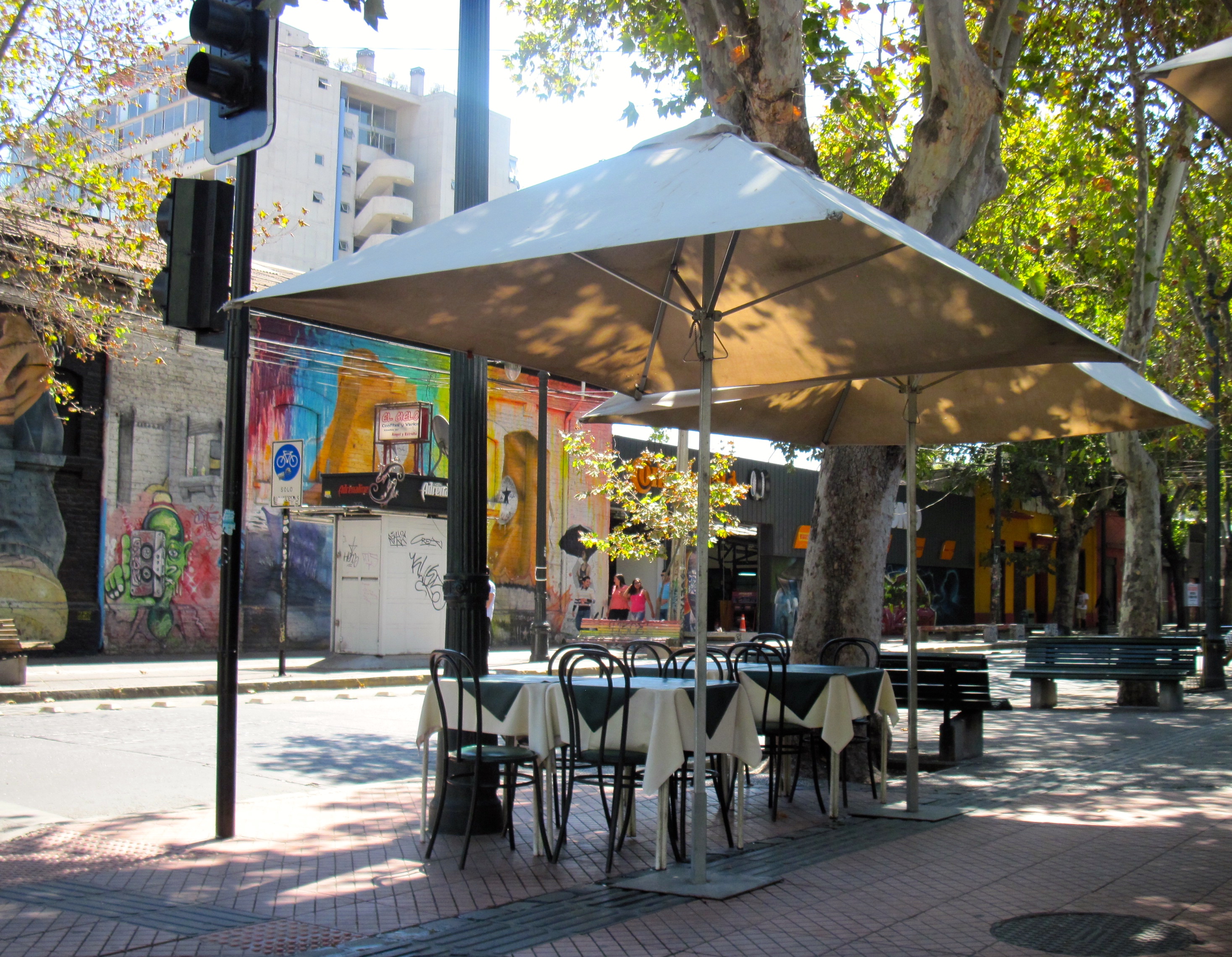 Barrio Bellavista, also has an urban park called the Santiago Metropolitan Park (Parque Metropolitano de Santiago). Here you will find the Ch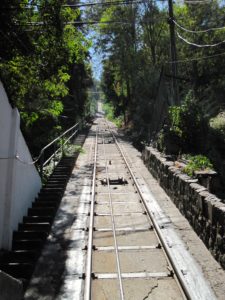 ilean National Zoo, the botanical garden (Jardín Botanic Chagual), and two outdoor pools (the Tupahue pool and the Antilén pool). I did not go to these attractions, as I decided to go up Cerro San Cristóbal. A unmistakable hill in the city that has a 22 m statue of The Virgin Mary and small chapel on top. Getting up the hill to the summit was easy and fun with the Funicular, something I found to be similar in ways to an open gondola that is pulled up a rail track with a cable.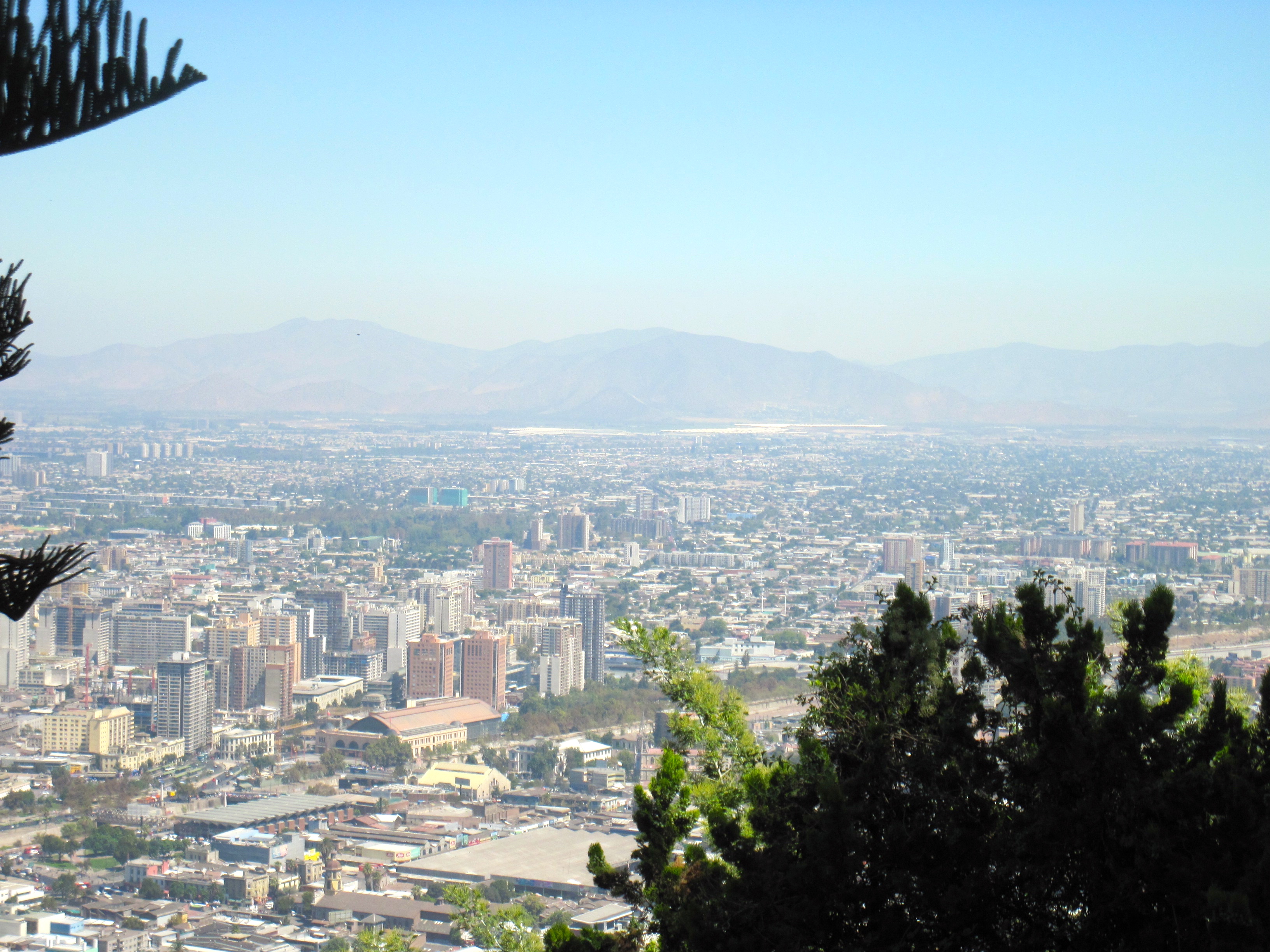 Once you get off the funicular, you have quite a bit of walking to do that is further uphill and involving some steps (I don't recall seeing ramps). The elevation is about 300m, so the time it will take will depend on your mobility. However, there are places to rest along the way, and this enables you to take in the scenery!
As you make your way to the peak you will begin to see more of The Virgin Mary statue, and you will come across the quaint little chapel.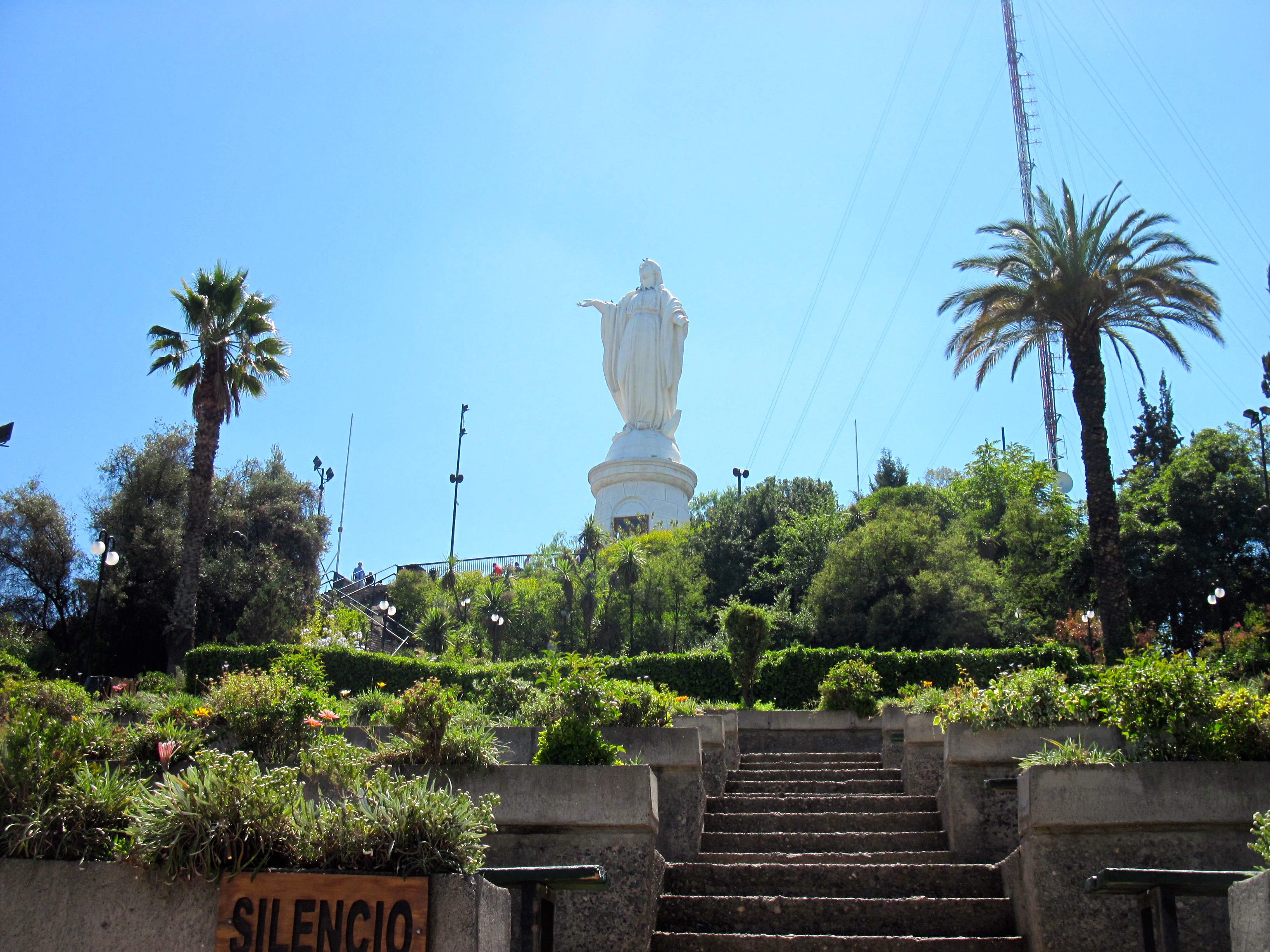 Also within Barrio Bellavista, you will find La Chascona, one of three homes of Pablo Neruda that you can tour. Pablo Neruda is one of Chile's most famous citizens, a 1971 Nobel Prize winner in Literature. These tours are interesting, and when you tour the homes, you see what he designed and all his added personal touches. So it's quite neat.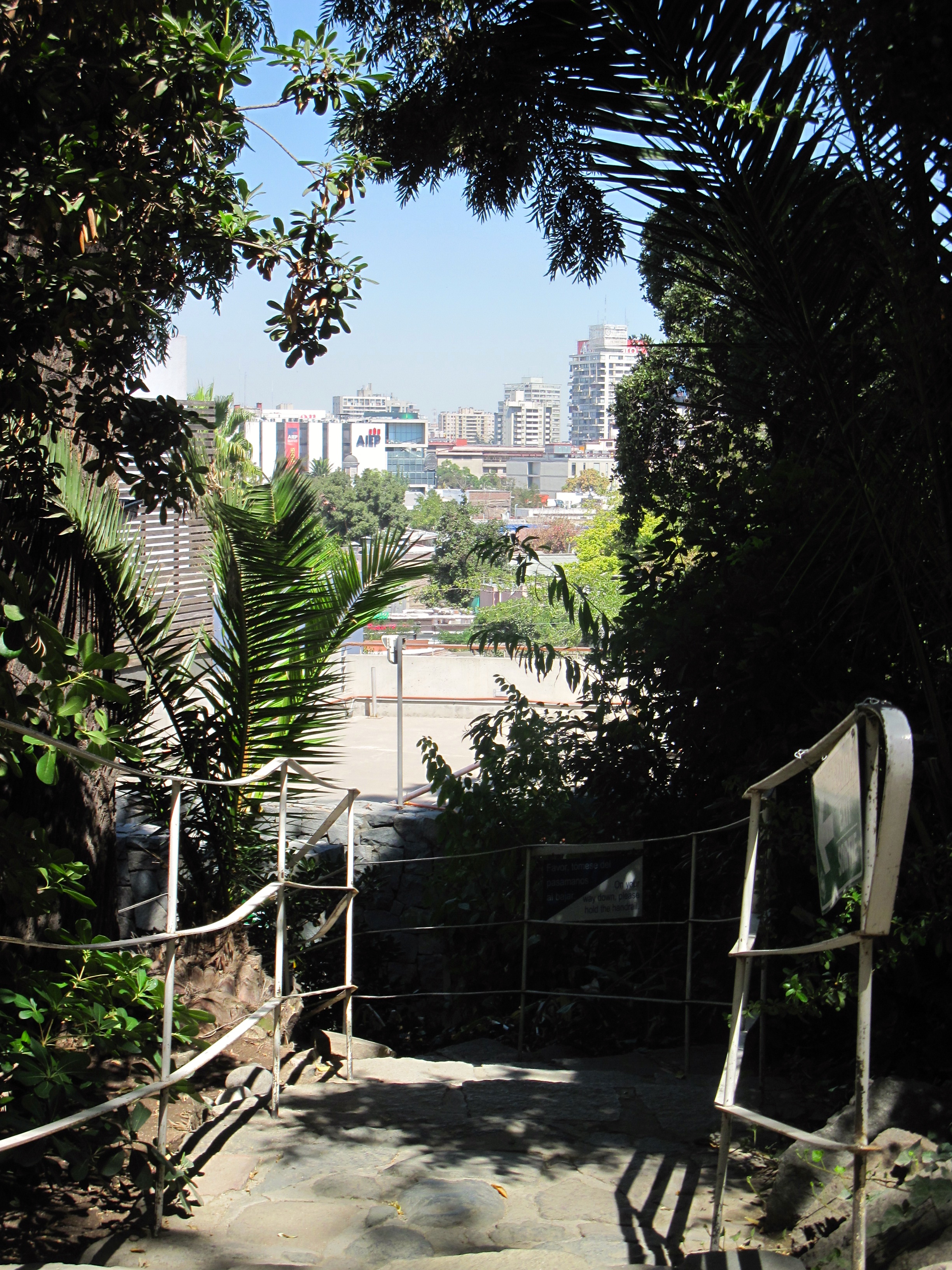 However, I found that La Chascona could be challenging to some with mobility issues. It's an older home so the doorways and hallways are quite small, and the stairs are also really narrow. Now it depends on the kind of need(s) you may have, so if you'd like to go on this tour, I suggest calling in advance to ensure they can be met. Additionally, it's important to know that there is NO rush in taking this tour, so you can pace yourself at your leisure because its an audio tour (audio guide). Finally, there are NO photo taking allowed once you are inside the home, but here are some from outside La Chascona.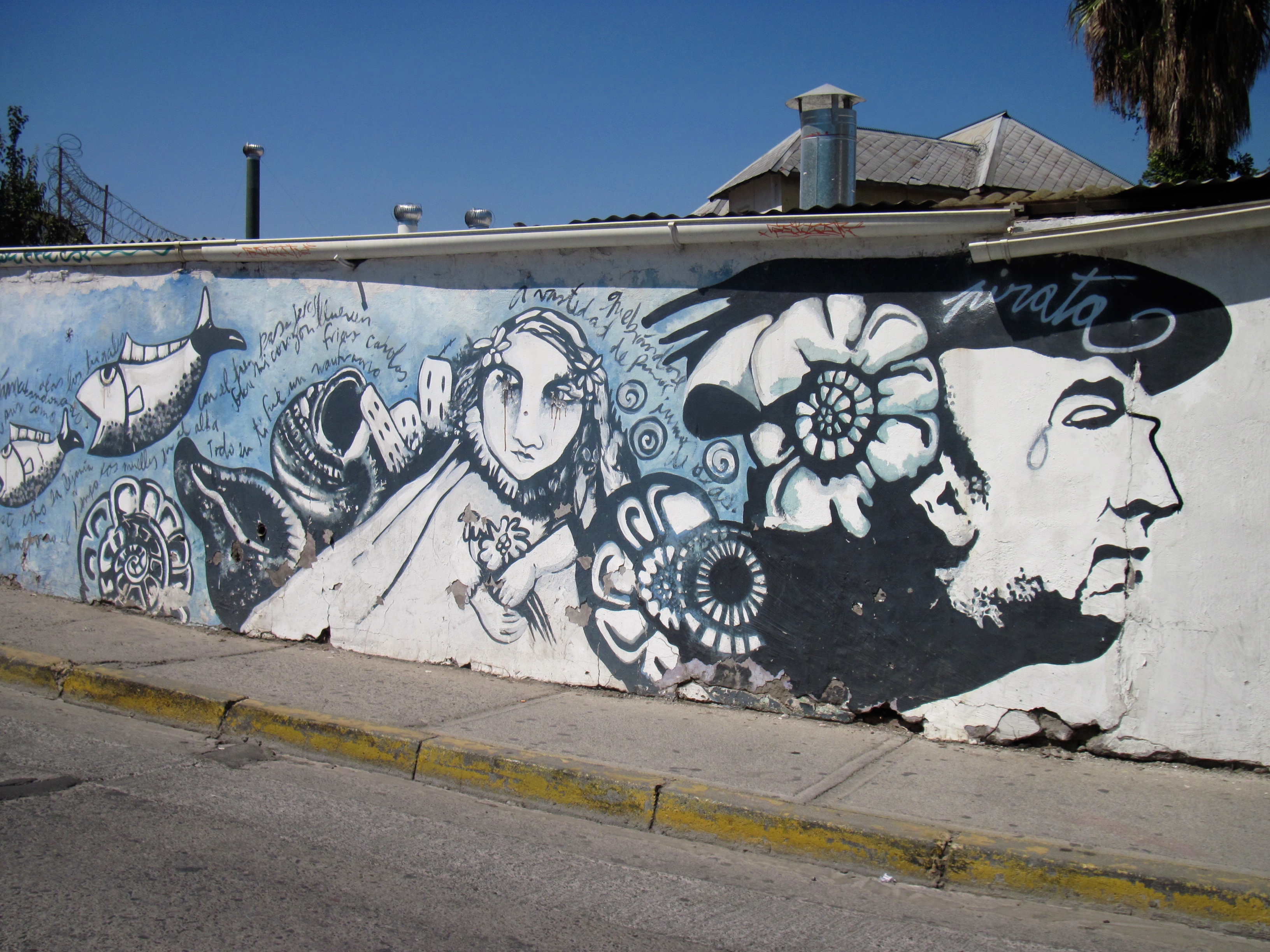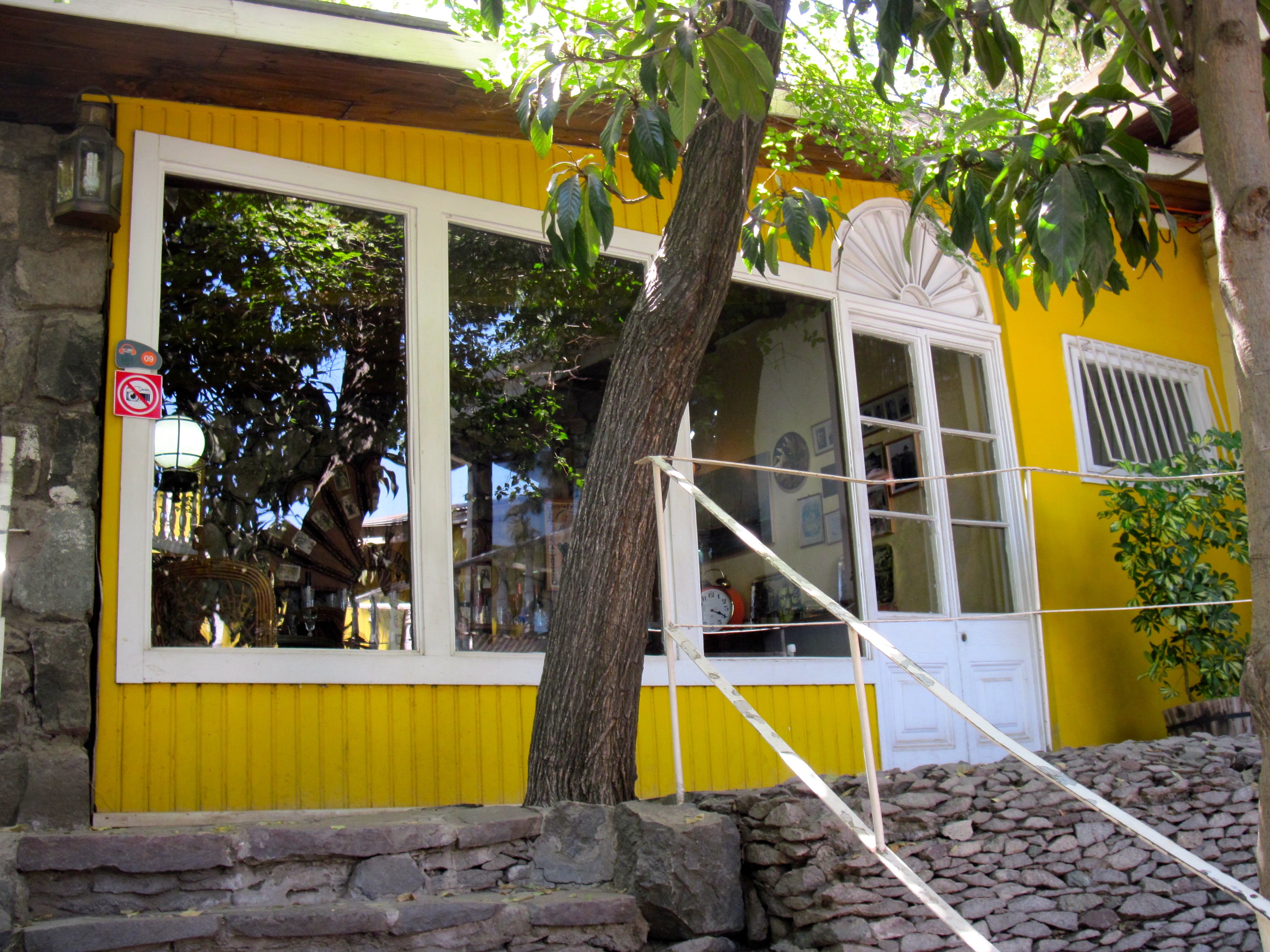 Las Condes
Las Condes is a high end part of Santiago, and located here is the Centro Artesanal Los Dominicos. This is a wonderful village market where you can purchase a variety of handcrafted items (including art work, jewellery, wood and leather goods, and other Chilean souvenirs, etc.) and all fro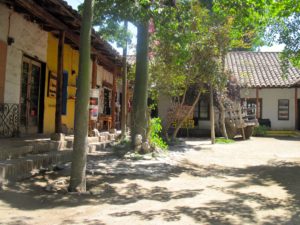 m various local artisans. However, I remember that from where I got off the bus, the walk was longer than I thought with not a lot of area for shade or rest along the way, but once there you have several nice areas to consider relaxing at. I still think Pueblito de Los Domínicos is worth checking out while in Santiago!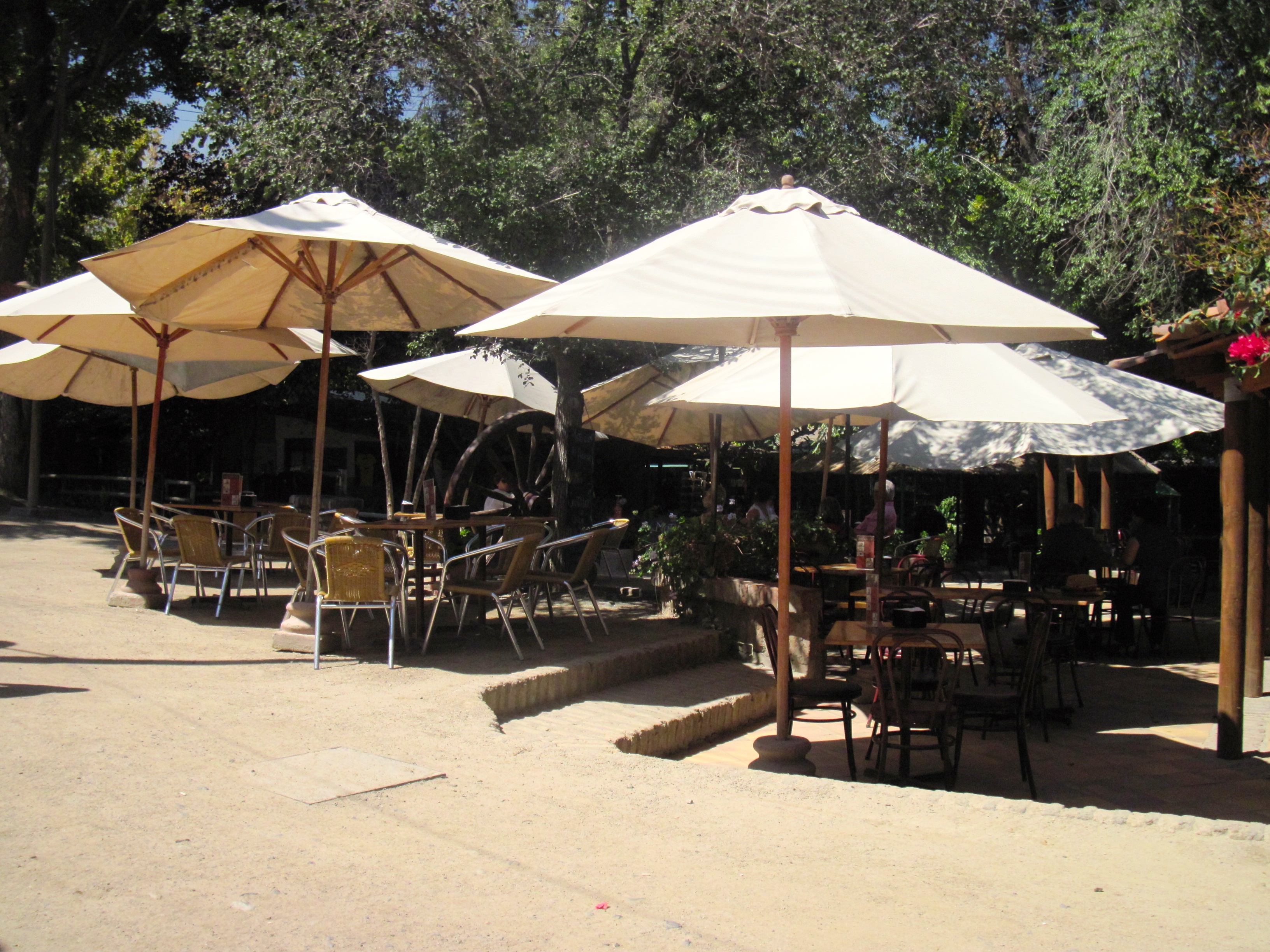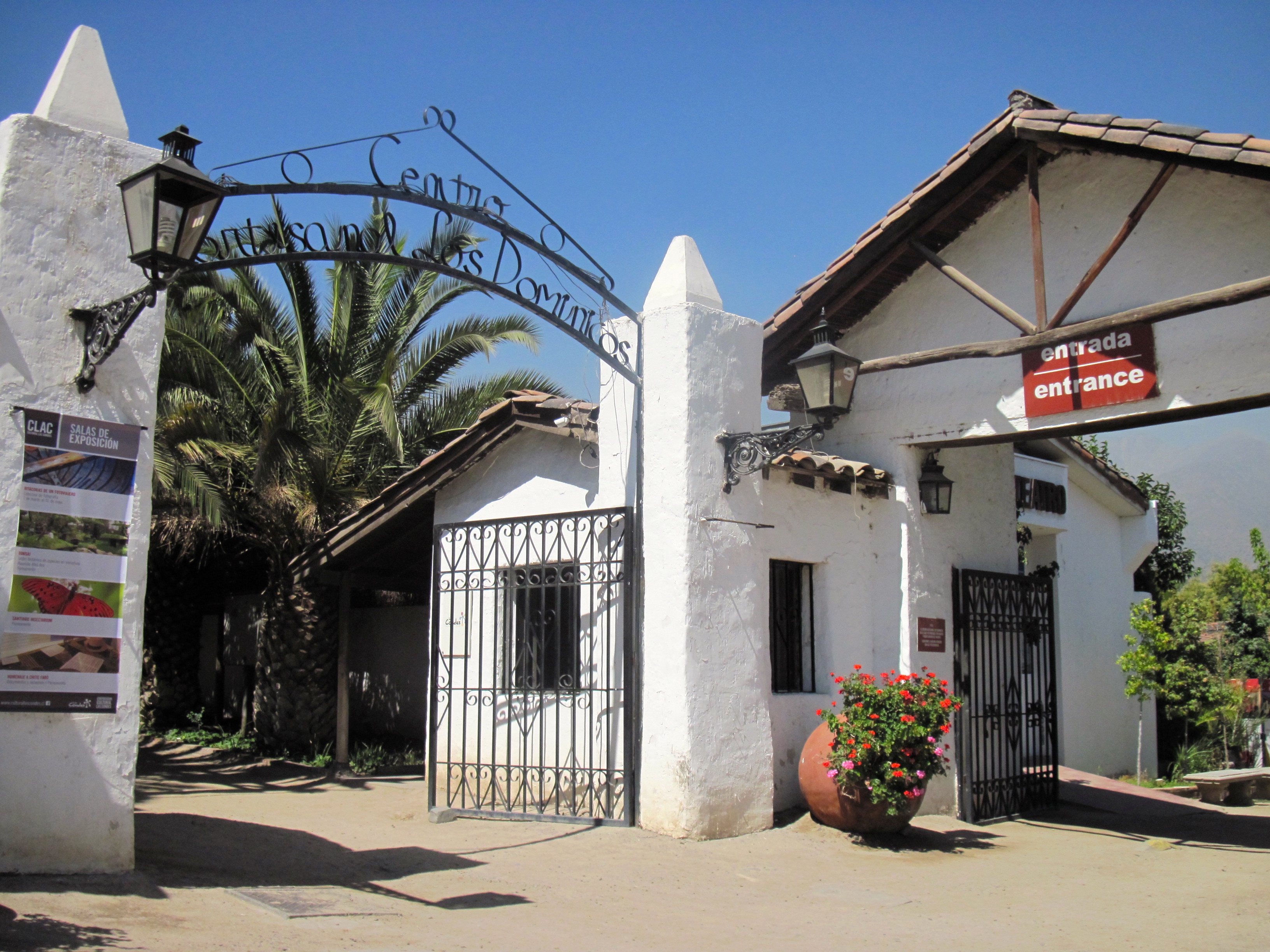 Vitacura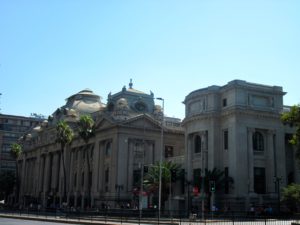 Vitacura is another high end area of Santiago, so if you enjoy fashion shopping, you can check out Avenida Alonso de Córdova. While I was there, I went to a beautiful urban park called Parque Bicentenario that runs along side Río Mapocho. Here you can utilize the city's bike paths by renting a bike, or taking a bike tour with Huaso Tours & Bike Rental. There is also ample opportunity to take in the breath taking vegetation that surrounds you, or relax while dining at Mestizo Restaurant.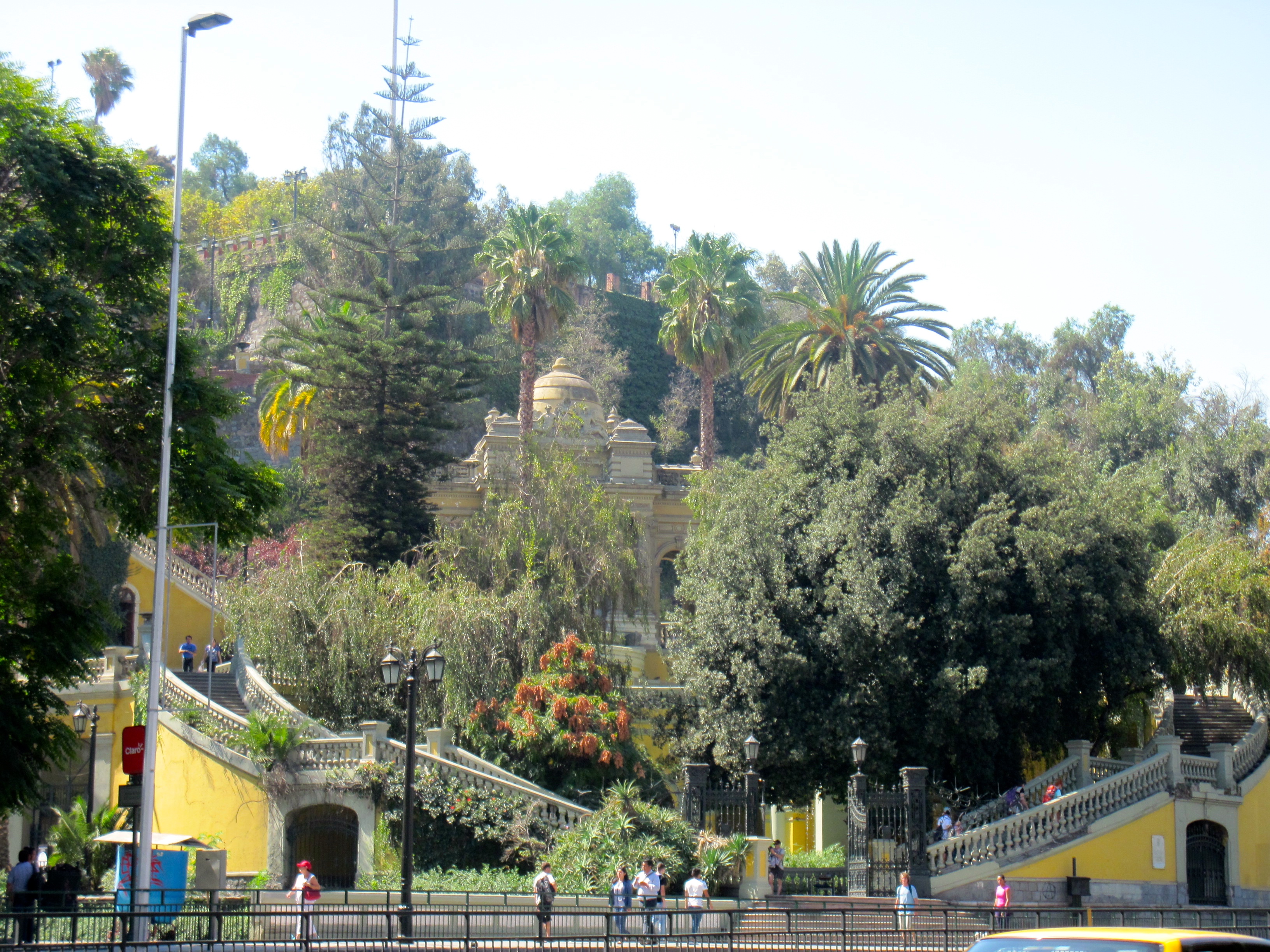 Santiago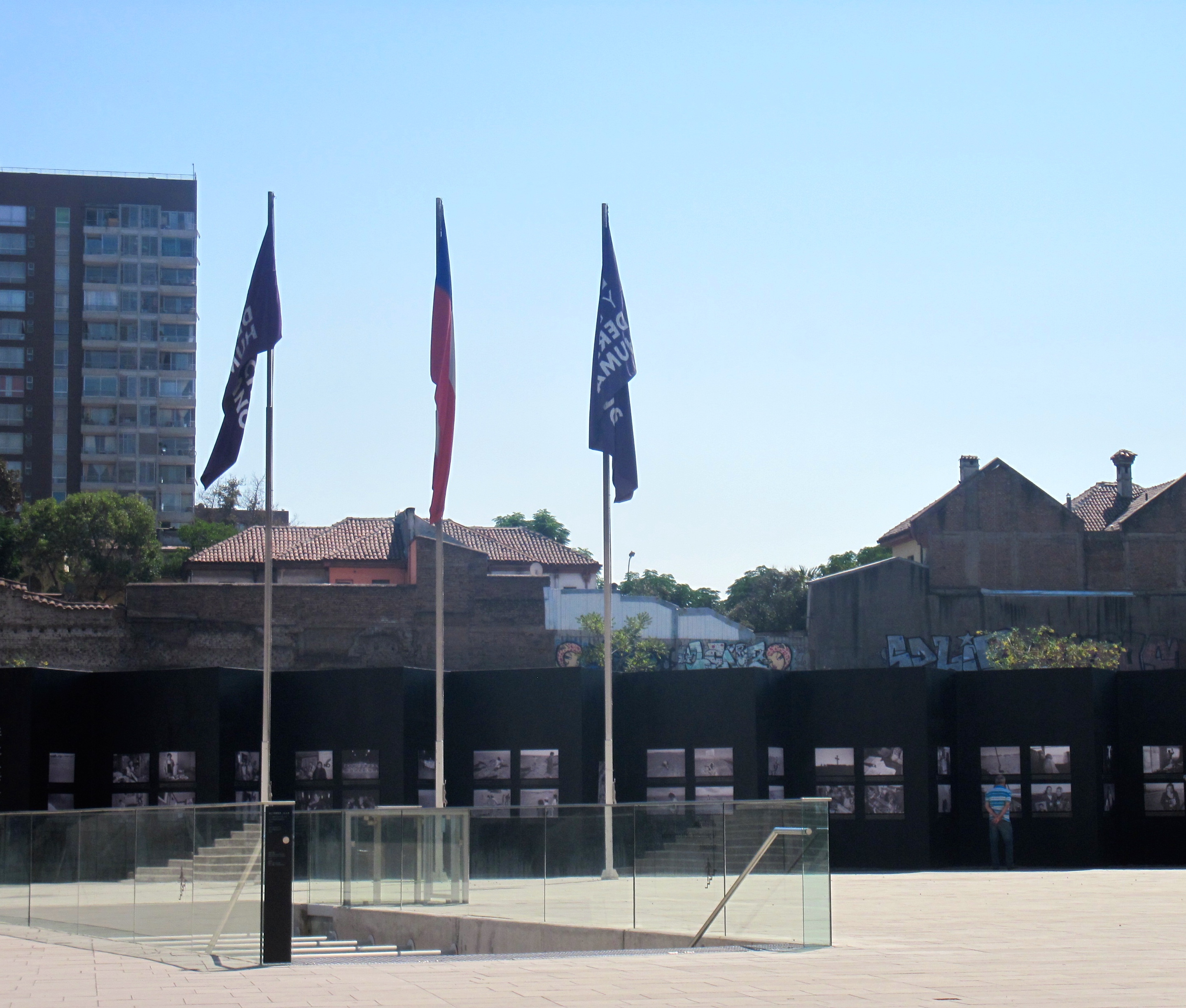 The Museum of Memory and Human Rights (Museo de la Memoria y los Derechos Humanos) is located in Santiago, and it is a dedication to the victims during the military dictatorship of Chile between 1973-1990. As someone who knew little about Chile's history, this was a very informative exhibit that demonstrates the experiences and tenacity of the Chilean people. It is also located in a beautiful building with elevators and stairs to all 3 levels. A very accessible building.
Before moving onto other parts of Chile, I could not leave Santiago without exploring some of its night life! I went to a place called ~Bar~ The Clinic. An interesting eatery with a fun vibe to it, and is apparently the official watering hole of the Chilean political magazine called The Clinic.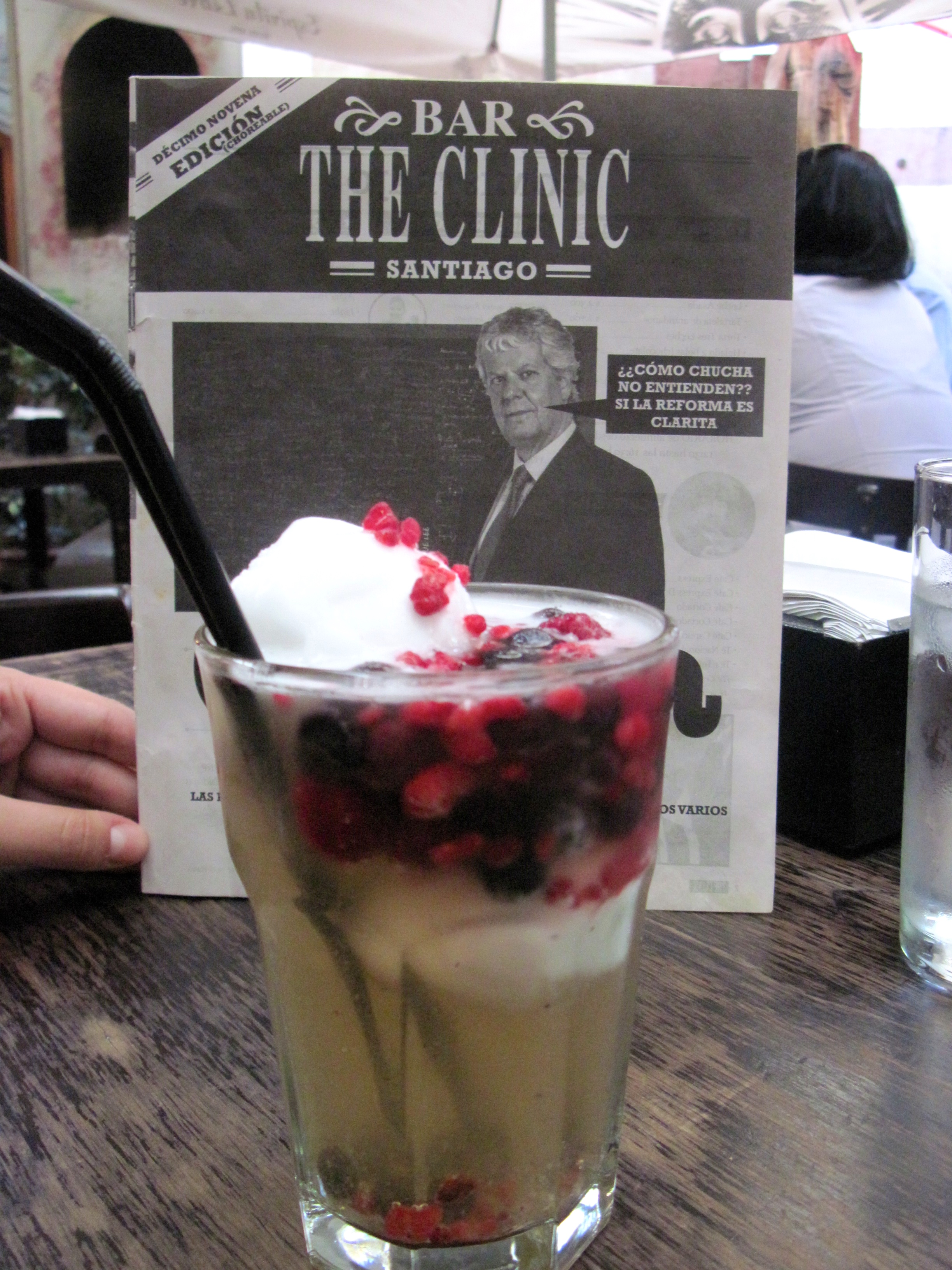 I had a Chilean drink called the Terremoto (earthquake) that I found to be an alcoholic float with its added scoop of ice cream and berries. It's very tasty and very strong. I understand why it received such a name! And if you're wanting another round, you can have the Replica (aftershock)! There is also no shortage of other Chilean drink options to choose from.
While walking around and exploring Santiago's night life, there are a lot of really cool places to check out. Here is a list of other places to consider.
So this concludes the highlights of my time in beautiful Santiago, Chile. It's off now to other parts of Chile! I'd love to hear any thoughts, comments, or questions you may have! Don't forget you can Facebook, Twitter, and Instagram.