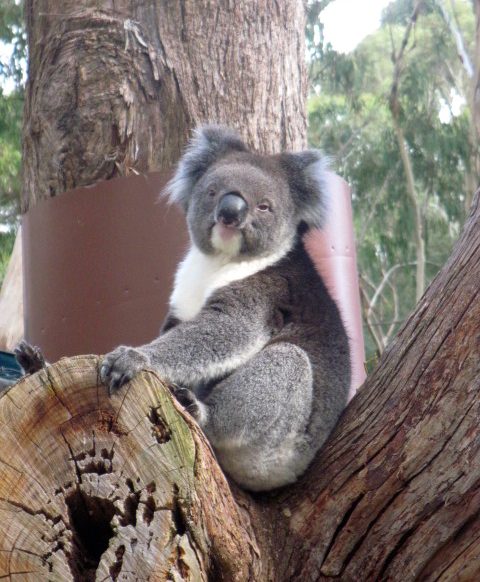 Cleland Wildlife Park and Mt Lofty Summit
South Australia is proving to be a beauty! Blowhole Beach in Deep Creek Conservation Park and Port Noarlunga offered a glimpse at the stunning landscape, and activities to do in nature. Now I felt it was time to actually explore the bushland surrounding Adelaide, the urban capital city of South Australia.
I had the opportunity to visit Cleland Conservation Park; home to Mt. Lofty and Cleland Wildlife Park. With its many trails and areas to explore, it amazed me at how such an urban area can be so attached to the natural world. I absolutely love this, as conservation is so important to me.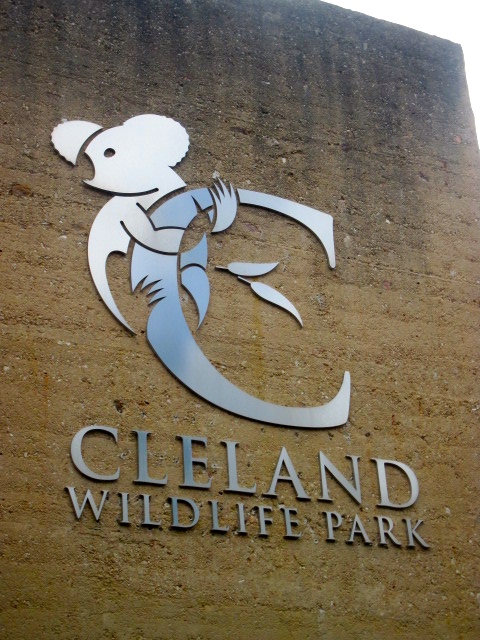 Cleland Wildlife Park
I find the animals of Australia are absolutely amazing. Prior to travelling to Australia, I had some people say to me, "but there are so many animals that can kill you there!" While Australia is home to many animals that can possibility kill you, the only thing that I have a fear of are spiders. I can handle any other animal, except spiders. I attribute some of the spider fear to the movie Arachnophobia that I saw when it came out as a child. Of course, this wasn't going to stop me from pursuing the long held dream of travelling to Australia!
Now getting back to Australian wildlife, it's extremely important to heed warnings from others, watch out for signage relating to possible dangers, and respect the native wildlife, and the environment you go into. Know before you go and use common sense! For a wonderfully interesting list of the Top 30 Dangerous Animals, and various Top 10 spiders, snakes, and stingers, check out this link! 
My apologies if I just grossed you out because of the images of some of the Top 30 dangerous animals, let's move on to the more adorable animals that you'd find in Australia! At Cleland Wildlife Park, there are enclosures that you can walk into, such as kangaroos, birds, and marsupials. You can even feed the kangaroos if you wanted. Other enclosures are off limits to people, so you see the animals from behind a fence. The following are some photos I took while at the Wildlife Park. They include the Red Kangaroos, Yellow-Footed Rock Wallaby, Wombat, Emu, Australian Pelican, Dusky Moorhen, and the always adorable Koala. Koalas are in need of protection from deforestation and habitat loss. Also photographed is the Tasmanian Devil, and Dingo.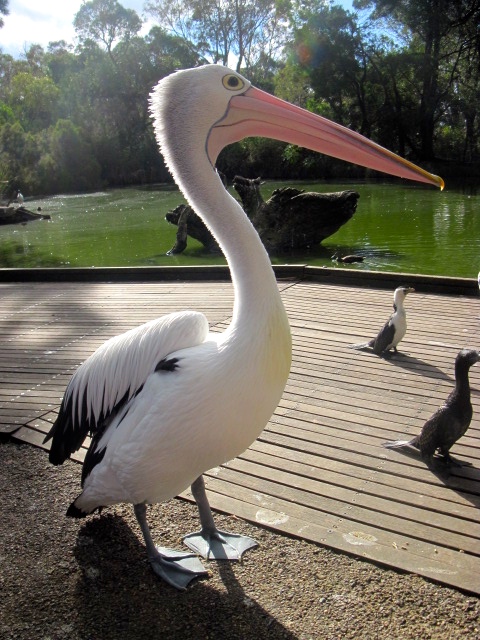 Never realized Pelicans were so large! This one is easily my size at 4ft tall.
There was a caretaker at Cleland Wildlife park that was walking a Dingo on a leash. The dingo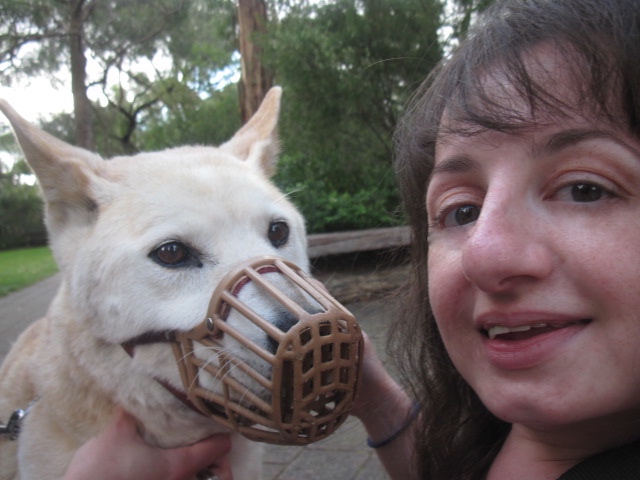 had a muzzle on for precautionary reasons, and for each person who approached them, she'd use the opportunity to educate others on their habitats and behaviours, while you were also able to pet the dingo. It was awesome learning about them. The Dingo had remarkable soft, thick fur. A very beautiful coat.
At Cleland Wildlife Park, you also were able to take photos with a Koala if you wanted one. I did get to hold one, and I was surprised at how short and course their hair was. They are also very stocky animals, solid muscle really. They definitely weigh more than they look!
Mt Lofty Summit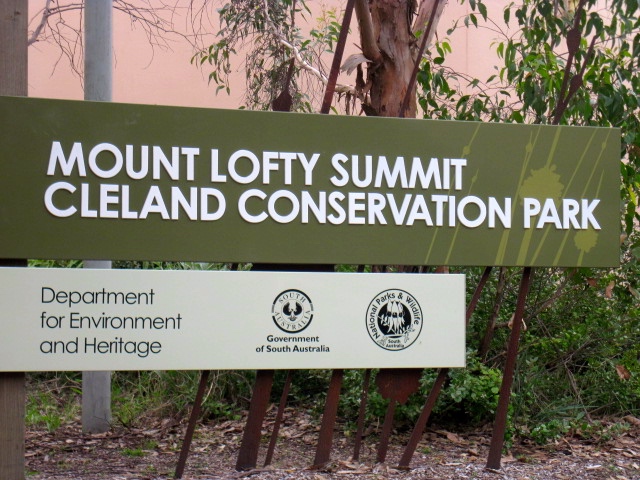 My hike up Mount Lofty Summit was fairly easy. It's about 727 metres above sea level and offers spectacular scenery of Adelaide once you are at the top. There are many different ways to get to the summit, as there are several trails you can use to walk up depending on what you want to do. As a constant reminder, be sure to pace yourself, and have a lot of water with you as their temperatures can vary. Here are some photos I took when I reached the summit.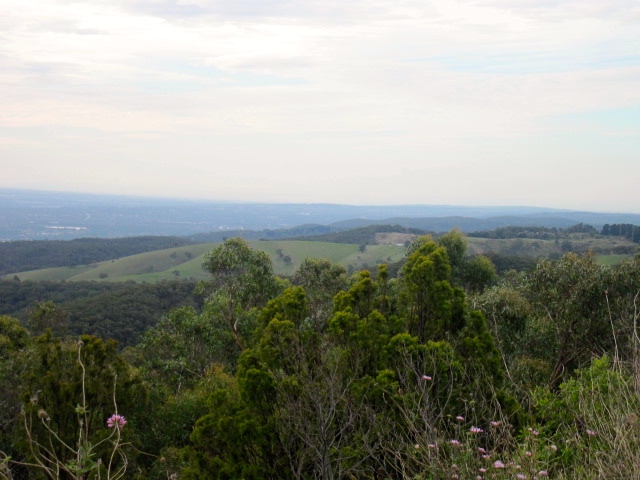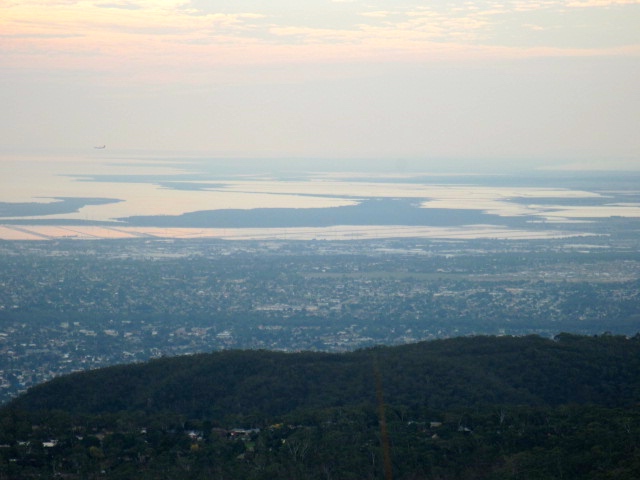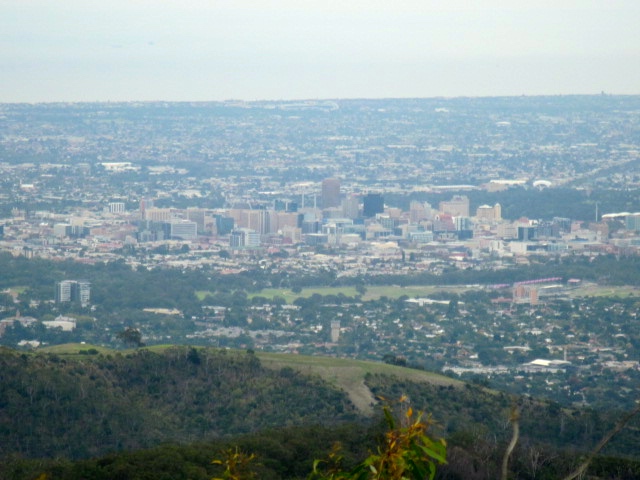 That's it for now, I am off to Coorong National Park, and then to explore Adelaide further before completing one last surf adventure. Follow me on Facebook, Twitter, and Instagram. Until next time, cheers!