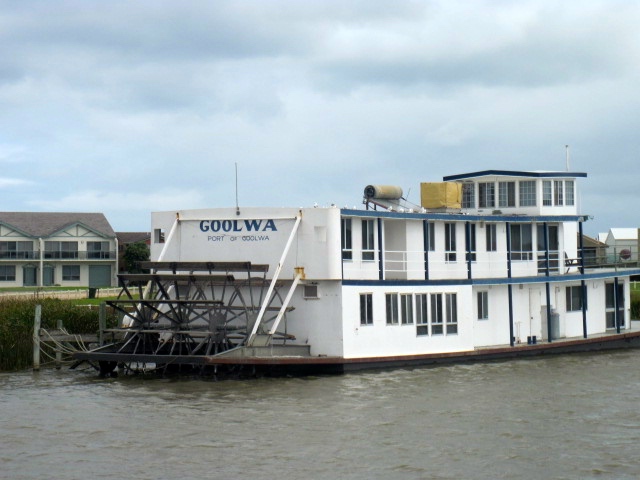 Cruising the Coorong
Exploring new places is a huge passion of mine, but in addition to this, I also like reading; particularly when they are about unfamiliar places. I remember speaking about this with one of my Australian friends years ago, and they asked me if I have ever read a book called Storm Boy by Colin Thiele. I've never heard of it but after reading this classic Australian novel, I had to explore the wetlands of the Coorong; so it went on my to-do list. Fast forward to my present time in South Australia, and as I near the end of my Australian adventure, I set off to do just this.
Coorong National Park
Coorong National Park is approx. 200km to the southeast of Adelaide off B1/Princes Hwy, and there are a lot of activities to be done at the park including: bushwalking, boating, fishing, and bird watching to name a few. I actually decided to do something I've never done before, and that is to go on a river cruise. With Spirit of the Coorong, I was able to see the spectacular beauty of the Coorong's wetlands, sand dunes, and wildlife, and gain some knowledge of its local people and extensive water system (approx. 150km worth)!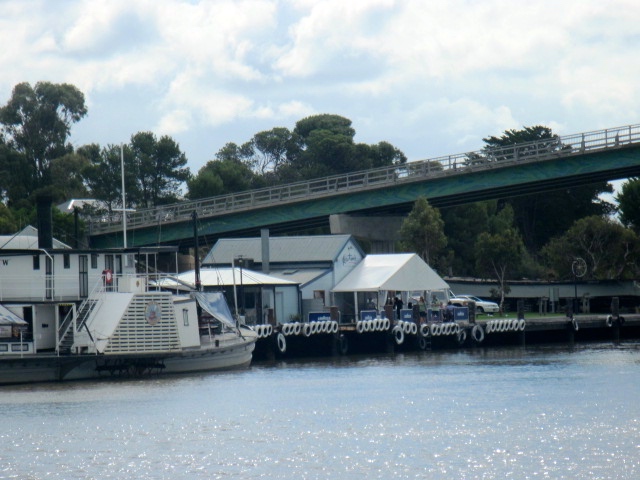 The adventure cruise started at the Main Wharf of the port town Goolwa. There was a
charming cafe, called Hector's, that helped get my day started with a nice cup of Flat White (which is what I discovered, and wrote about, when I first arrived in Australia). After boarding the cruise boat, we headed through the lock at Goolwa Barrage (one of several barrages), and into the Coorong National Park.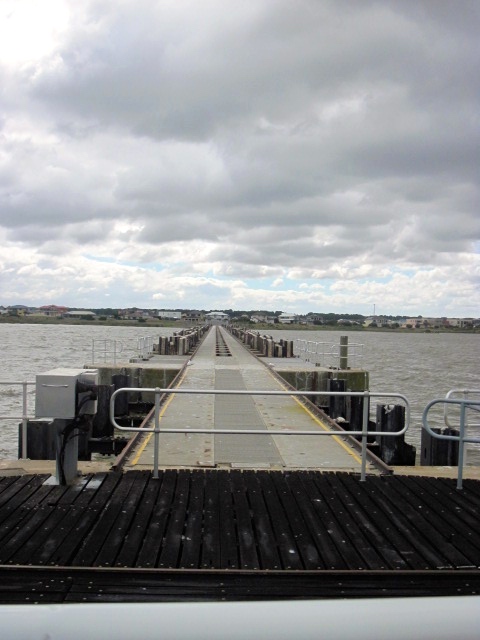 From the lock we approached the mouth of the River Murray. The "mouth" is essentially a body of water where River Murray meets the Southern Ocean. Needless to say, this intersection results in a lot of rough, wavy waters, but as we passed into The Coorong water system, the calmer waters showed the ample sand dunes, wildlife, and vegetation.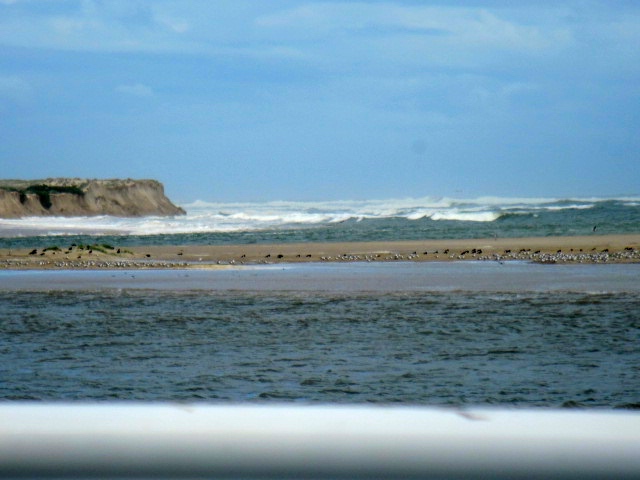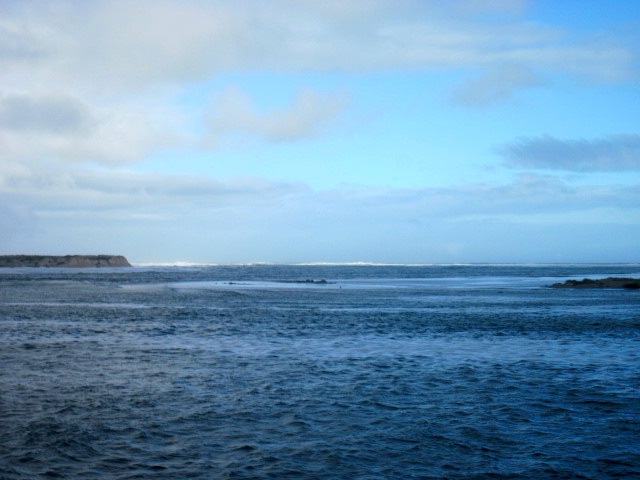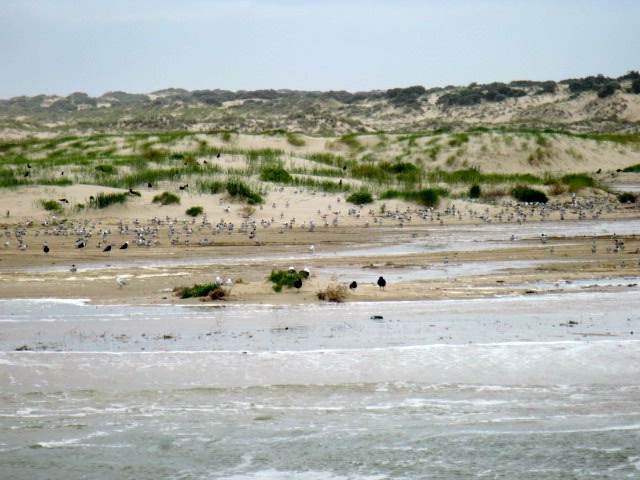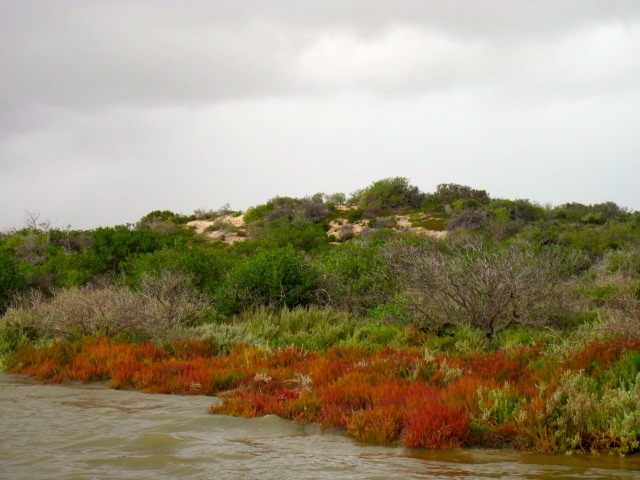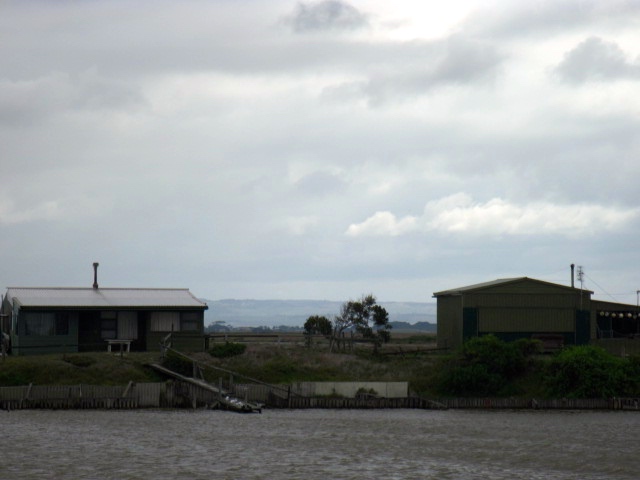 We passed several little cottage-like homes that are spread out over the distance of our cruise along the Coorong.
The following images below are pictures that I took while on the boat cruise.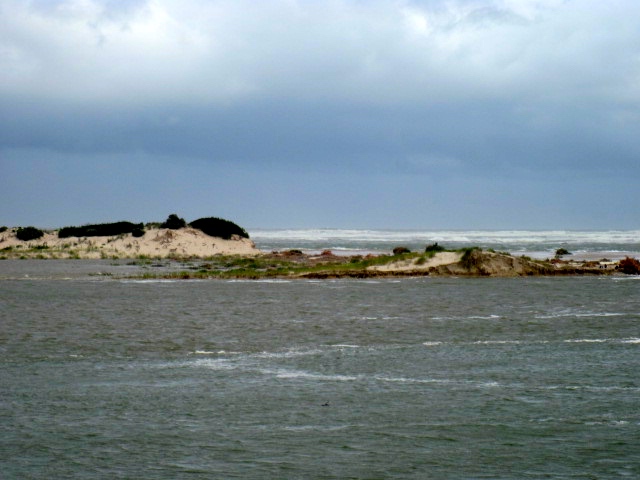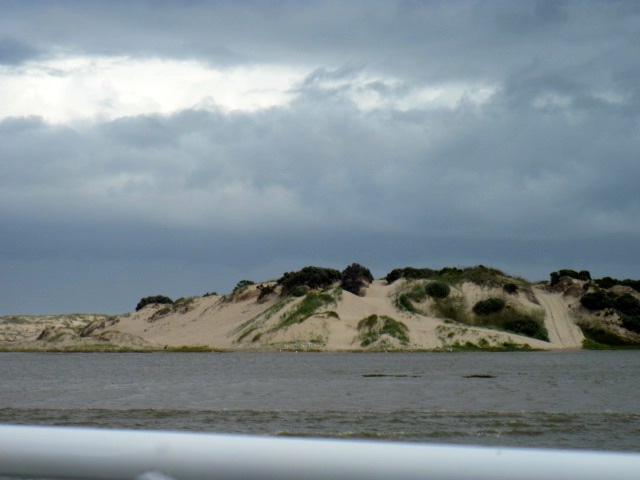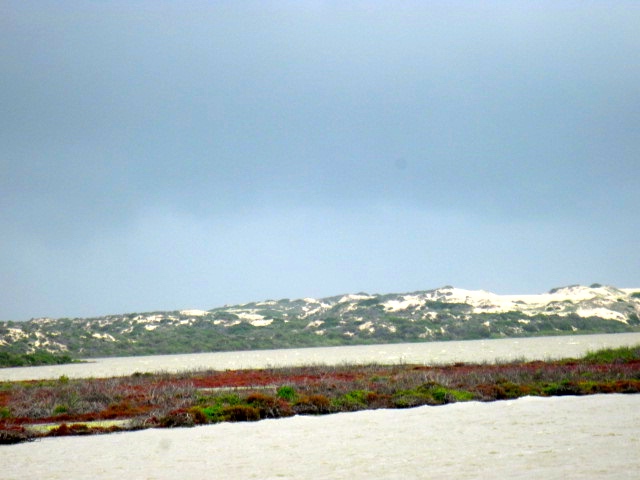 When you make travel plans, you always hope the the weather will cooperate. Many activities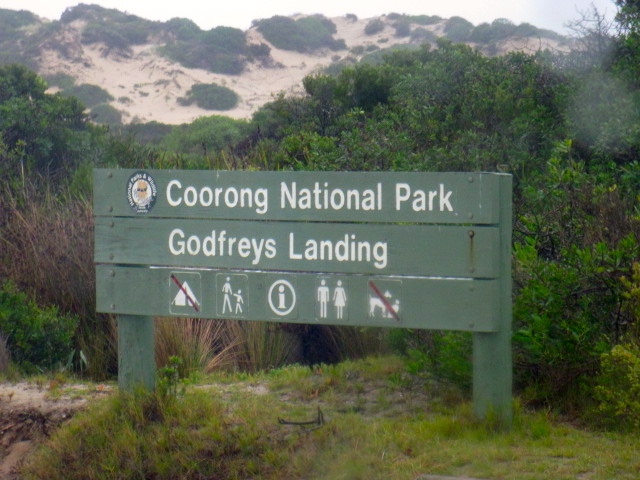 are tied to weather conditions, although I've always found that to be a matter of perspective. The weather on the day of the Coorong Cruise was on and off cloudy. I didn't mind this as it wasn't too hot to be walking about, which I prefer. It did drizzle rain a bit, but it also seemed quite fitting for the more rugged environment I was in.
During the cruise, we got off the boat twice for nature walks along the Younghusband Peninsula (also click here for more info about this walk), Godfreys Landing and Cattle Point. Here are some photos from my walk: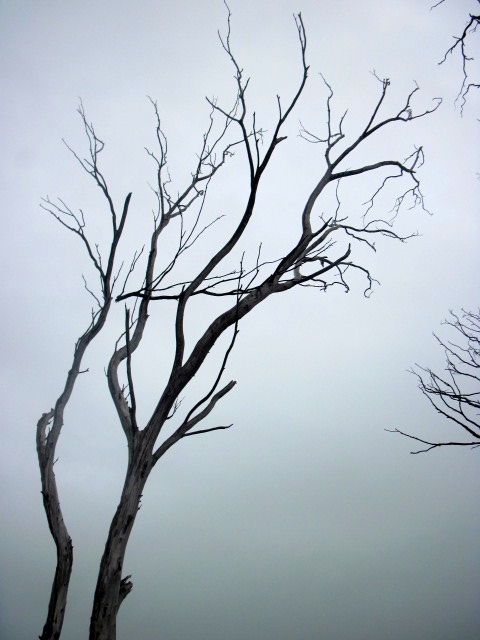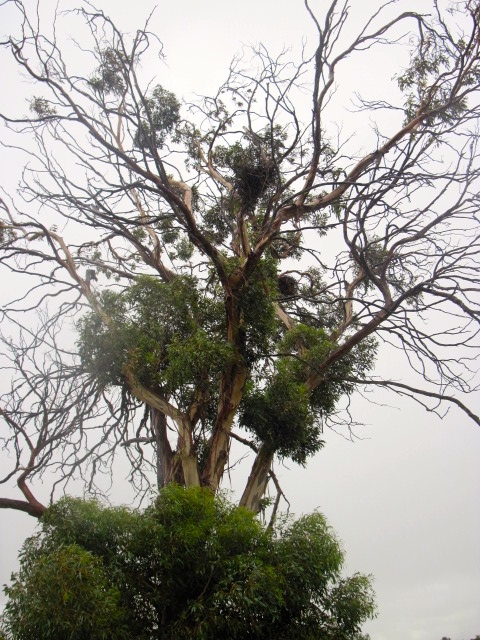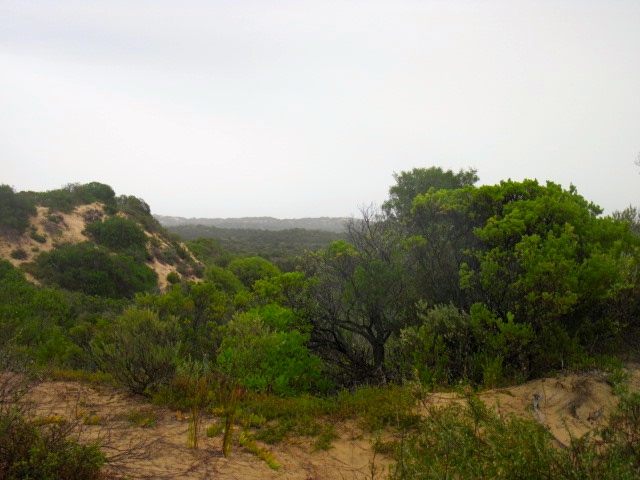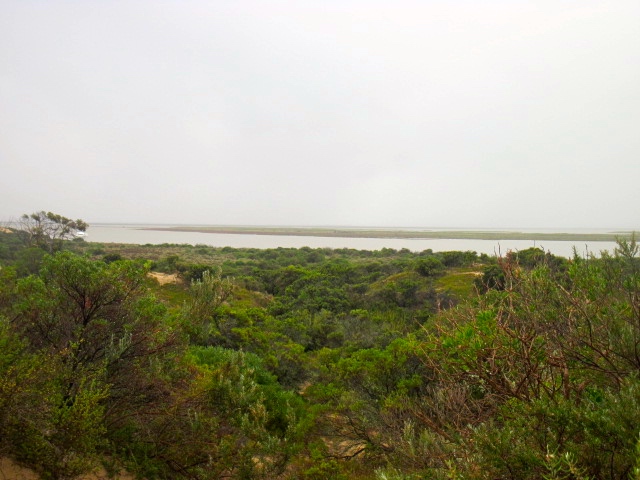 Now I have to say, it was very obvious almost right away that this gorgeous nature walk was not very friendly for people with mobility issues. 
In the following images no one will be in them because the guided walking tour group pretty much left me in the dust. So my friends and I did a lot of the nature walk as the three of us, and I unfortunately didn't hear much of the tour guide.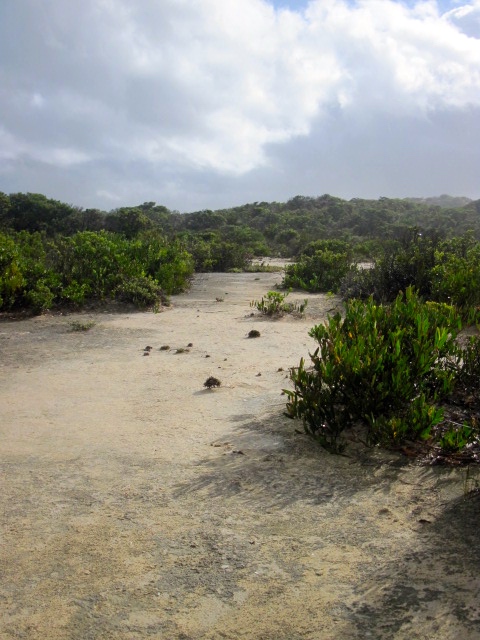 Since the tour was on a time constraint, I knew we had to be back at the boat for a certain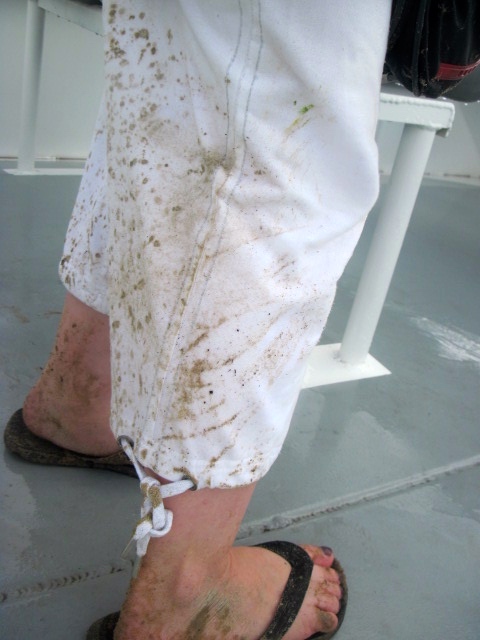 time. I walked as fast as I could go for what seemed like a good chunk of time. I can't be sure how long it took me, but it was was a beautiful and very refreshing walk. However in the midst of trying to hustle back to the boat, I slipped in mud. Thankfully I did not get hurt; I was merely covered in mud from the waist down for the rest of this part of my adventure. Now, I can't complain too much though because honestly for this nature walk, I wore the worst possible shoes for it. I wore flip flops. No grip, no support, hardly a sole… definitely not a good idea for when you go nature walking, especially when the weather had been drizzling rain making some surfaces more slick. Please let this be a reminder to all the travellers out there that proper foot wear is important and should be appropriate based on the types of activities you decide to do. But I do have to say that even if I was wearing better foot wear, I still would not have been able to keep pace with the rest of the walking group. I still would have fallen behind, I still would have missed a lot of the tour guide's information during the walks, and I still would have ended up having everyone else wait at least 15-20 mins at the boat before I showed up so we could all leave together. Thankfully they didn't leave without us!
It is my hope that one day I will be able to participate in a walking tour that has a slow enough pace for me to keep up with everyone else. A part of why I never really do walking tours is because I feel I will only slow people down. It is frustrating, but I am wanting to change this so that walking tours can truly be accessible for everyone. 
With so much natural beauty, vegetation and wildlife, it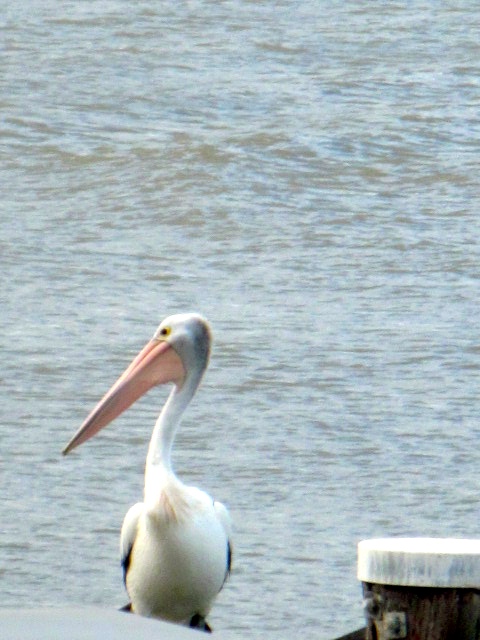 was a spectacular, beautiful, and relaxing day. I'm glad I decided to cruise the Coorong instead of renting a car, as more spots are accessible by boat than by vehicle. 
Oh, and I almost forgot! After the cruise, stop by The Steam Exchange Brewery for a beer that is right next to the wharf. It was quite a good brew, and the facility is cool because it use to be a railway goods shed. I appreciated the character of the building and think it was nicely set up. Plus because it is by the water, there are lots of wildlife to still see. So if you get a chance to visit South Australia, be sure to add Goolwa and Coorong National Park to your to-do-and-see list.
As for myself, I head back to Canada soon, but I'll be having one more day of surfing, and then trips to Glenelg Beach and Seacliff Beach Hotel. Don't forget you can follow me on Facebook, Twitter, and Instagram. Cheers!