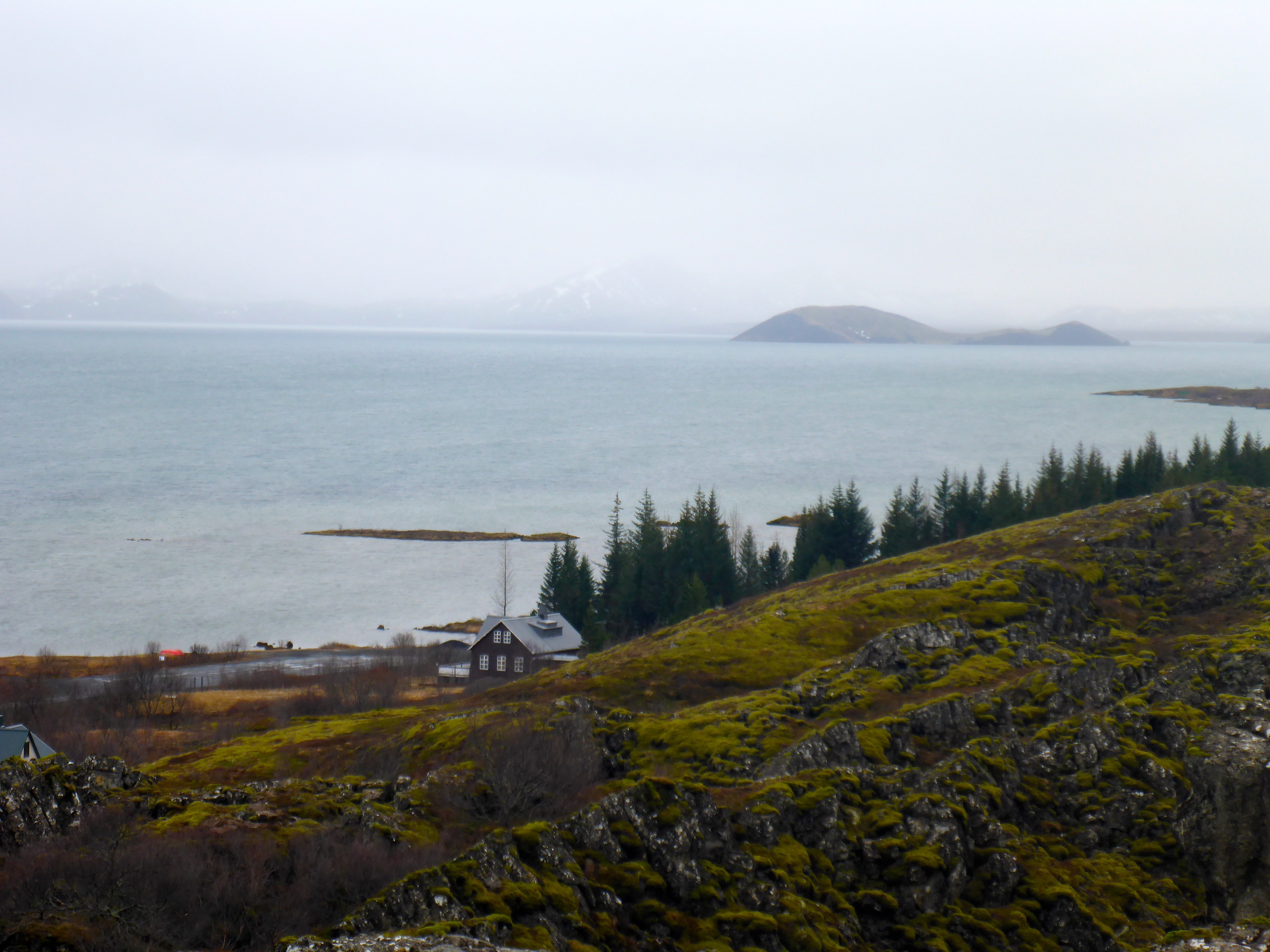 Iceland's Golden Circle Tour
As I was researching and reviewing about various activities that I can do in Iceland, I came across one of their most popular sightseeing attractions, the iconic Golden Circle Tour. This is a tour that allows you to see some of Iceland's top natural attractions. Now depending on which company you do the tour with, there may be some variations as to the price, which stops you do, and how long you spend at each sight; so be mindful of this when you are looking to book the tour for yourself.
If you wanted, you can do this tour on your own by renting your own vehicle, although some people like the convenience of not having to drive in a foreign country or of dealing with any of the accompanying logistics. Since I don't have that luxury to drive just any car without pedal extensions due to my height, I relied on bus tours during my travel experience in Iceland.
There are several tour companies you can choose from to complete the Golden Circle Tour, such as Reykjavik Excursions, Extreme Iceland, and Gray Line Iceland. I chose Reykjavik Excursions, and it was fabulous. The tour was definitely worth doing while in Iceland!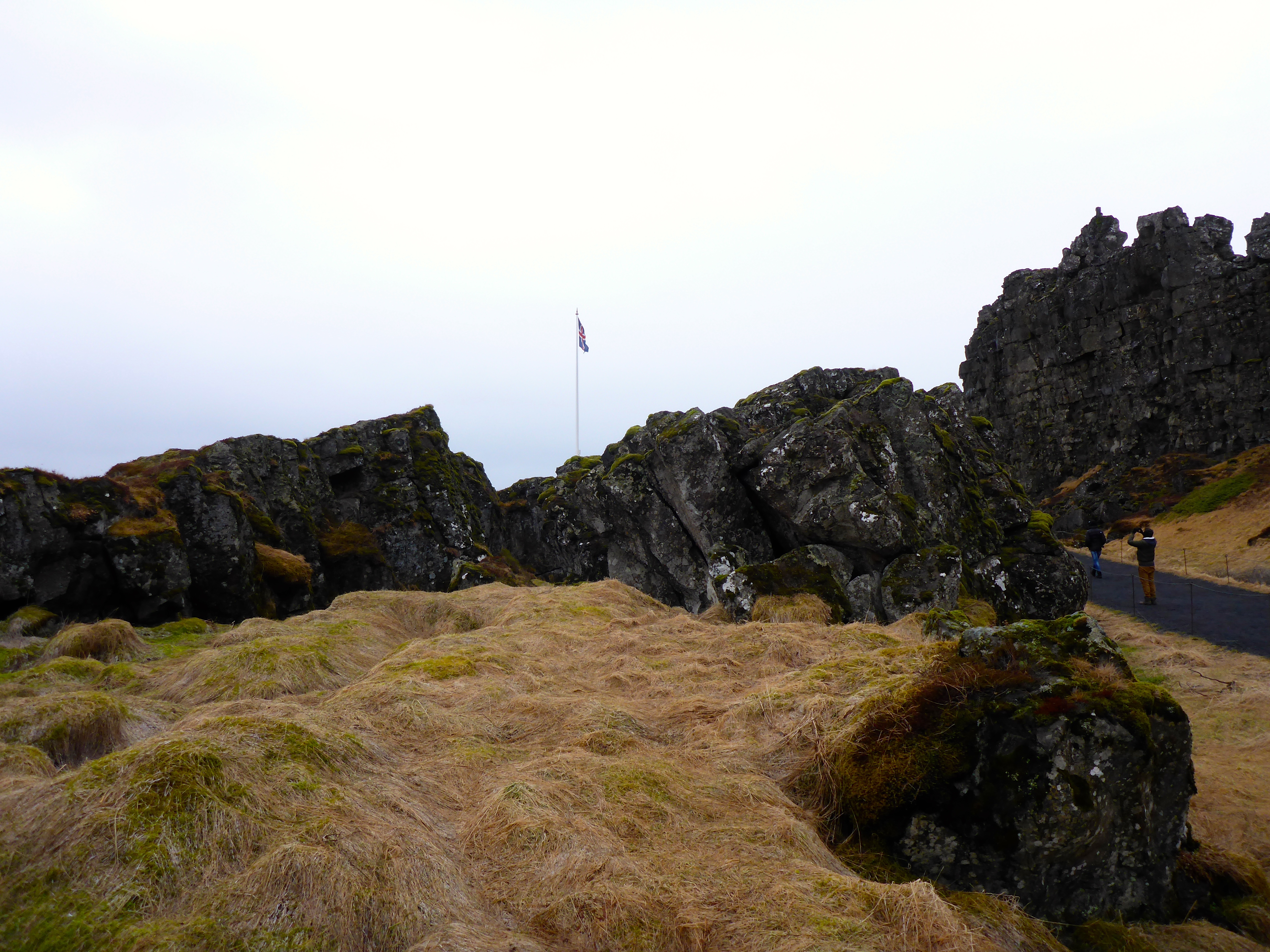 My first full day in Iceland unfortunately included rain, but this did not dampen my spirits as I met the bus who was picking me up from outside the Loft hostel. One of the things I love about these tours is how the tour guides provide additional details about the places you drive through, the scenery you see out the window, or the history of area.
During the drive to our first destination, I was told that there are over 600 species of moss that's protected in Iceland, and many of the lava fields seen outside the window are moss covered. Additionally, because Iceland is so cold, they use geothermal heating for everything (homes, roads, etc.). From the window of the travelling bus, you can see several steam pockets expelling from the ground, and zigzagged pipes along the landscape because they expand easy with changing temperatures.
Friðheimar Greenhouse
Our first stop was a tour of the Friðheimar greenhouse cultivation centre. This is a remarkable facility. As you can see from the photos, they have these huge tomato plants that grow out of bags of soil, and have the tomato branches hang from the ceiling. There are 306 tonnes of plants at this centre, and they use NO pesticides. Within the greenhouse, there are "good flies that kill bad flies," and they have these bee boxes located around the greenhouse where the bees fly in and out as they go about their bees-ness of pollination! Ultimately, Friðheimar feeds 18% of Iceland's population, and they don't export their tomatoes.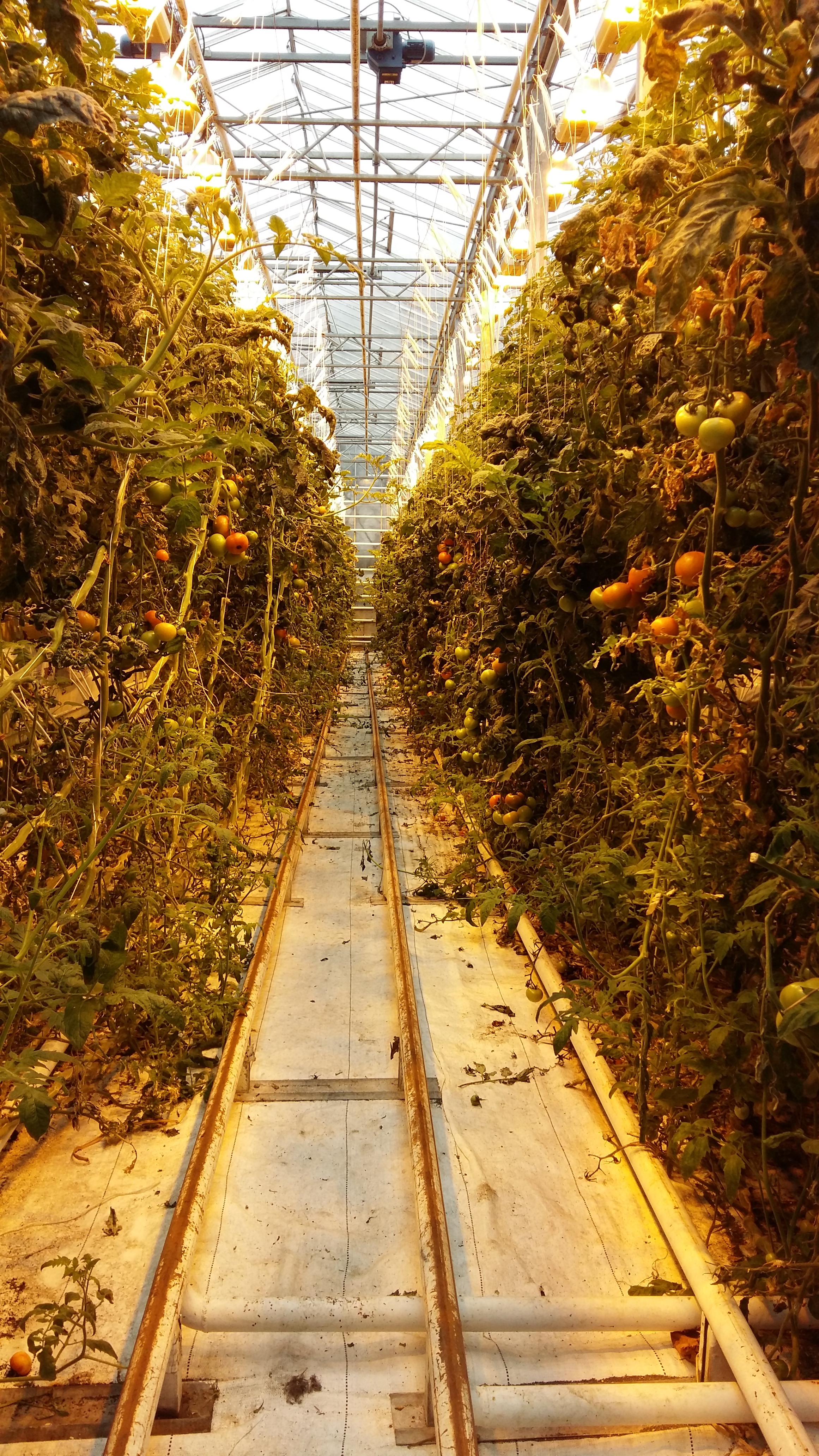 Before I left Friðheimar greenhouse, I had to try their well known cheesecake as I had heard about it with great enthusiasm from the tour guide and bus driver. The presentation was so good it felt like a shame to ruin it, but I dug in, and it was DELICIOUS!
Geysir Hot Springs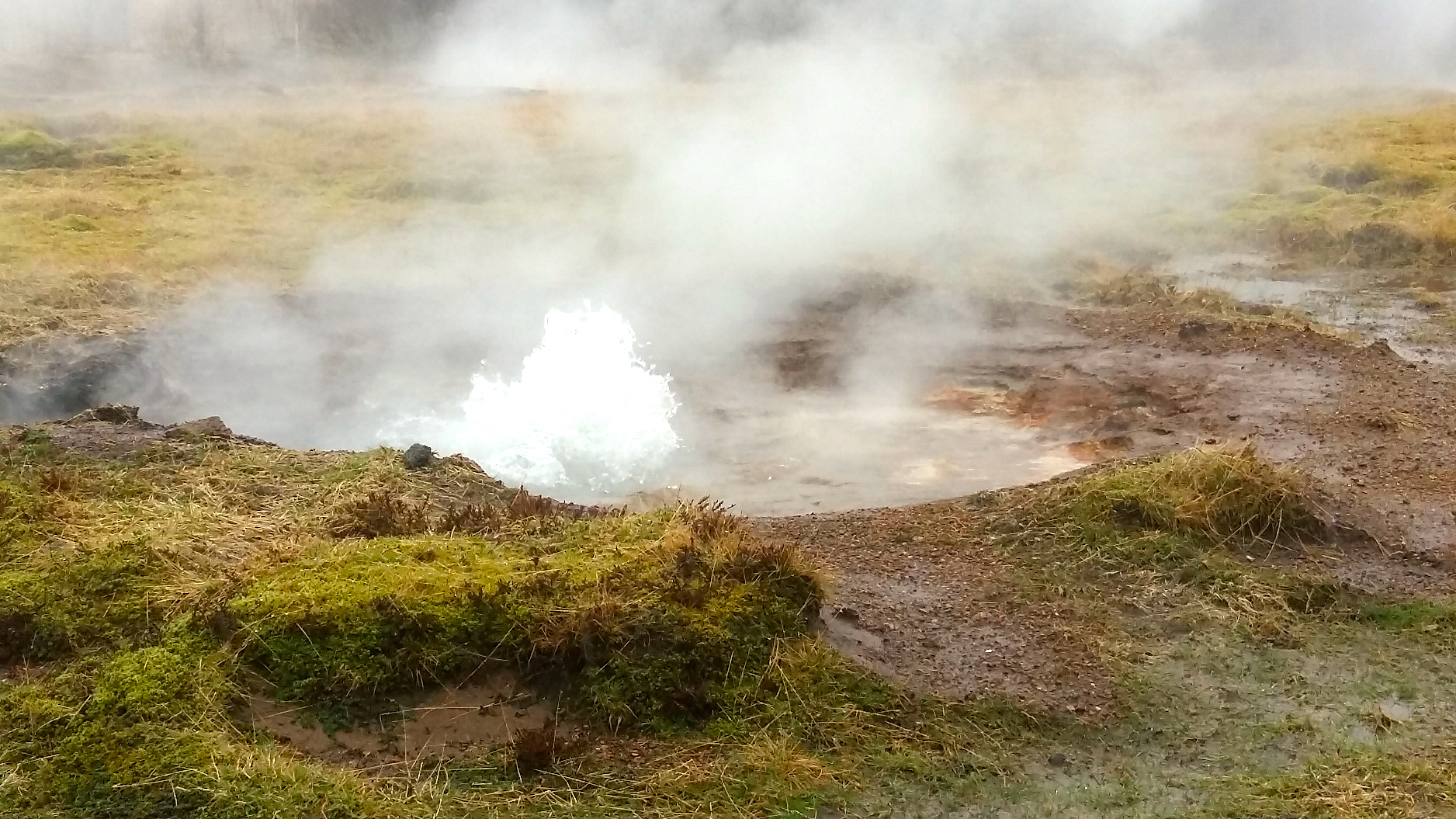 Our next stop was at the Geysir Hot Springs. This geothermal area in Haukadalur valley, is where you'll see bursting geysers, boiling mud pits, and Strokkur. To see the geysers in action you have to be paying attention for upwards of at least several minutes; so patience is required. Otherwise you can blink, and miss the geyser's magnificence! I did this with Strokkur. I was recording a video but stopped the recording momentarily after at least 10 minutes…then missed the beginning of Strokkur's magnificence on video before I hit record again to catch the end; lesson learned! But I'm glad I got to see the whole event with my own eyes!
After the failed attempt of Strokkur, I tried doing another video of a different geyser in action. I managed to catch this one exploding. Although it is 21 seconds long, the full video recording was just shy of 6 minutes.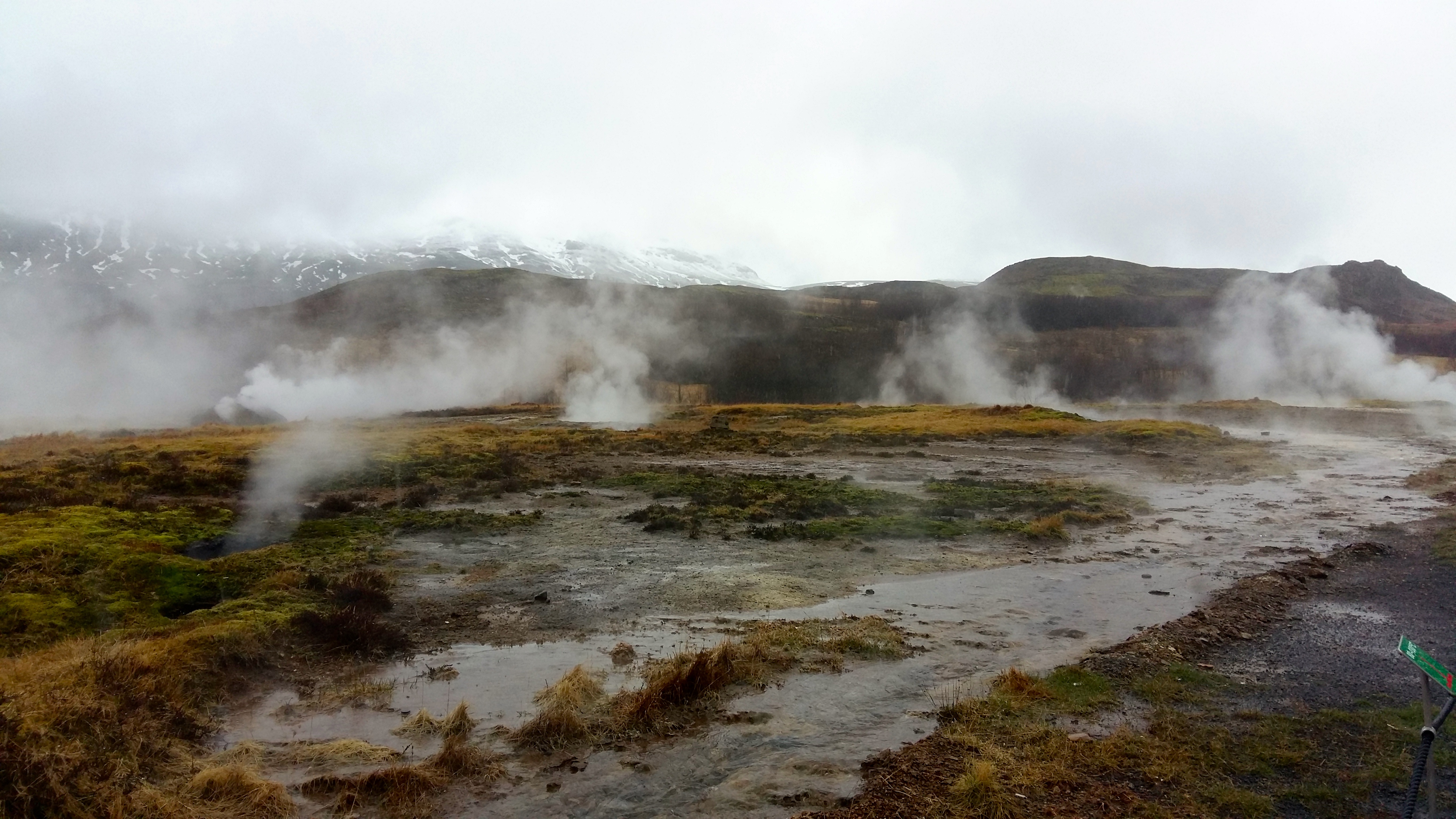 I knew very little about geysers before this tour. Needless to say I found the tour to be very interesting. So far I've been impressed with the way Iceland sustains its population, and uses its natural resources for energy.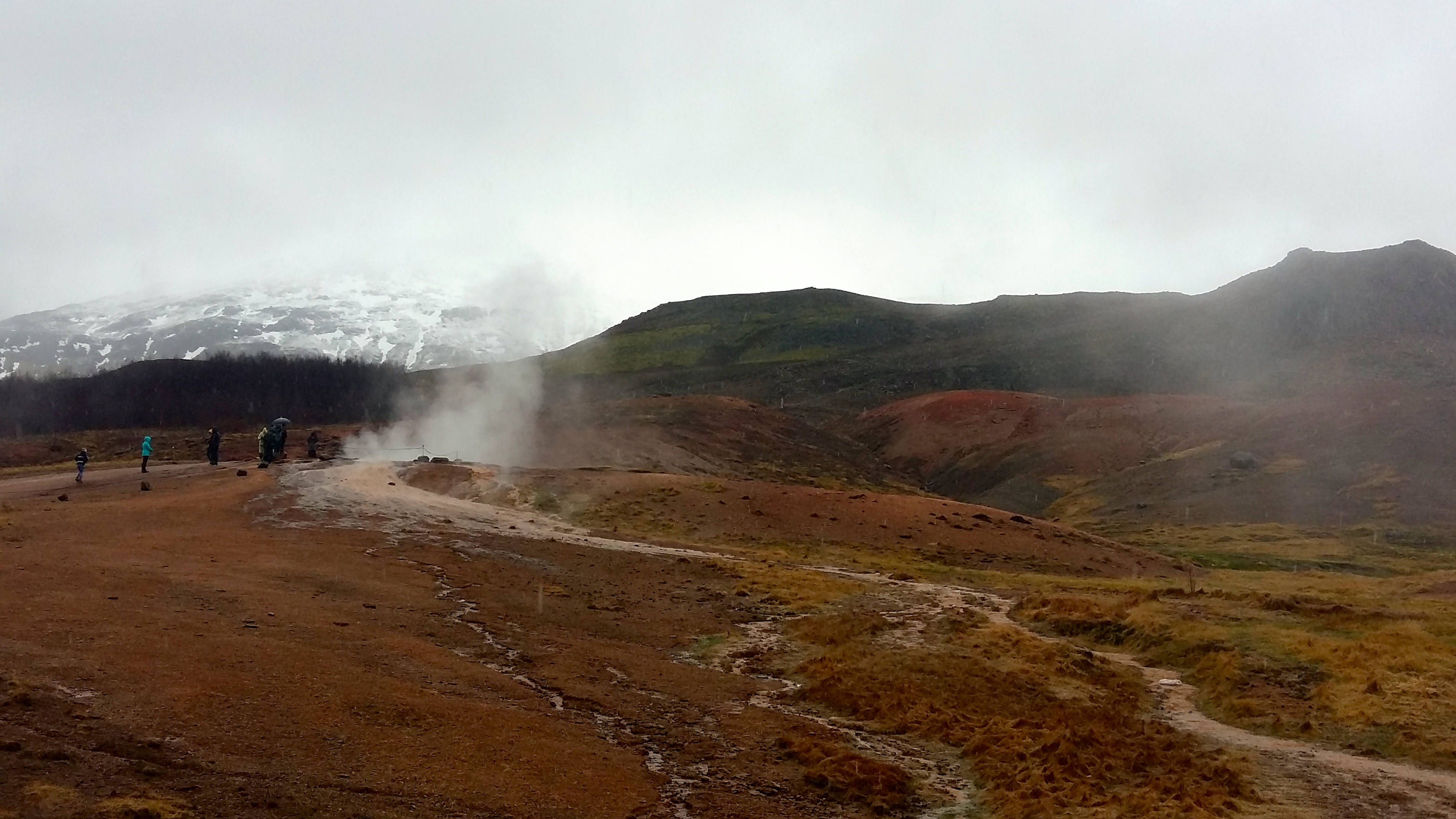 In driving to our next stop of the tour, we passed some fields that had Icelandic horses roaming. They have long hair and are smaller than horses found elsewhere. I was not successful of taking a photo of these horses myself, but if you Google image these beautiful animals, you'll see them. Also in Iceland, there are many horseback riding tours through different companies that you can opt to do. It is another great way of seeing Iceland in its natural beauty.
Gullfoss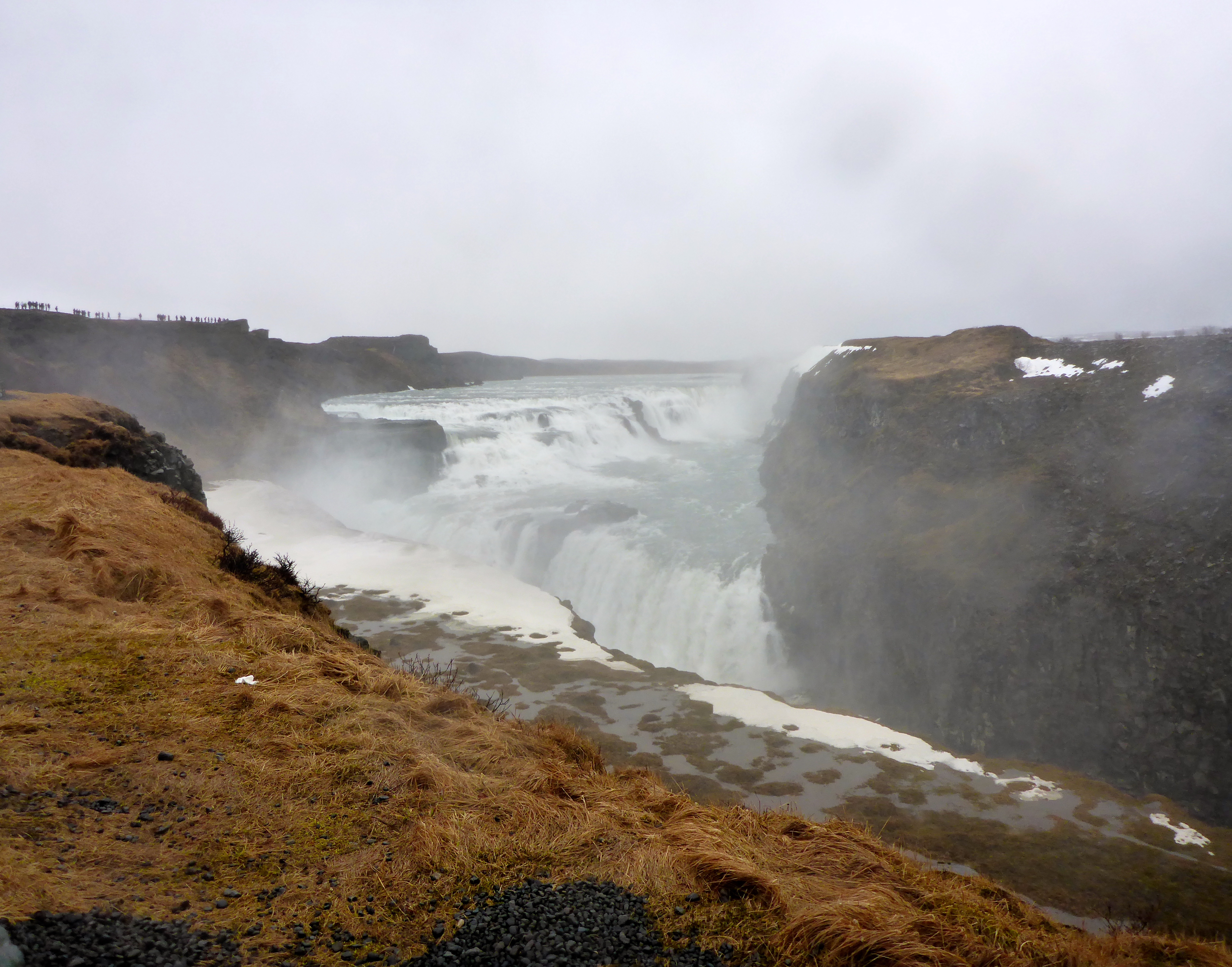 For our next stop, we arrived at Gullfoss (Golden Falls) waterfall, on the river Hvítá, which is fed by Lángjökull glacier. I learned during this stop that many years ago, there was talk about placing a hydroelectric powerplant at Gullfoss, but this plan was fought against by local citizens, primarily Sigríður Tómasdóttir, who now has a memorial site at the top of the falls in honour of her fight against the powerplant. Thankfully the powerplant was never built, so we can score one for leaving mother nature protected, undamaged, and in tact!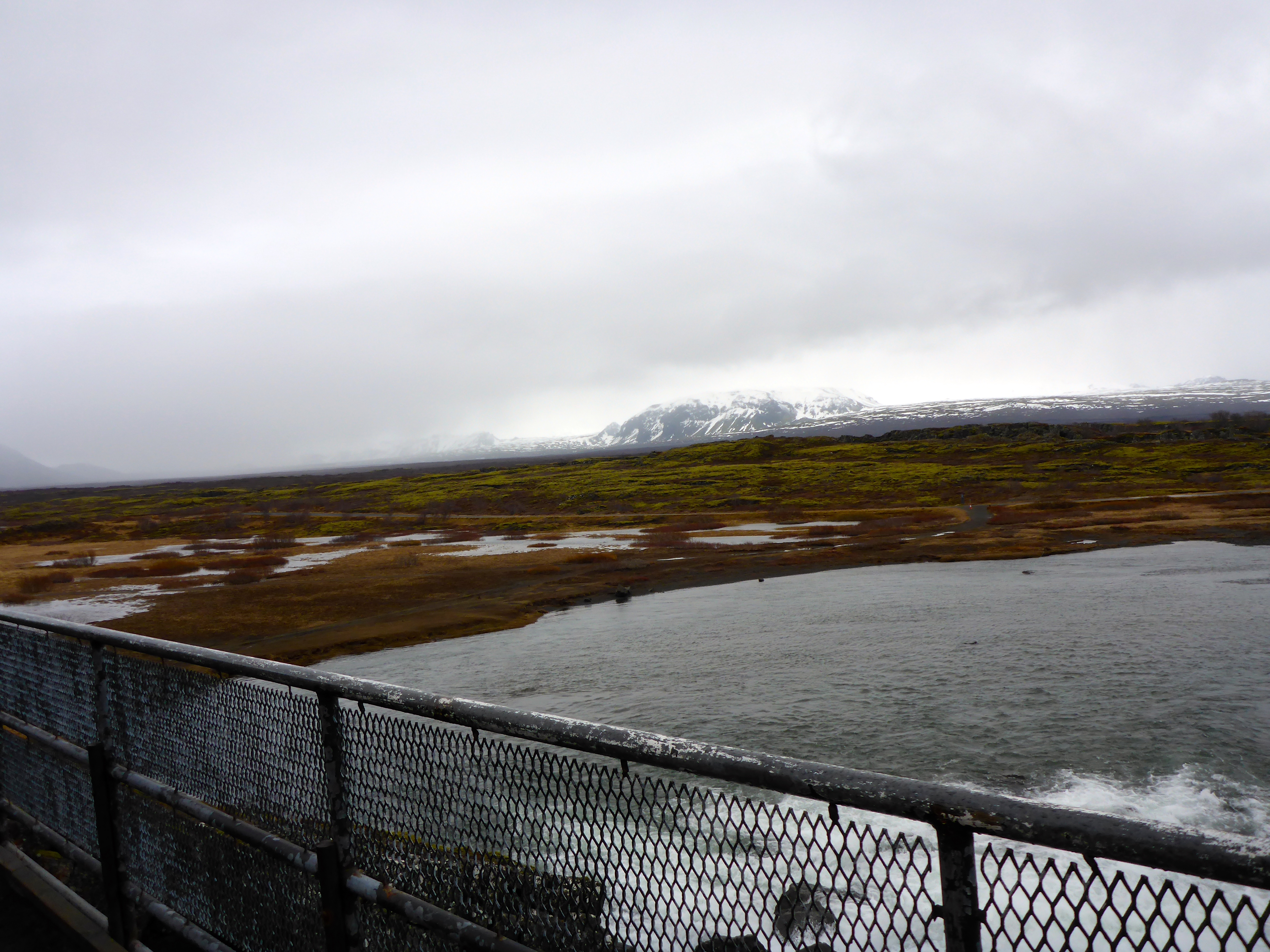 Þingvellir National Park
The last stop of the Golden Circle tour was Þingvellir National Park (English name is Thingvellir). This is a place with a lot of Icelandic history, which I find fascinating. It is also here where the American and Eurasian tectonic plates pull apart a few centimetres each year. I think this was the most beautiful stop of the Golden Circle Tour. See the photos I took below to see why.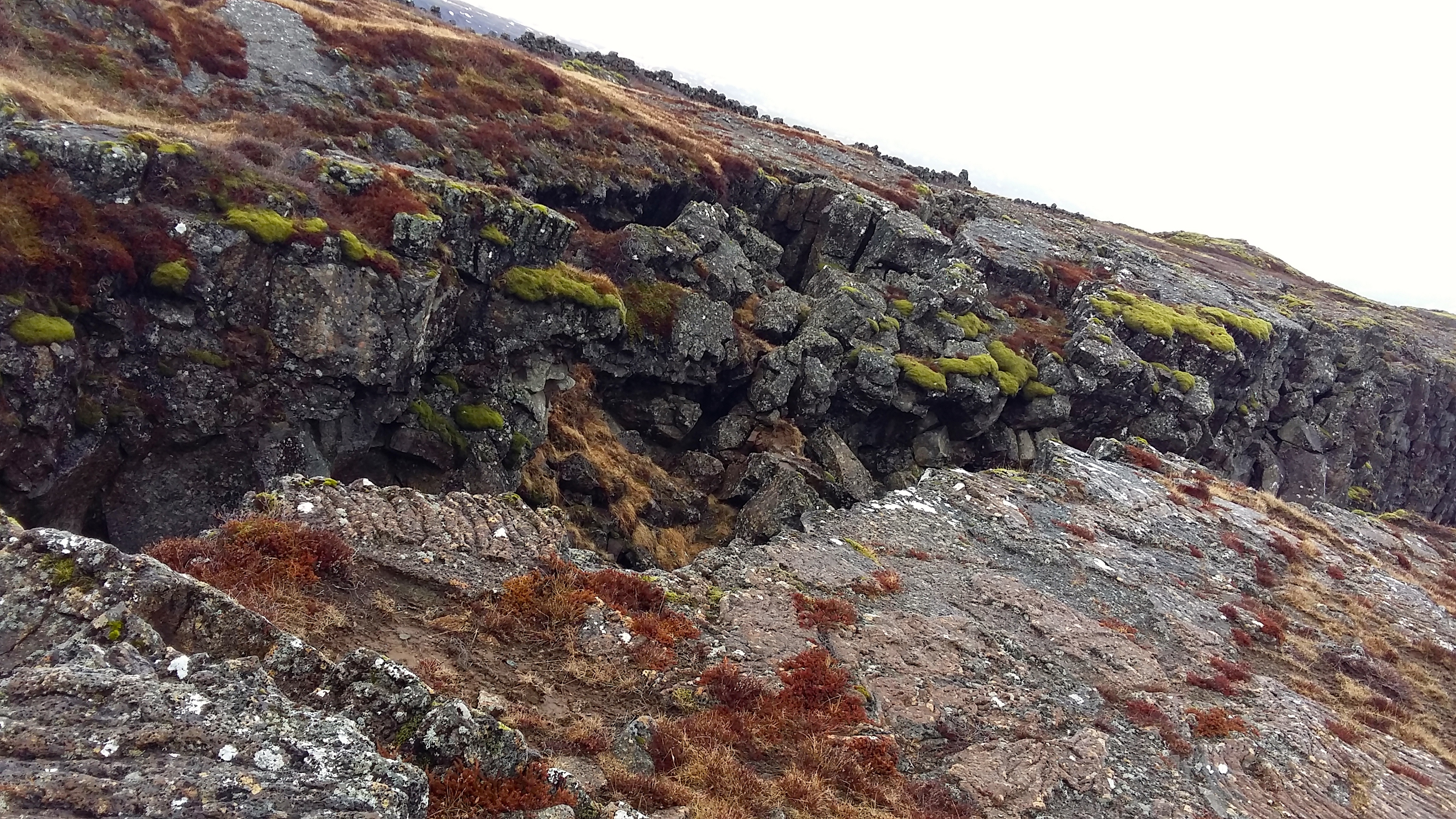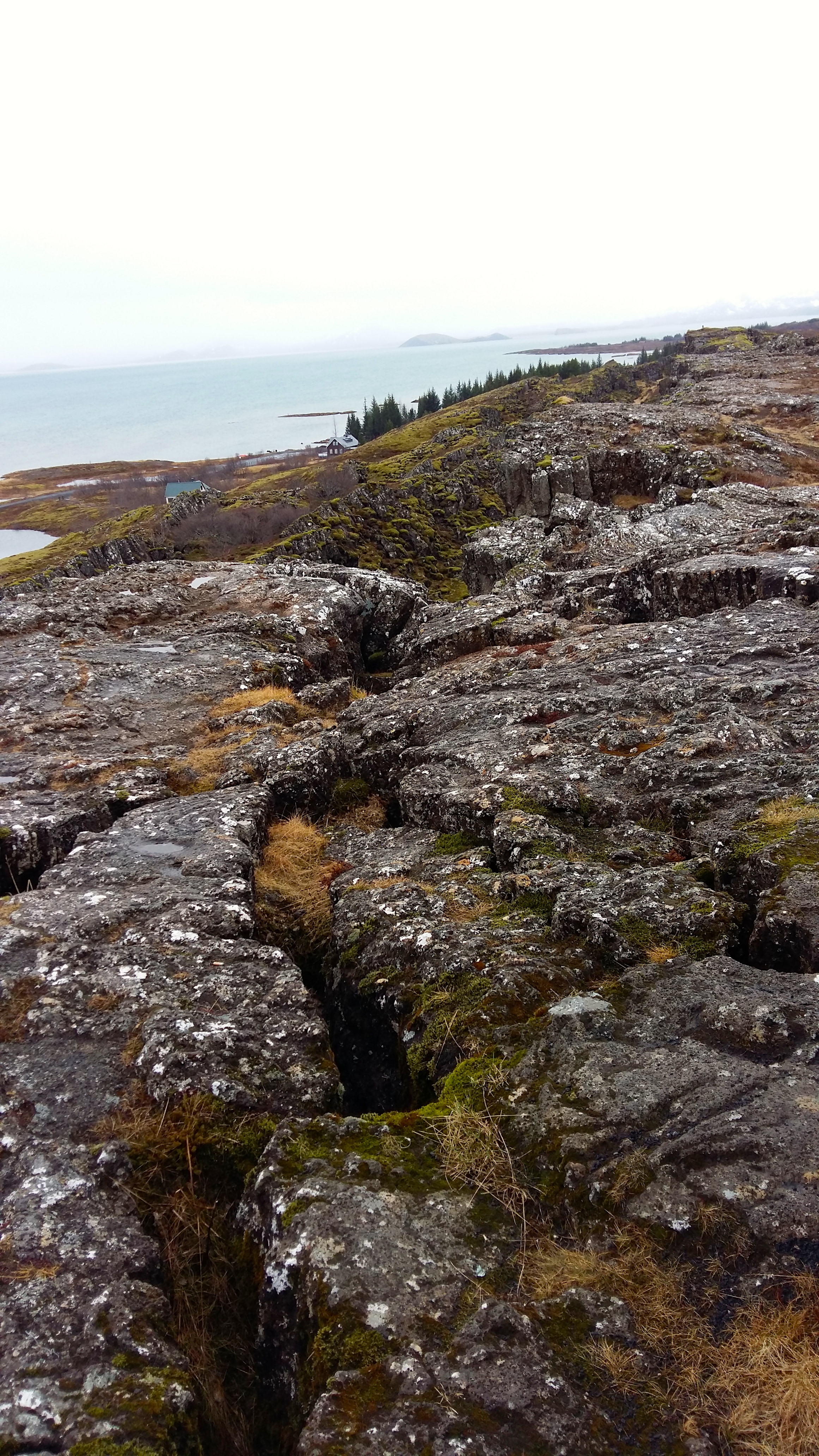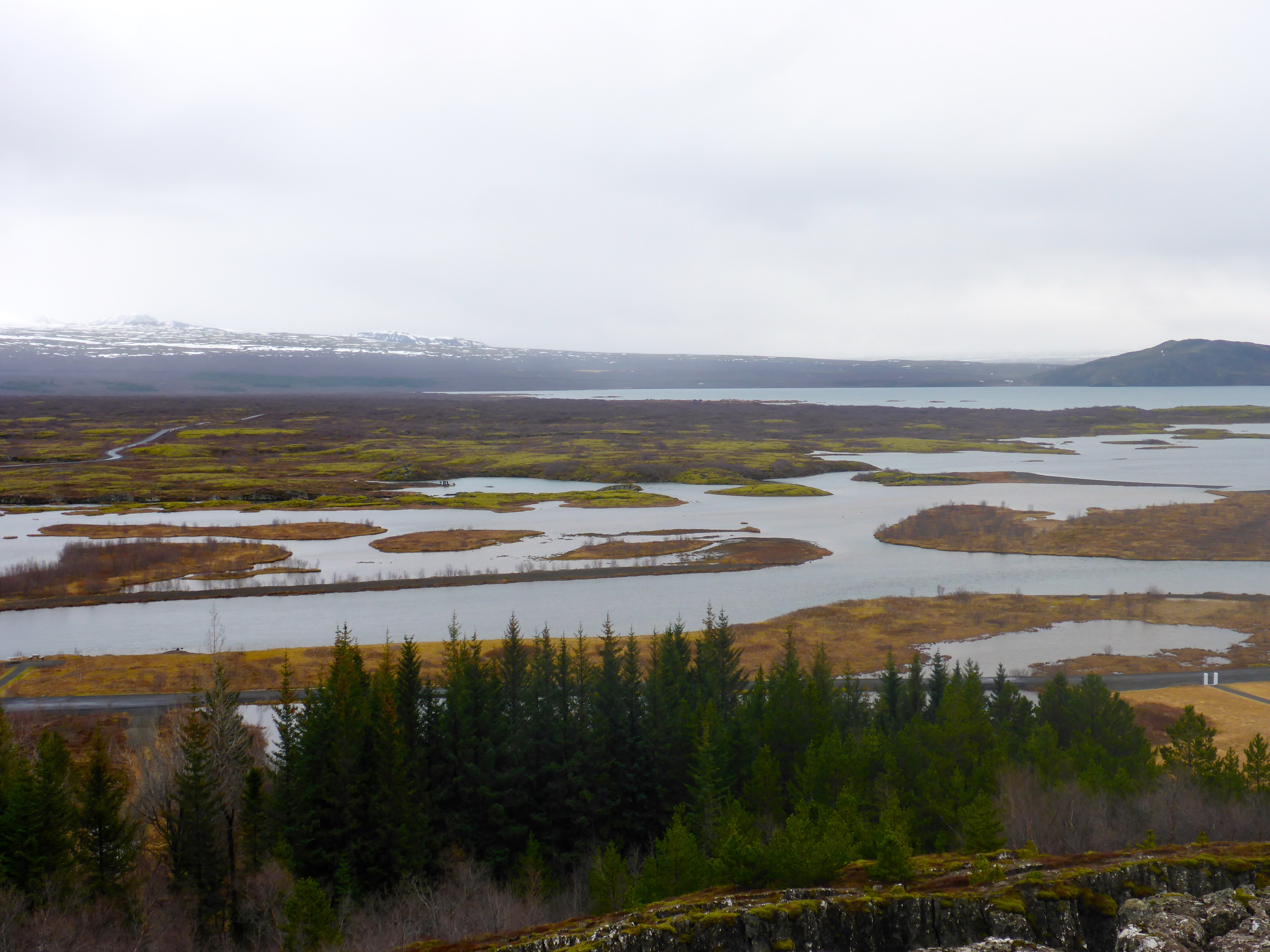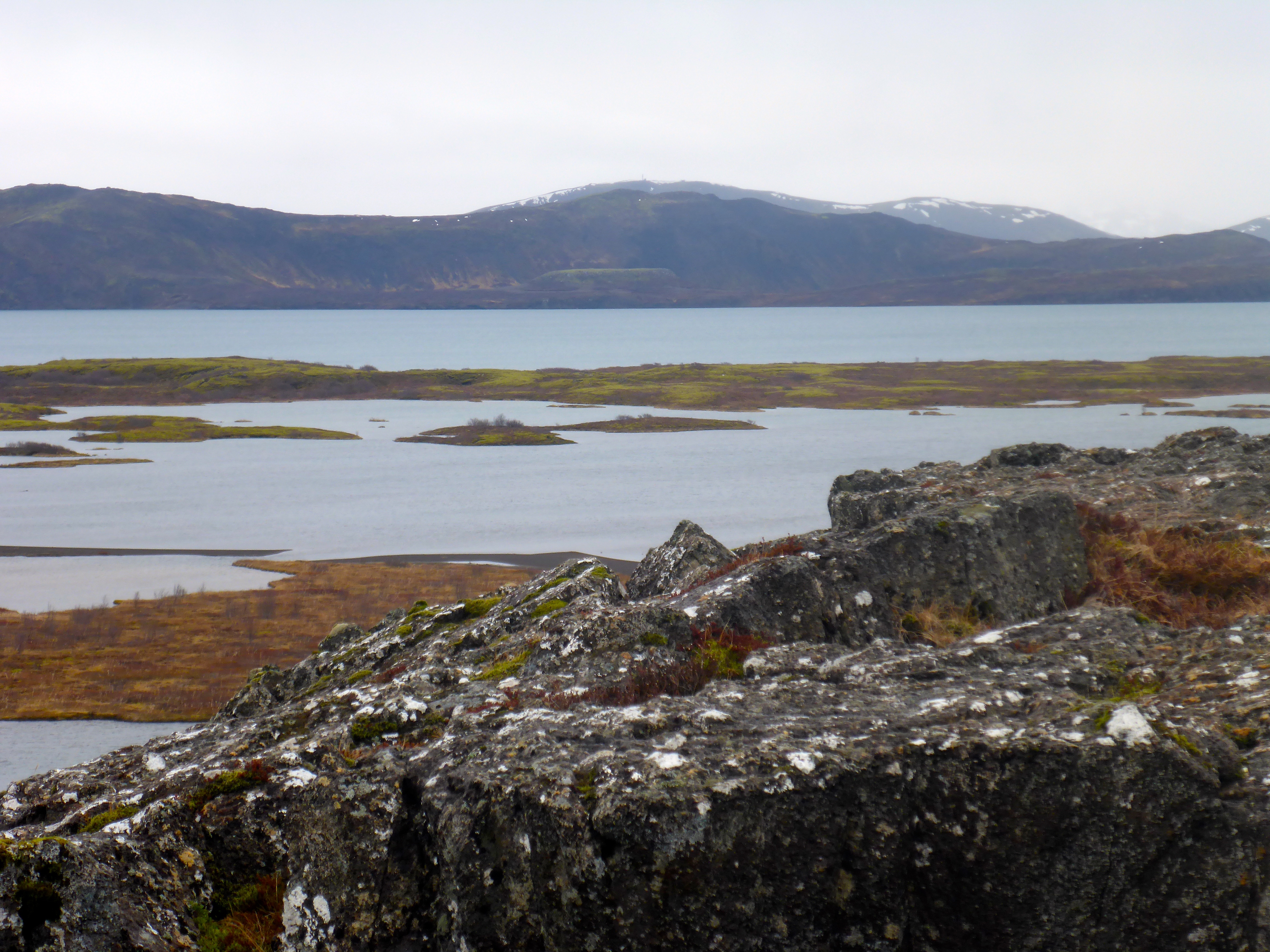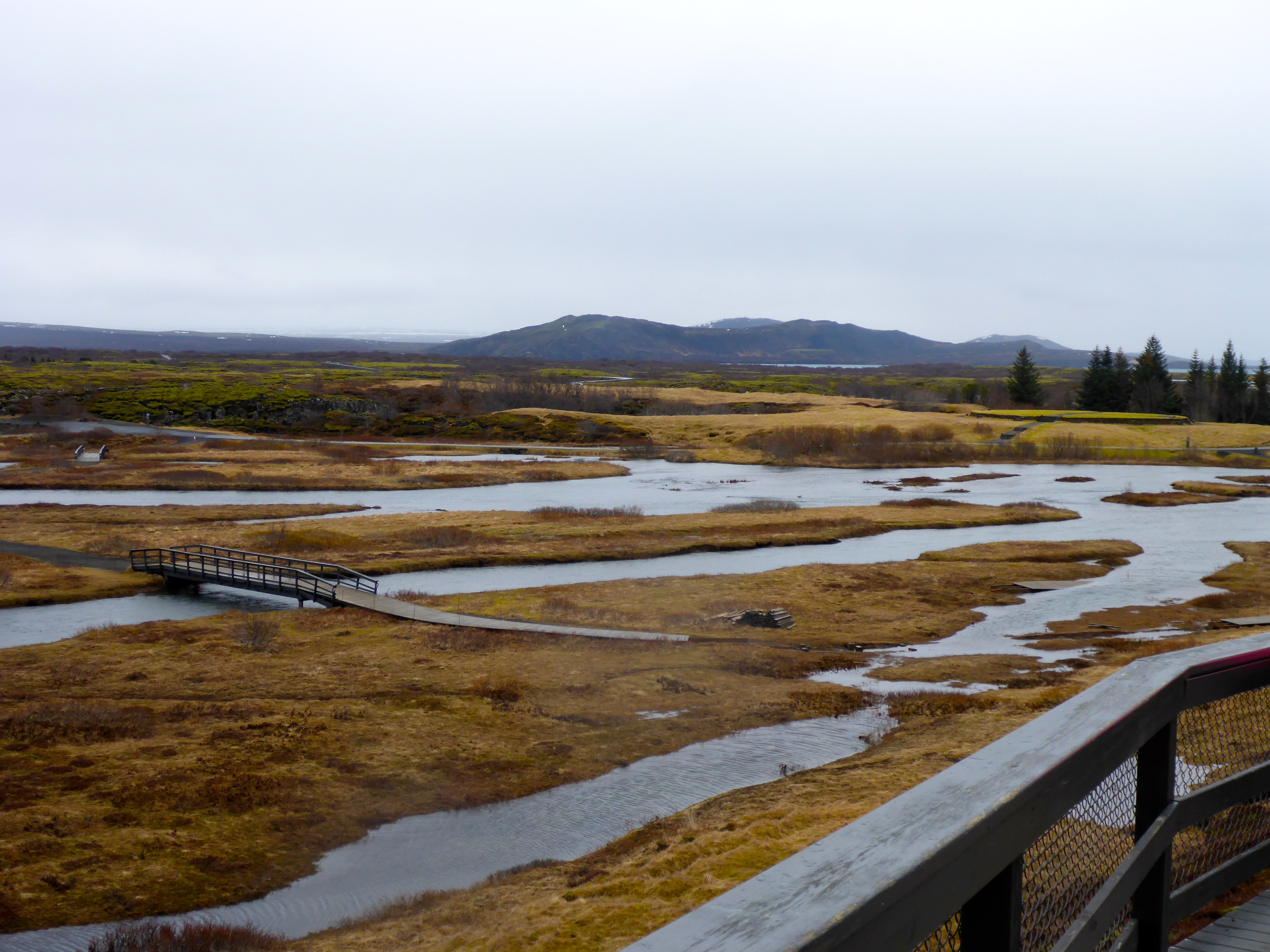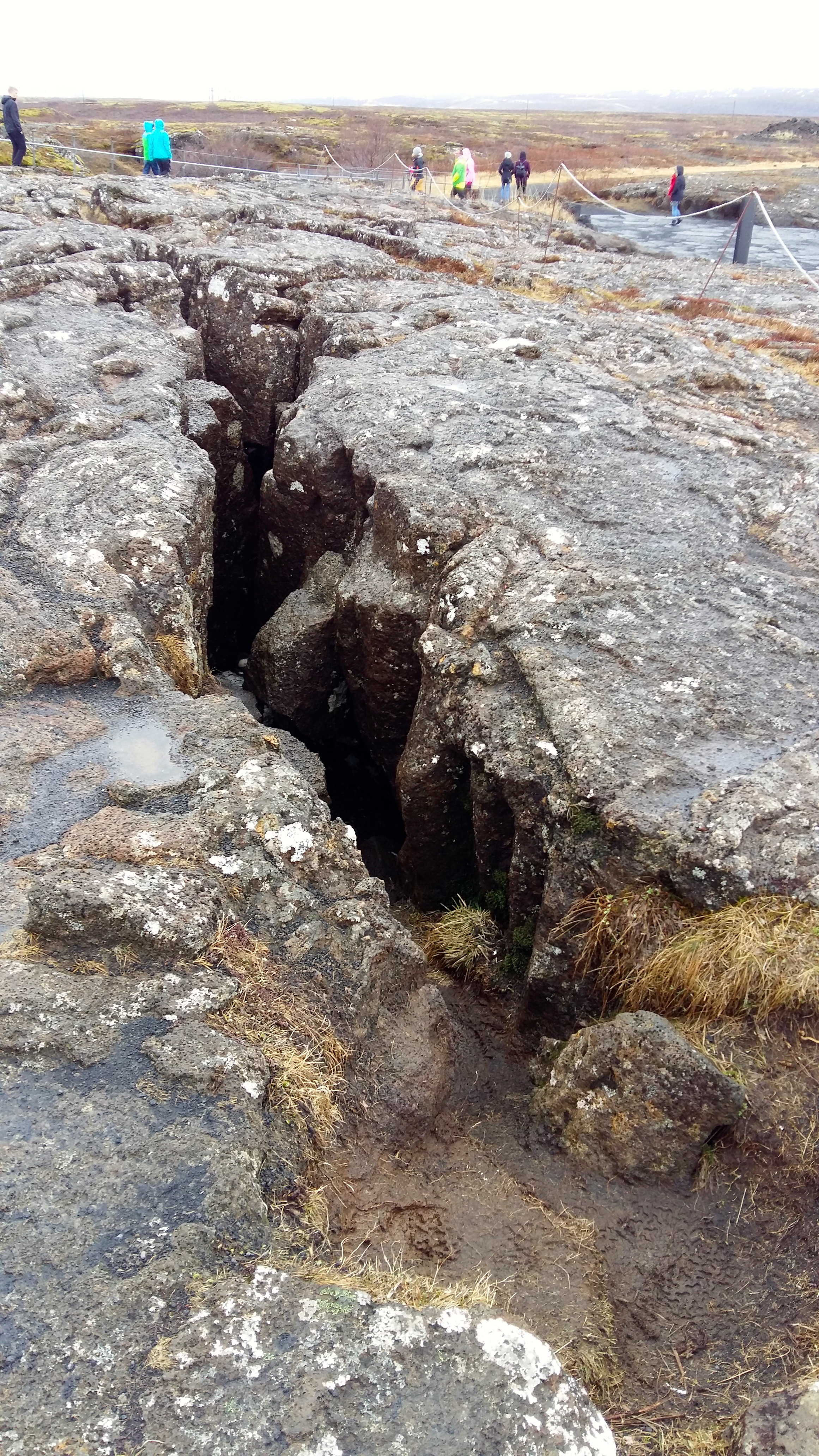 This concludes my first full day in Iceland! Overall this day tour was very accessible for those who have a mobility issue. There is walking to be done, but some of the walking is optional if you decide you want to rest on the bus instead. For instance, at Þingvellir National Park, the driver can take you up the road to the top so you don't have to walk up the ramp to get there. Having options is always nice, and a guided tour is convenient in a lot of ways.
However one of the unfortunate things about a guided tour is that you don't have the luxury of necessarily going your own pace because you are always on the clock to ensure the tour remains on schedule. So for myself, it had moments of feeling rushed, and not enough time for exploring everything in the area that I wanted to otherwise explore. This is a big thing for me; I like taking my time and exploring everything I possibly can. I don't like feeling rushed and being on a tight schedule. Nonetheless, when it comes to planning for something, it's always a matter of weighing the pros and cons, and in the end, it'll work itself out :o)
Don't forget to follow me on Facebook, Twitter or Instagram, and I'd love to hear your feedback or comments. Any questions, just ask too!