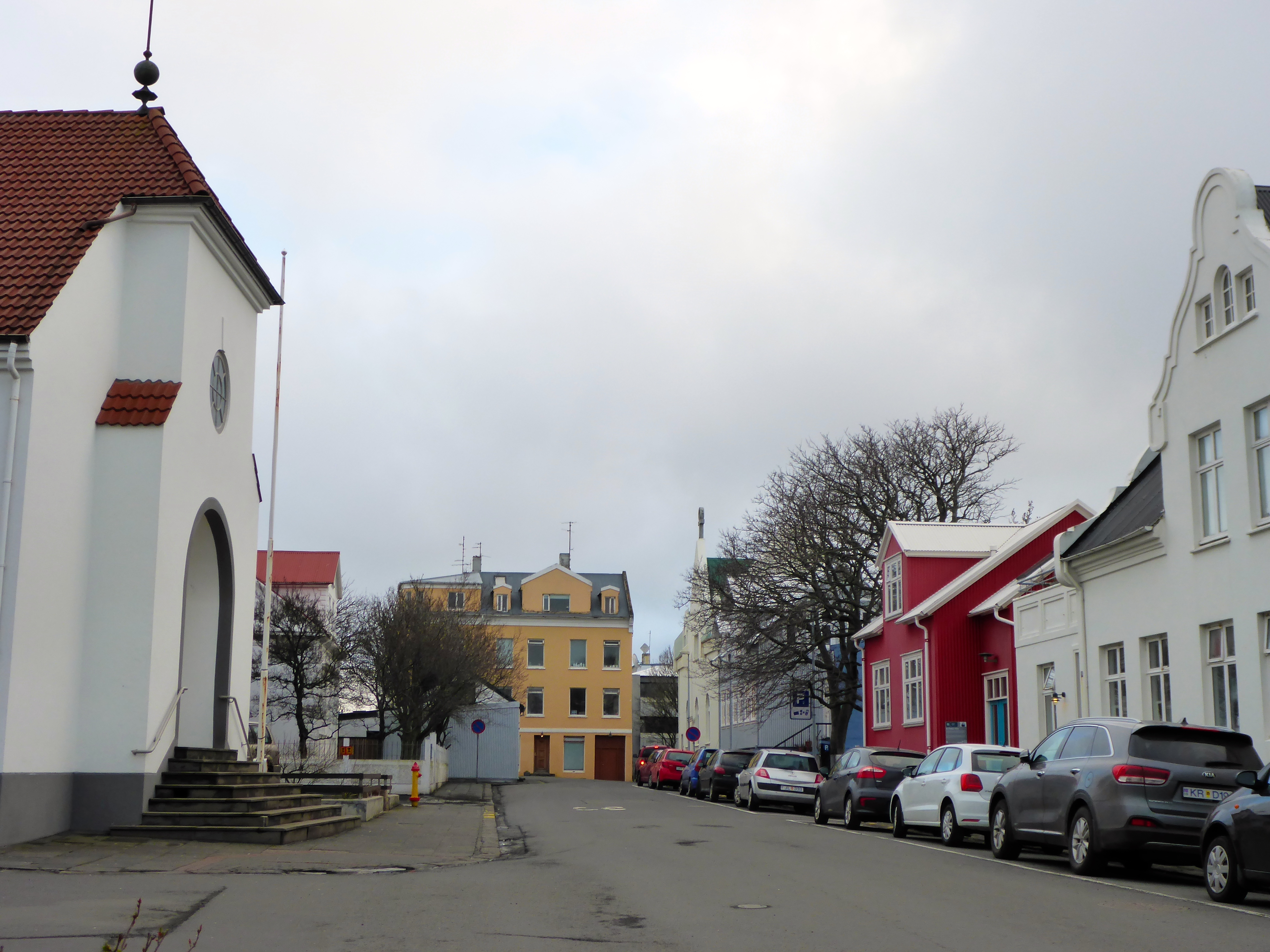 The Stunning Beauty of Reykjavík, Iceland
When the word Iceland comes up, what do you think of? If your response was anything like mine, perhaps you thought of how cold it sounds, or how unknown it is to you. The only thing I knew about Iceland was what I heard from others, that it is uniquely beautiful but ridiculously expensive. It is a destination that reeked with unfamiliarity, but after doing some digging and learning about Reykjavík, its capital city, I booked my flight. Ultimately the rugged, supernatural landscape of Iceland called me, and it was a trip I will never forget!
Getting there
There are some amazingly cheap flights to get to Reykjavík, Iceland from parts of the Europe and North America. WOW Air and IcelandAir are two major airline carriers that offer such flights. Of course the ticket to fly is one thing, but everything else is at an extra cost, so be mindful of the added fees you will find when you're booking a flight.
The flight time itself was about 5 hr 30 mins from Toronto, and once at the airport, it takes about 45 minutes to arrive in Reykjavík. So to make this trek, I booked a ticket to and from the airport with Flybus, which was an additional option on my airline ticket when I did the booking. It was affordable and the most convenient option.  
Other options for getting to Reykjavík include renting a car or taking a taxi. A taxi would be pricey, but renting a car is nice because you have flexibility. However, if you rent a car, be mindful that Icelandic roads are quite narrow, and they don't have many shoulders along the sides. Additionally, the weather conditions can change very quickly, so take precaution as it can be treacherous. If you decide to self-tour Iceland in a rented vehicle, please know before you go. For more information on driving in Iceland, check out this website.
Accommodations
There are no shortage of places to stay while in Iceland, so you'll have to gauge what it is you're looking for in terms of the type of accommodation, price, location, and the duration of your stay for availability. Iceland's tourism website has a link about accommodations here. Similarly, you can check out this Where to Stay website.
For myself though, I went straight to looking at available hostels and came across the Loft Hostel. This highly ranked hostel was easily one of the best I've ever stayed in. It is a newer hostel, so designed to be very accessible for those with mobility issues or who are in wheelchairs. The location was amazing, and it was clean and comfortable with very friendly and helpful staff.
The Loft itself has 4 floors. The 1st floor was the entrance, the 2nd and 3rd floor housed the various rooms, and the 4th is where the reception, kitchen, and the common area with a small bar are located. What I thought was really neat, was that the hostel opens the 4th floor to the general public during the evening, so locals can come up for any events the Loft may be having in the common area, or just to have a drink from the bar. It was a terrific way to converse and interact with locals. The hostel also provided breakfast (at an extra cost), and offered a kitchen to guests so you can prepare your own meals and store your groceries.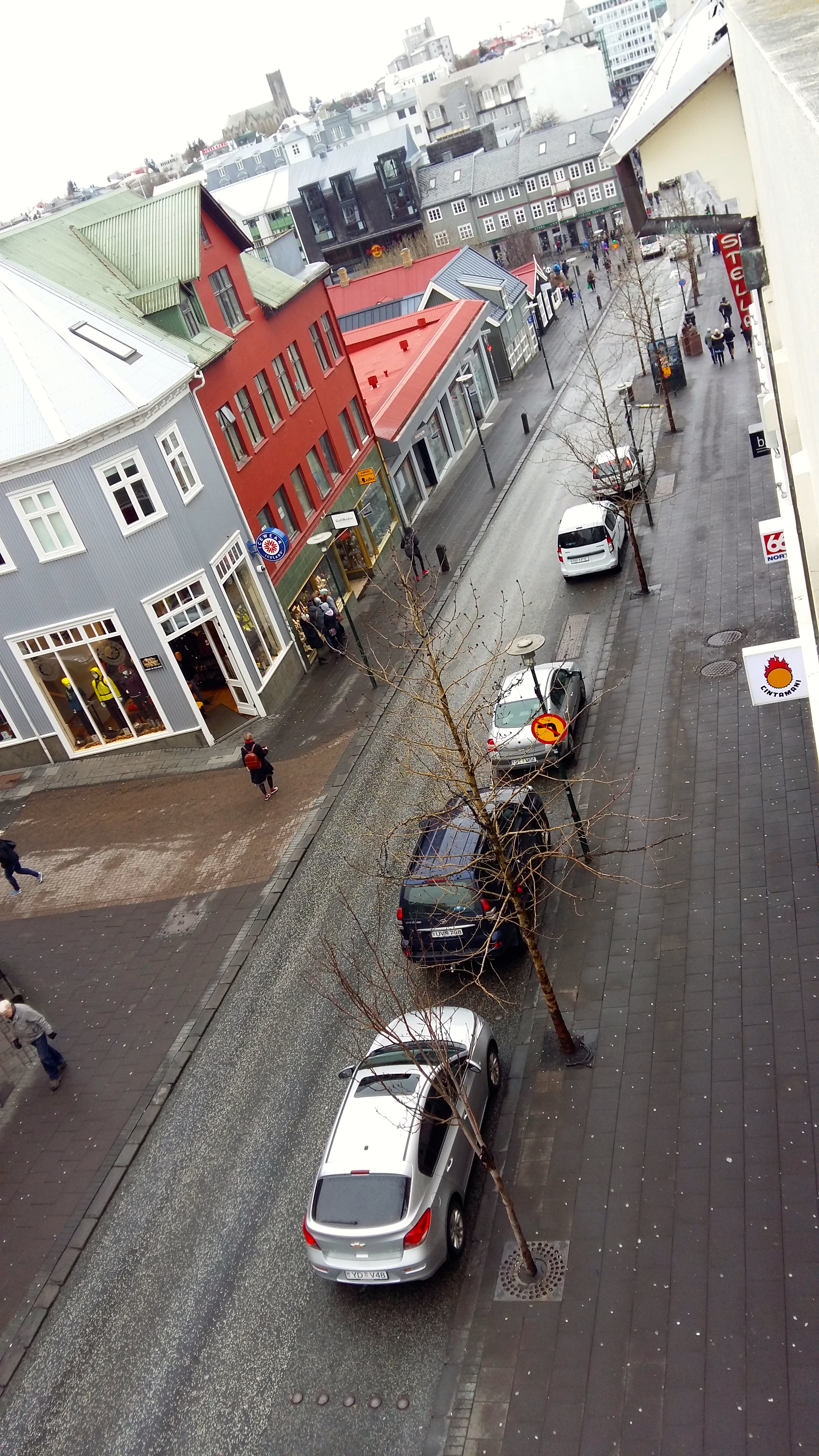 Things to Do
I will be writing in more detail about the activities I did over the next couple of blog postings, but for now I want to share a few things I learned to do while in Iceland:
Buy your groceries at Bónus Supermarket. Although there are other options, Bónus is the most affordable; and there was one conveniently located near the Loft Hostel where I was staying.
As mentioned in my previous post, bringing the local country's currency (Icelandic Krona) was easier than dealing with the exchange rate and the possibility of being overcharged in places. Also speaking of money, when it comes to the local tipping etiquette, there is no need to tip for service unless you feel inclined to do so.
Bring something warm and waterproof. Weather is subject to change quickly, and the cold wind I experienced really puts a chill into the already cooler Icelandic air.
I touched on this a bit earlier in the post, but if you can, and you're comfortable and aware of driving conditions and road signage, rent a car and go check out other parts of Iceland, especially along the south coast. There are several car rental places to choose from, so look into this before you arrive.
Definitely check out a local geothermal pool! These pools are an everyday part of the Icelandic culture and a must do if you're there! Now I don't mean a tourist hotspot like the Blue Lagoon, but a local pool in Reykjavík, or other parts of Iceland. With it being ingrained in the culture, there are many pools to choose from, and it truly is a great experience!
For the most part Iceland is an outdoor enthusiast paradise. With it's rugged landscape and natural wonders, Iceland offers a variety of activities to do amongst caves, glaciers, and volcanos; to name a few. For a more information, check out Iceland's tourism website here or here.
Many people in Iceland speak English. So it wasn't so bad that my Icelandic language skills are not very good, even though I did try!
That's it for now. Thanks for reading! As always, if you have any questions or comments, I'd love to hear from you. Don't forget you can find me on Facebook, Twitter, and Instagram. Cheers :o)