Snorkelling in Port Noarlunga, SA
When I was planning my trip to Australia, a major goal I set for myself was to attempt surfing. When I went surfing in Western Australia, it was mission accomplished; so then what?! I like to keep challenging myself, and as an outdoor enthusiast, I decided to participate in outdoor activities that you'd find in South Australia. After spending time hiking and exploring Deep Creek Conservation Park, I was eager to try snorkelling next. So I headed about 30 km south of Adelaide to Port Noarlunga for some snorkelling.
Port Noarlunga, South Australia
Port Noarlunga Beach was a point of interest I wanted to check out since it was voted as Australia's most cleanest beach in 2009/2010. It has the roughly 310 metre long Port Noarlunga Jetty, which is known for its diving and snorkelling as it's connected to the 1.6 km long Port Noarlunga reef. For those who may not know, a jetty is what other people back home in Canada would call a pier, or perhaps even a wharf. The jetty was neat to walk along, and to peer over the sides. Thankfully it was also not as busy as I thought it would be. I consider this the bonus of travelling to places outside of peak seasons. Less people and less crowds suit me.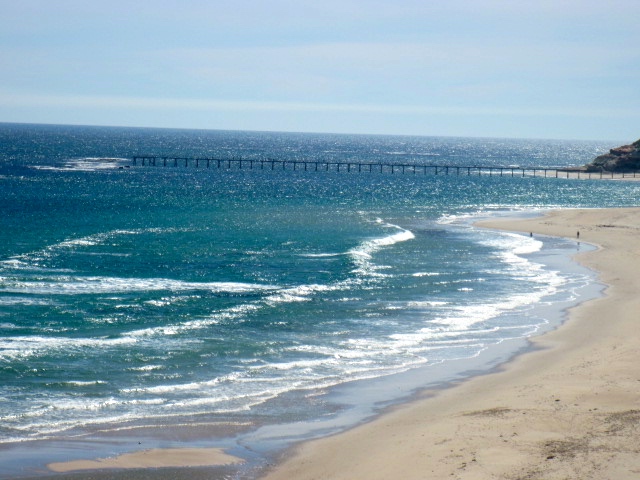 When I went snorkelling, there was not a lot of people around, and the water was not calm. Ideally it is best to snorkel in calm waters if possible. Otherwise waves do splash over your head and into the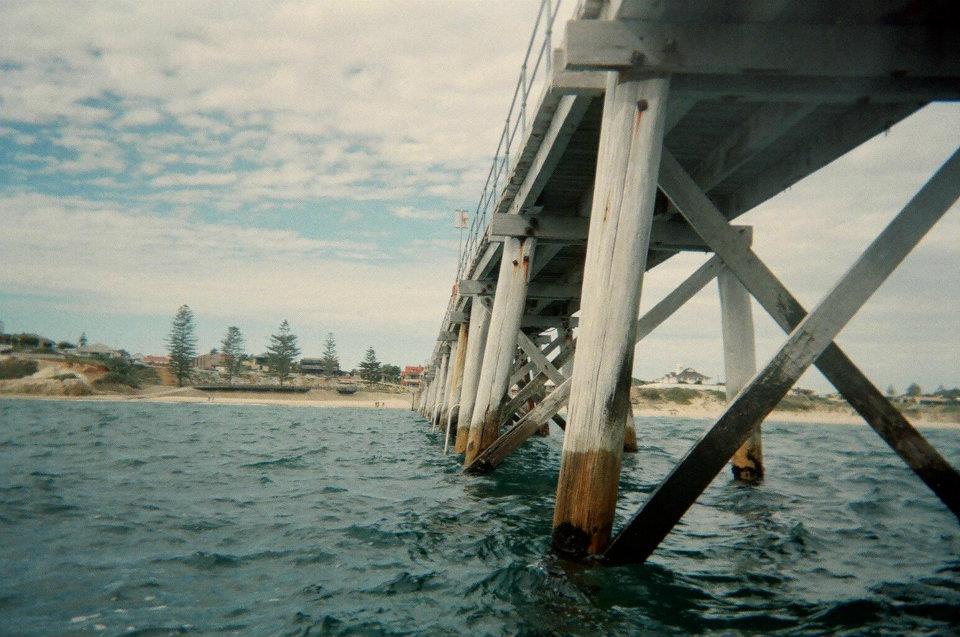 snorkel. This happened to me and it caused me to cough up water because I unfortunately didn't have a splash guard on mine. As a result, I had to surface a lot and found the waves to be menacing, so I had to cut my snorkelling time shorter than planned. Additionally, the rough waters caused a lot of sand to kick up underneath, so the visibility was murky and not as clear. However, it still offered a lot of nice views of the fishes swimming about. I loved the colours I saw, although my two underwater photos do not do the swim I had any justice!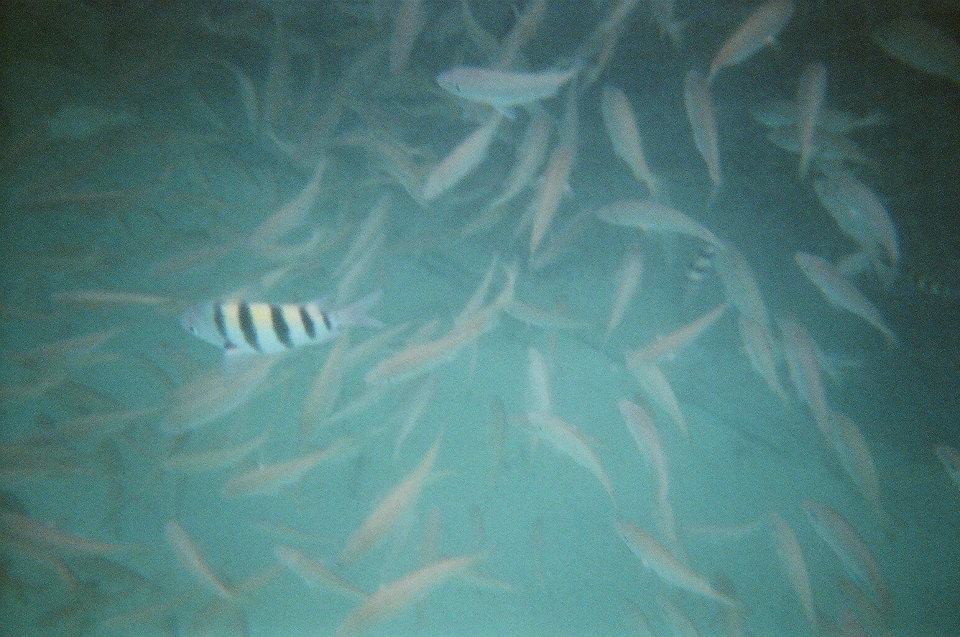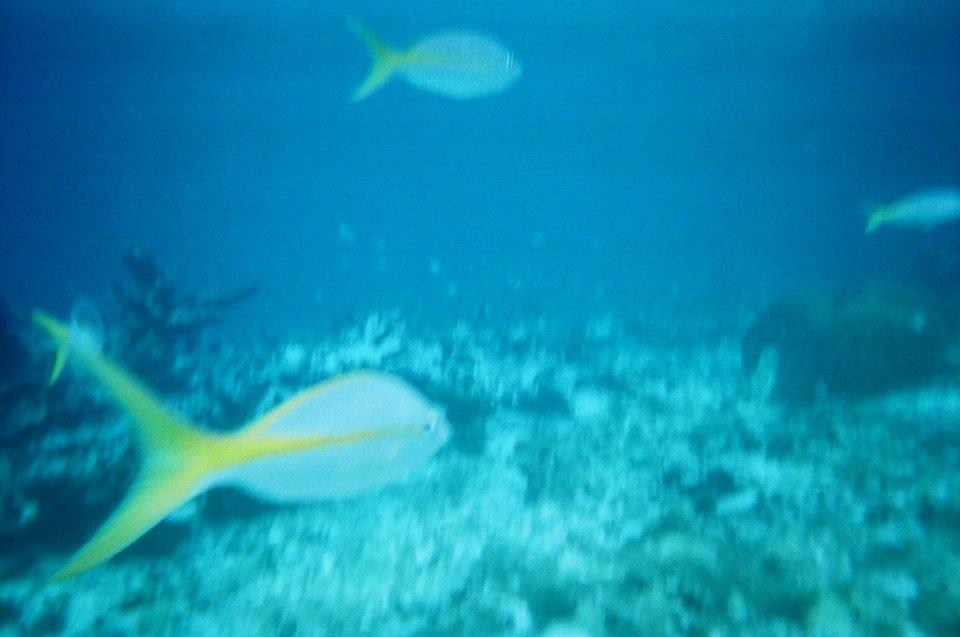 The walk around Port Noarlunga was really stunning. The people were amazing and there was a lot of stores and areas of interest to check out, not to mention places to eat! There is also the Onkaparinga River/Ngangkiparri that runs through Port Noarlunga. To see about other things to do in Port Noarlunga, check out this website for more information.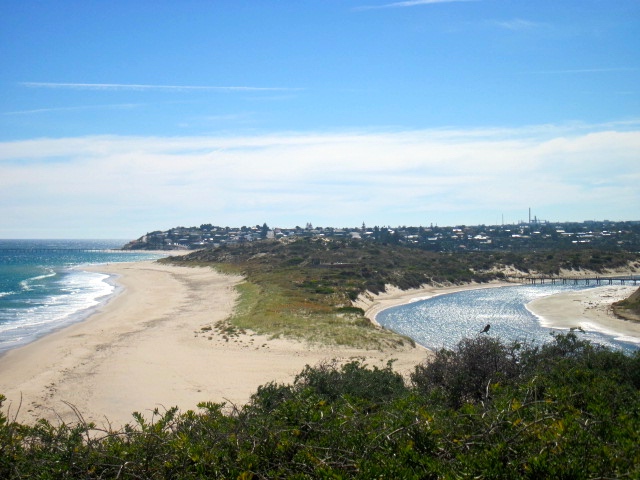 After a marvellous day spent in Port Noarlunga, it is off to Cleland Wildlife Park so I can see native Australian animals, and then a hike up Mt Lofty Summit. You can follow me on Facebook, Twitter, and Instagram. and at any point along the way, please feel free to message me with any questions or comments. Cheers!