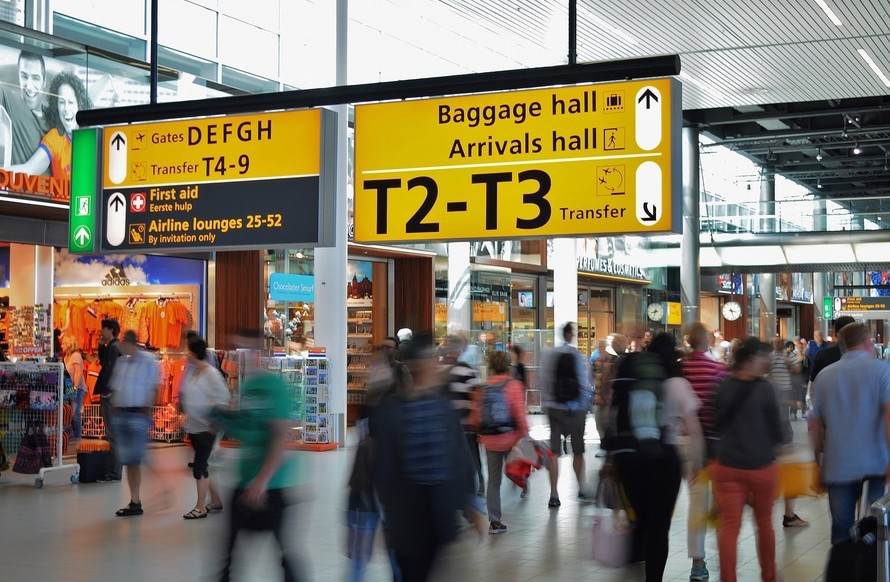 Ways to Deal With Crowds if You Have Mobility Issues
Travelling is not without adversity. One of the big things for me to tackle when I travel, is dealing with the crowds of people. I remember my first trip, Disneyland as an 8 year old over Spring break. I remember being so excited for all the stuff to see and do. It was an amazingly fun trip, but it was also the most crowded place I had been to at that point.
The Dilemma with Crowds and Coping with Phobias
Navigating through crowds has been an ongoing requirement my whole life. As a petite person, the frustration of people not seeing me amongst a crowd is hazardous to my health if I were to be, accidentally, bumped, pushed, shoved, or even elbowed hard enough. For other people, this can trigger negative emotions or responses that are symptomatic to a range of social phobias and other mental health concerns. So how does one deal with this? Some suggestions can include coping techniques but these don't address the physical necessity of ensuring you're not run into. Unfortunately, there was not a lot of information on the internet that speaks to crowds and people with a mobility issues. However, there are some places you can travel to that offer equipment rentals (for items like wheelchairs and scooters). So if you are planning on travelling, definitely check out if the destination offers any rentals that may be helpful during your travels.
My Strategies for Crowds – Avoidance, Self-Awareness and a Travel Partner
For myself, over time I have perfected a strategy that involves a high degree of self-awareness within my environment. This means I am always in tune to what and who I am around. The bigger the crowd, the more precaution I'm going to take. What I find helpful is watching other people to see the direction they are moving towards, whether or not they are paying attention, and finding a path that is not their route (stepping aside, or going around really). This is avoidance, and it works well if you can do it. If I have time to react, I may do something that gets their attention. For example, at sporting events, I like to walk the corridors with one of those big foam fingers that I can hold up so people can see it move, question what is causing that, then see me! A balloon or pom-pom would work, even a whistle is an option amongst crowds.
I've also heard about both Hoverboard and Segway, which could be really cool options, but how practical are they? Are they lightweight and portable enough for people to travel with, especially those with a physical limitation? Could they handle a variety of surfaces you might encounter when travelling? Technology has come a long way but I think there is still room for improvement! So really, the only other thing I may do when I'm in a crowd, is walk behind someone I am travelling with. I let them lead as they are more likely to be seen. If you are leading, make sure your partner doesn't fall far behind! As this can easily happen in crowds. So hopefully you are holding onto them, or both of you have a grasp on each other, in case of this scenario.
Situational Differences and Persistence
I have also found from experience that people born with a medical condition, or acquired one at a young age, typically have found ways to adapt to certain situations come adulthood that are practically second nature. Although sometimes things may change, and like most things in life, there's still the requirement of figuring something out that works best for them. For those who acquire a condition later on in life, where there's now the need to use a walking aide for instance, there is sometimes a tremendous learning curve in those circumstances. And that's ok too.
Regardless, it is important to know that what works for someone, does not mean it will work for others. It is especially important to find out what works best for you within your comfort level and limitations. It's ok if that comes with experimenting, or trial and error. It sometimes is just a process, so please be kind to yourself. Persistence can pay off.
I'd love to hear other reader's suggestions or strategies for how they deal with crowds, especially any readers with a mobility issue. Feel free to post any of your comments or thoughts here, or on my Instagram, Facebook, Twitter, or Google+ page.