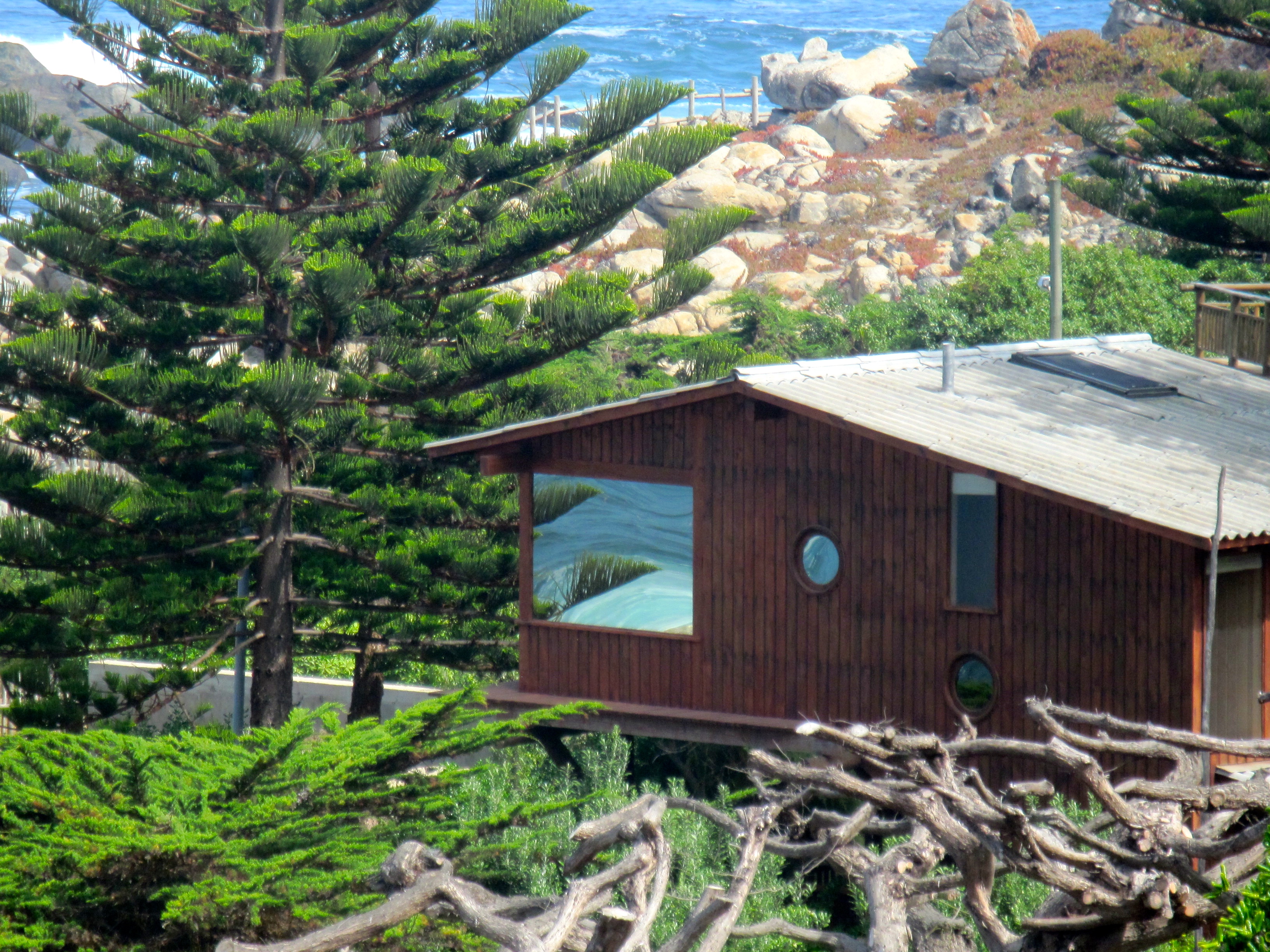 The Chilean Countryside
Whenever I travel, I always want to see the country side of the place that I visit. You know, the stuff off the main road? The areas that are more away from the typical touristy spots? Yes, those places. So after brief stops at Viña del Mar and Valparaíso, I headed southeast on Route 68 towards the Casablanca valley. Located in this valley is the winery Viña Indómita. Ah wine, how I love thee!

This is a beautiful vineyard, and thankfully not super busy when I was there, so I freely had a lot of space to walk around, and take in the many splendid views of the valley below.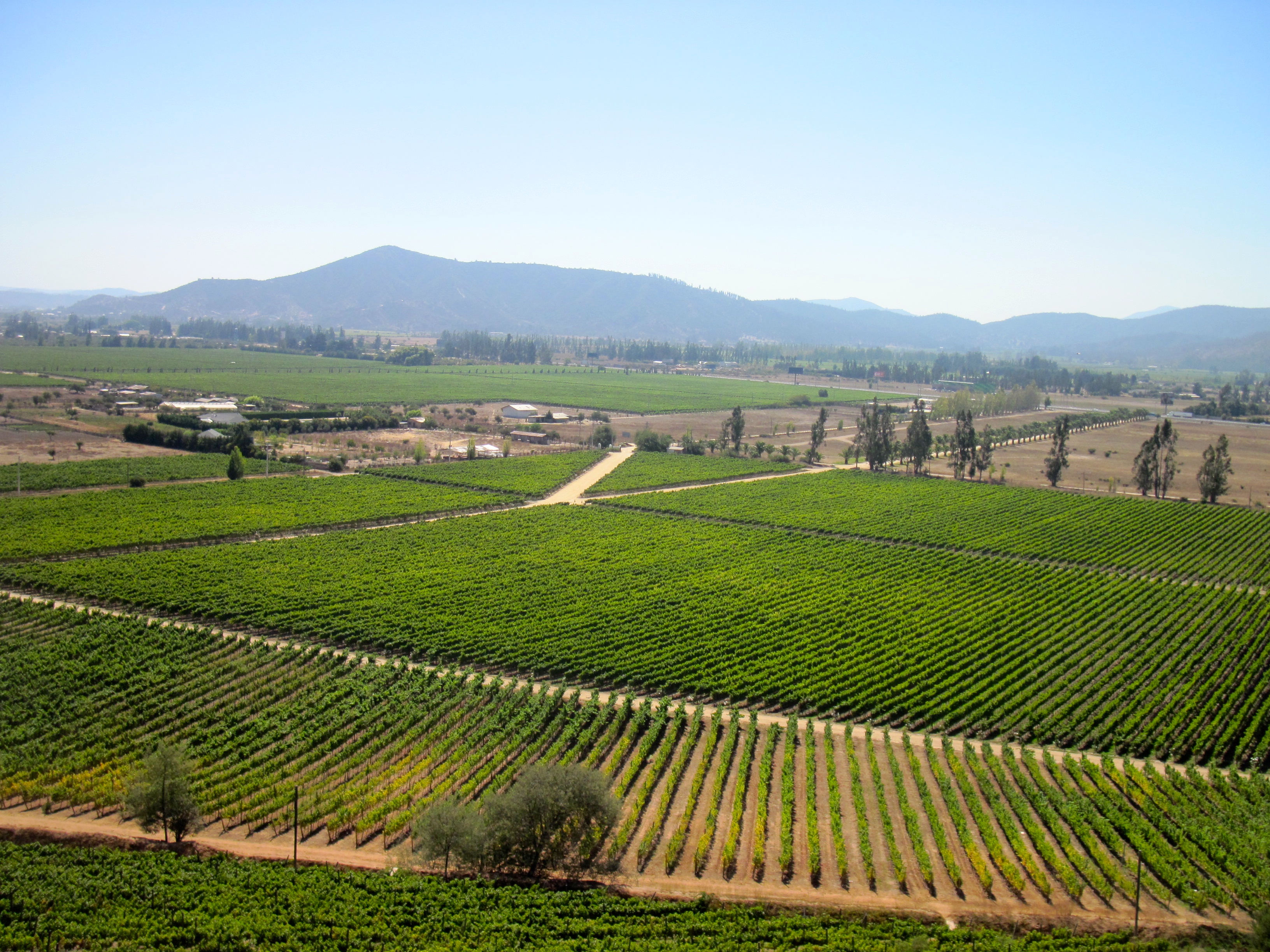 Of course while I was there, some wine sampling had to be done as Chile produces a lot of great wines. Probably because its climate offers ideal conditions to do so. Oddly enough, I have also been on a kick lately for drinking South American wines back at home, so this was a pairing made in wine heaven!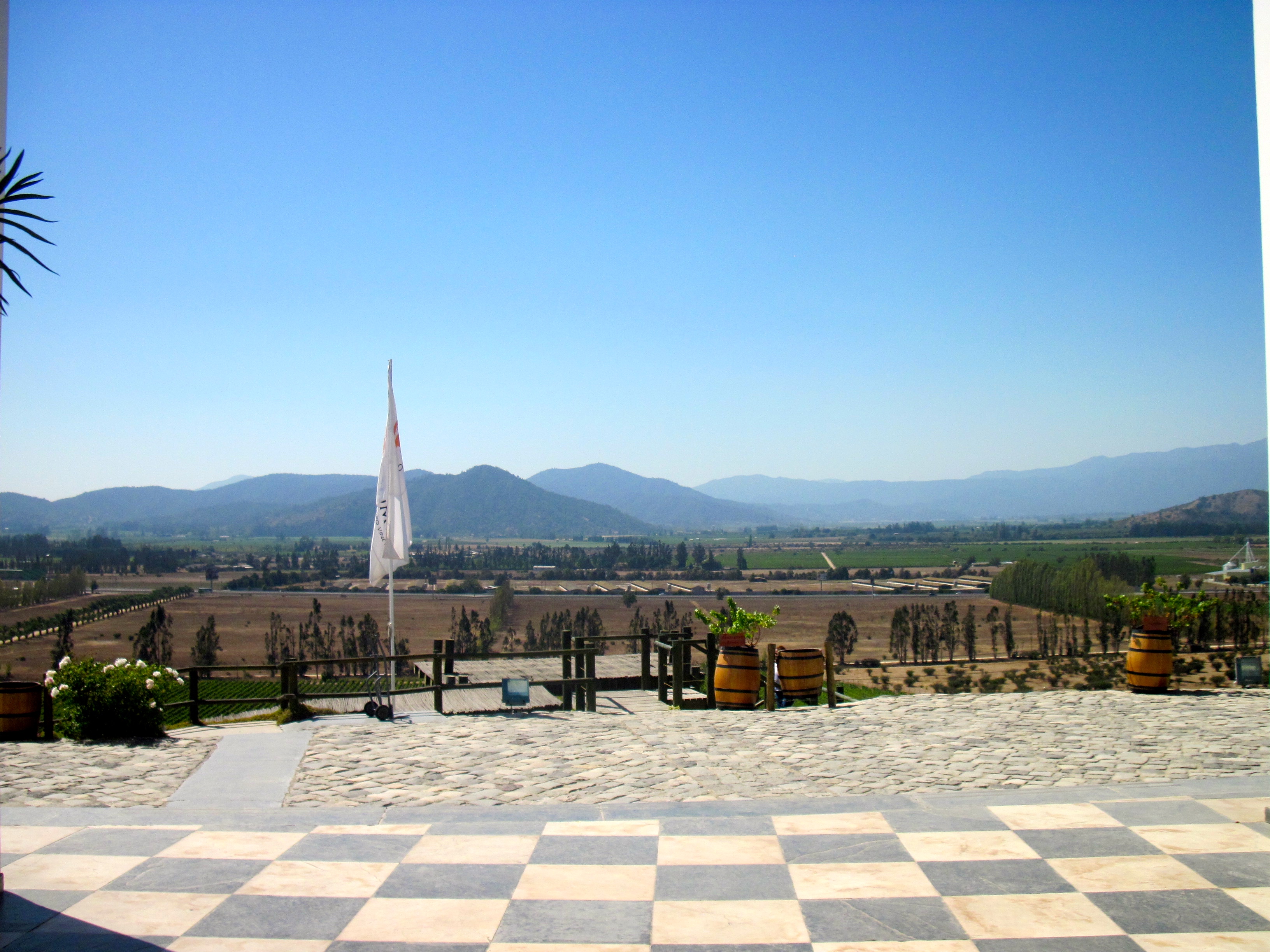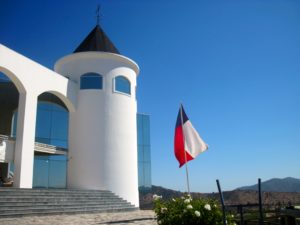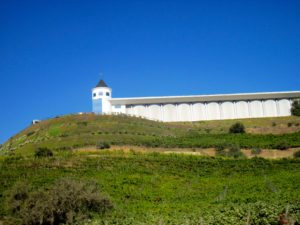 After hanging around Viña Indómita, it was time to hit the road again. I headed west, back towards the Pacific Ocean and ended up at the stunning coastal town of Isla Negra. Located in the El Quisco commune in central Chile, Isla Negra is home to Casa de Isla Negra, one of three Pablo Neruda's houses.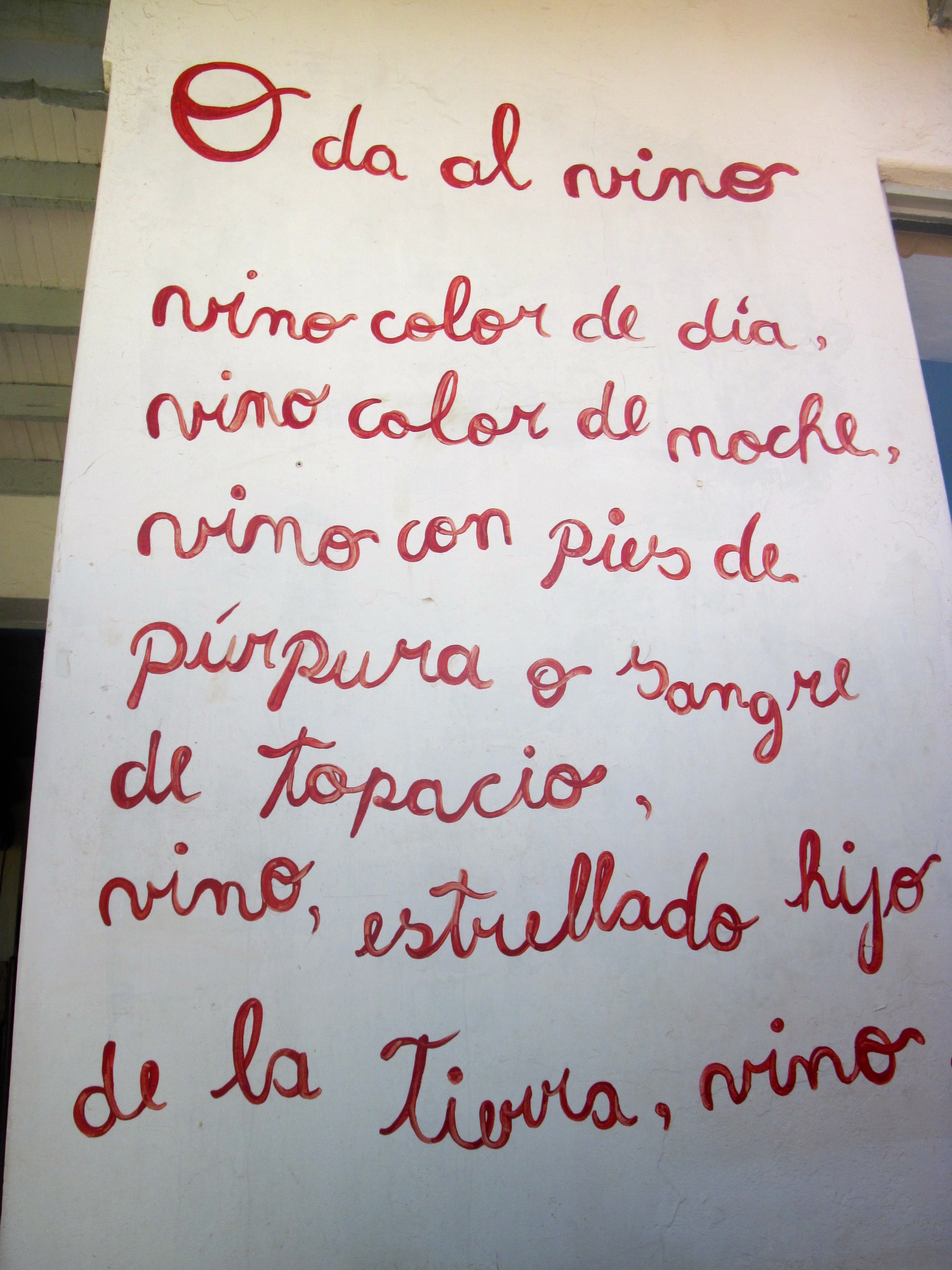 I laughed to myself at the thought of how fitting it was that there was a poem about wine when I entered the museum! For my Spanish readers, here is a link to the entire poem.
The location of the house is right along the Pacific Ocean, so the scenery was spectacular. The sound of the ocean pounding on the rocky shore line, the smell of the salty sea water, and the stunning blue colour of the ocean around the landscape together was quite amazing. I also did not know ahead of visiting the home, but Pablo Neruda and his partner Matilde Urrutia are buried on this property.
In addition to visiting Casa de Isla Negra, there are other activities to check out. Outside of the museum, you will find an artisans' square nearby, and sometimes there are poetry readings, music and picnics on the beach near the home. The following are several photos I took around Casa de Isla Negra.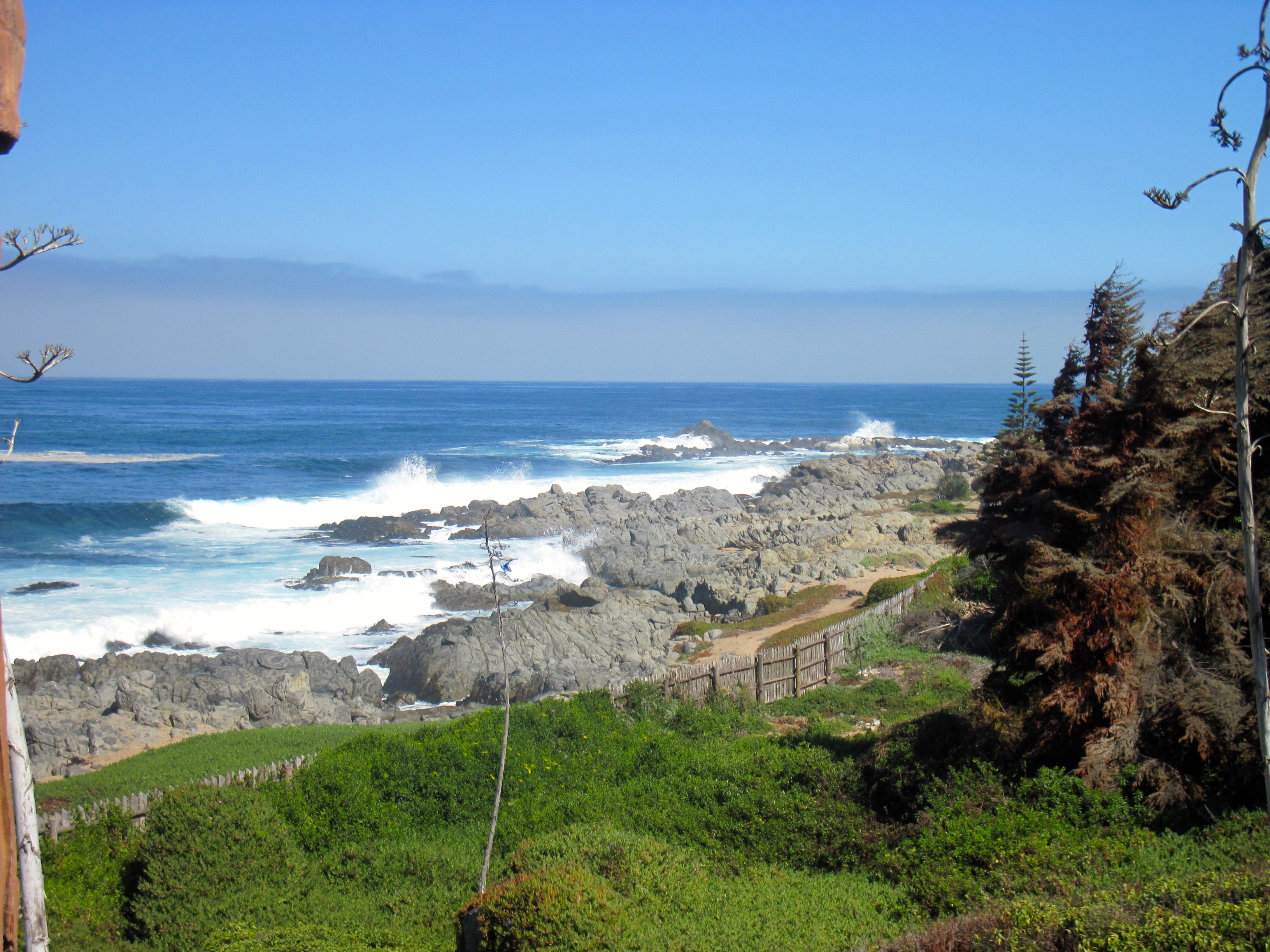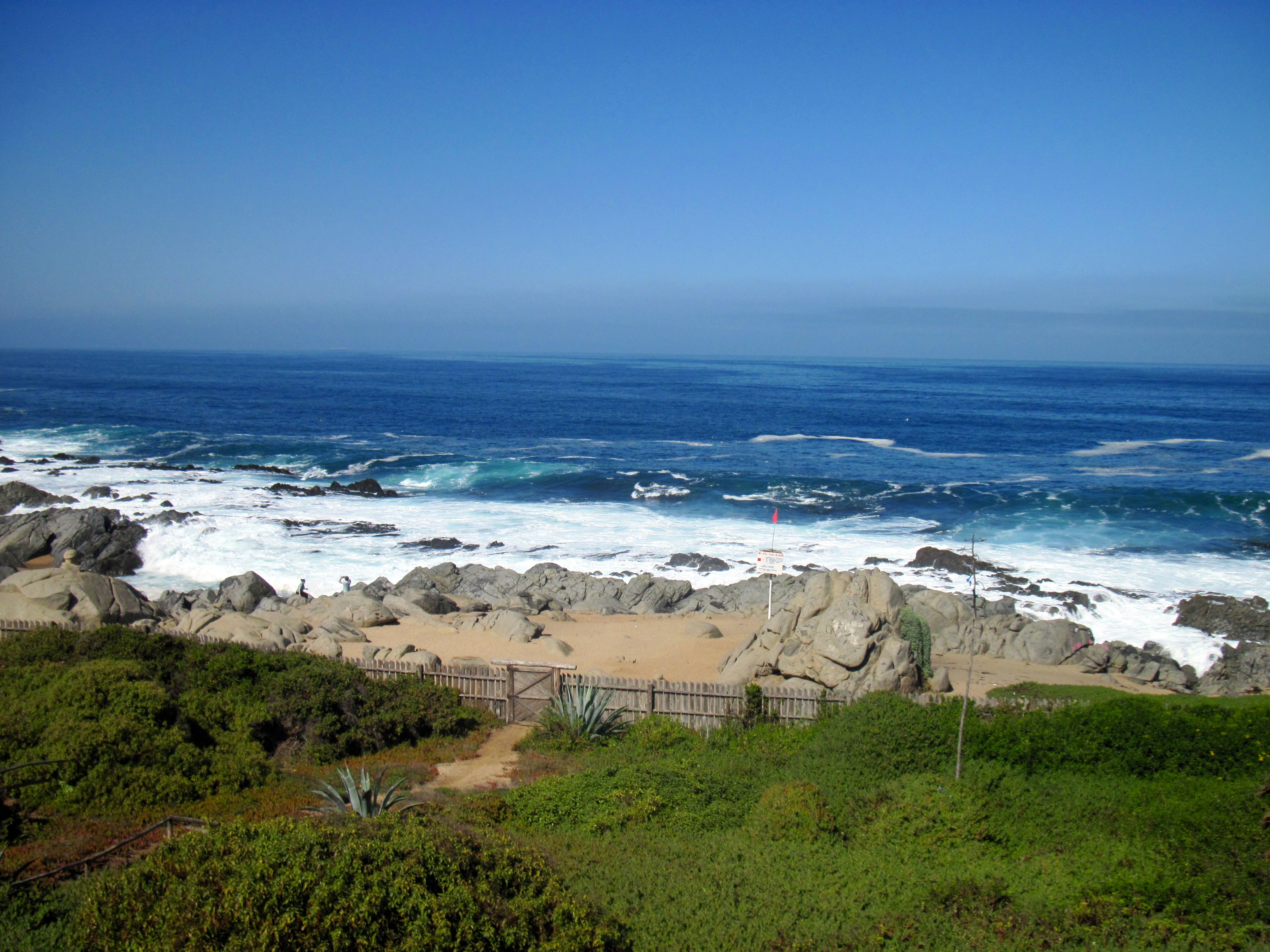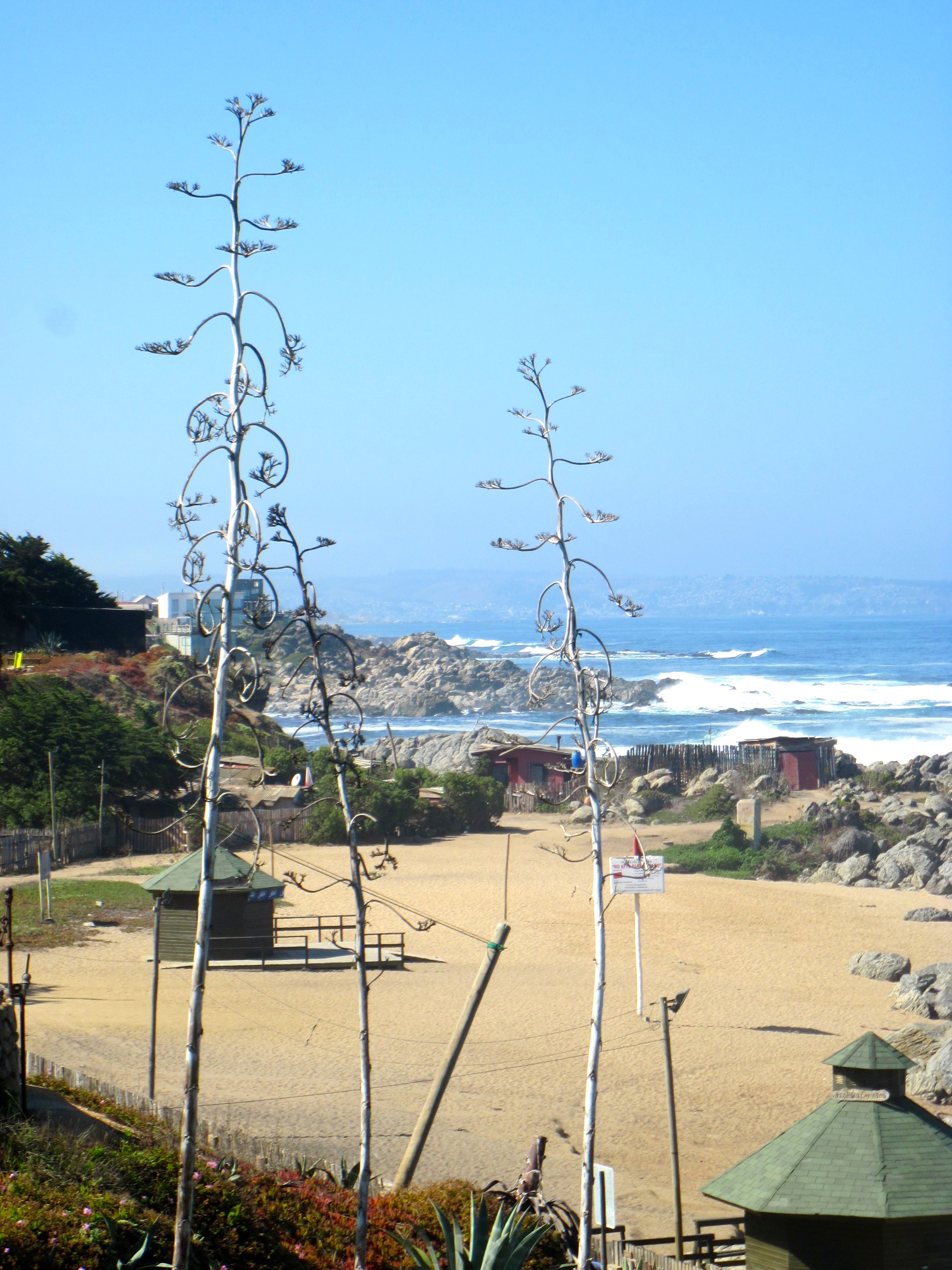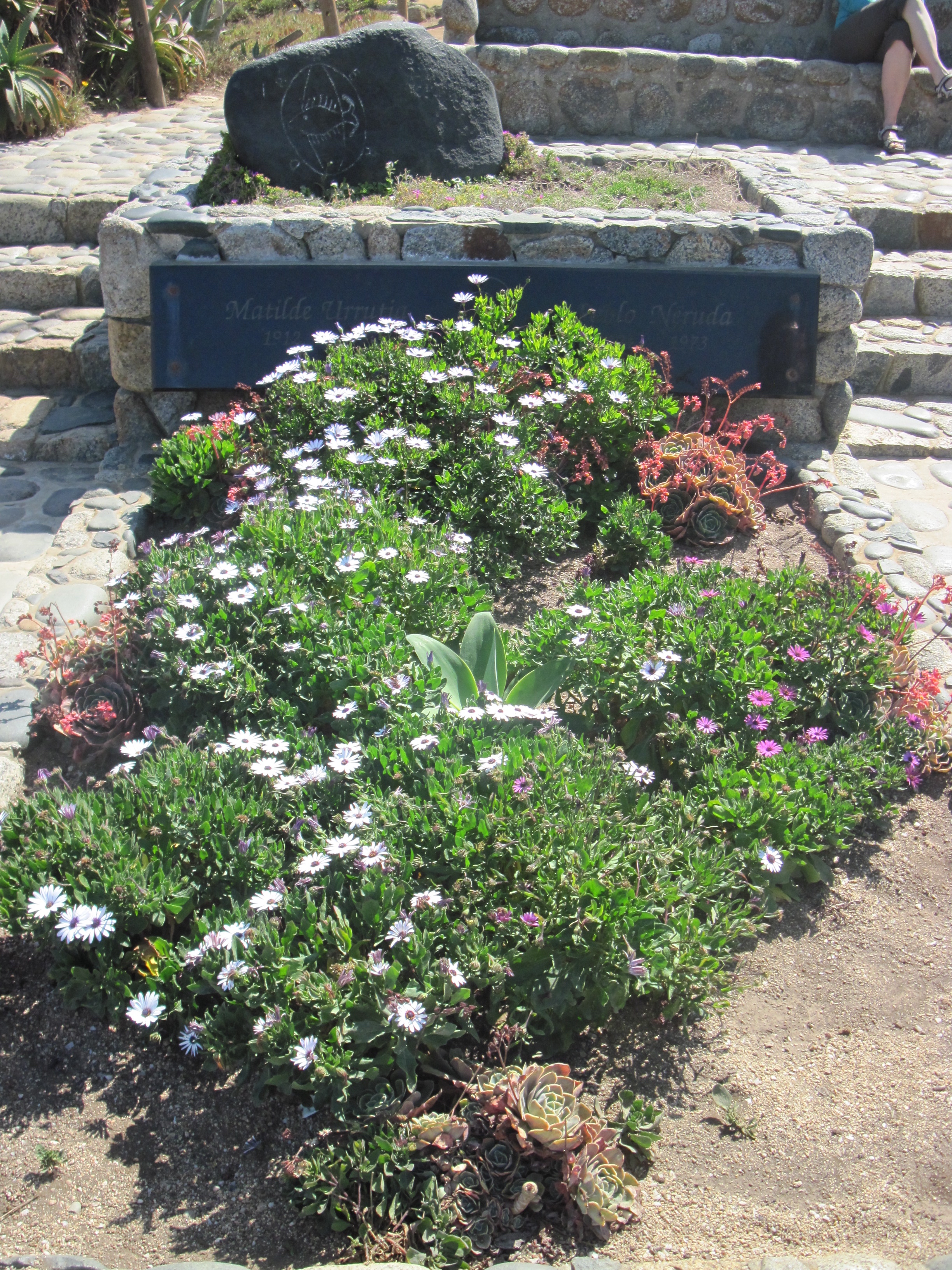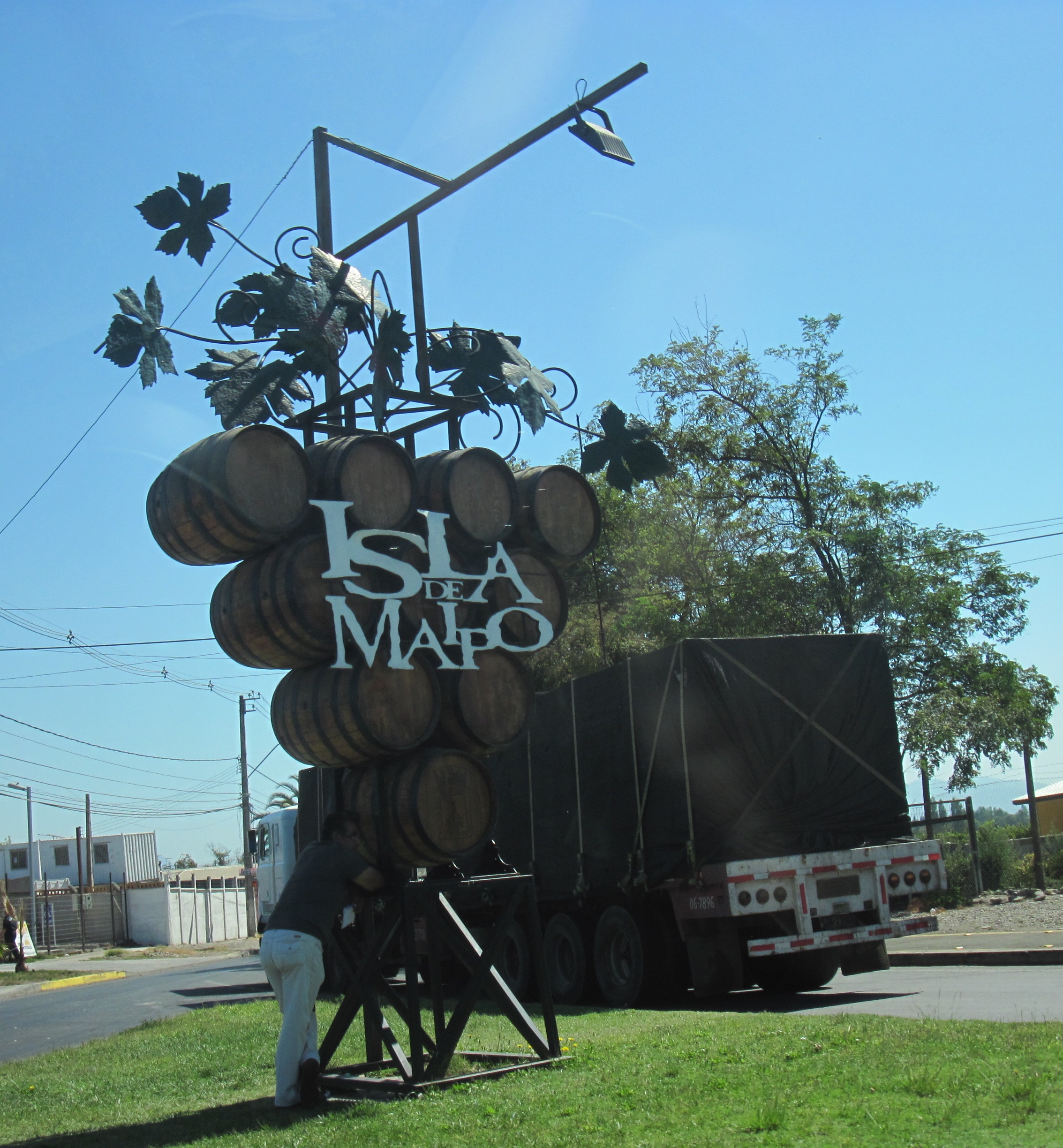 After leaving Isla Negra, I headed east, and stopped at Isla de Maipo; a rural commune of Chile that is known for its agriculture. They had very tasty fruits that I couldn't resist trying!
Rancagua was another place I stopped in at. They had many vineyards sprawled around, and I took the opportunity to visit with a local family who run a shop there.
After this visit, my time in Chile had come to an end. Along the way I saw some incredible sights, and met some amazing people. I was able to experience the warmness and hospitality of the Chilean people, and taste the flavours of Chilean style foods and drinks. Unfortunately, there were many parts of Chile that I was not able to see but would absolutely love to one day (such as Arica, Parque Nacional Torres del Paine, Elqui Valley, Sur Chico, Patagonia, Rapa Nui, and Chiloé to name a few). I figure this only leaves me with another good reason and opportunity to return to Chile, right? :o)
Thanks for following along on my Chilean adventure! Please feel free to contact me directly or comment below about anything that comes to mind. I'd love to hear from you.
In the mean time I'm off to do more travelling. Australia is next on my list, so don't forget to follow along with me on Facebook, Twitter, and Instagram.