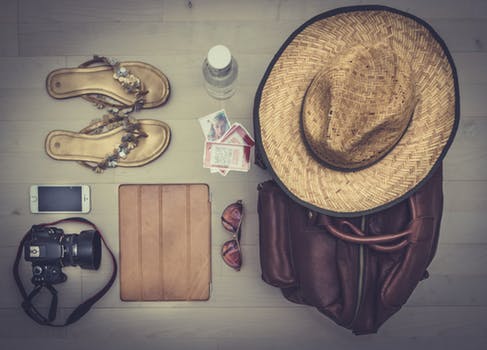 What to Consider Packing for your Travelling
Travelling is so much better when you don't have to wait around to check in, or pick up your checked baggage. Not to mention less stress from having to deal with checked in luggage that gets misplaced. Now I know this is not always do-able, but I generally find the shorter the trip you take, the less you should pack. If I'm on a one to three week long trip, I don't even bother with a check in bag; I just use a carry on bag and a personal item bag that airlines permit. However it's not always the same if my trips are four weeks and beyond, as sometimes I travel to different places where the weather or my activities may change. But for the sake of this post, let's focus on packing as light as possible. Here's how I do it.
The Art of Simplifying
When you are thinking about packing an item, envision what it would be like if you did NOT pack it with you. Ask yourself, can you make due with something else? Can you use a piece of clothing in multiple ways? Something you can dress up or down if the occasion calls for it. Have you packed it before and used it on that previous trip? For myself, it comes down to asking whether or not I really need it. And if I do, then can I place the item in smaller containers? Can I make the item casual and more formal if needed? Will I have access to a laundry machine while on my travels? I remember a time I would pack way more because I wanted to ensure I had something for every possible occasion that may come up while travelling, but ended up using maybe half or three-quarters of the items that were packed…it was ridiculous. So glad I can simplify things now.
Know Before you Go
Again, do some research. This can include looking up information about what the weather is, or what the temperatures are typically like where your destination is, or what kind of activities you will be wanting to do during your travels. If I'm ever in a pinch, is the item available where I am travelling to? Most likely. Will I have access to a laundry facility if needed? It is possible. For myself, knowing these bits of information helps a lot when I'm packing because I'll prepare for what I will be doing in the elements I will likely be in (example: rugged outdoor activity in Spring like weather, or hitting up a Tropical beach for a day in the sun, or exploring the nightlife and dining options in the Autumn, etc).
Mini-Me Items
I absolutely love these things, especially now that I find many items are sized for travel. They allow for more space, and less weight. You can find mini containers of shampoo, conditioner, or hair mousse, gels, and hairspray, moisturizers and lotions, etc. There are also other travel size items that are not liquid, such as combs, straighteners, container for Q-Tips, and a bar of soap (I find I can get more use out of a bar than liquid soap). Additionally, there are many different refillable travel containers that you can purchase in order hold the liquids of products that are already in your home without having to take the original bigger containers with you. These useable and refillable containers are an environmentally friendly option, and adhere to liquid rules for travelling (click here or here for more information). This is particularly important for me because I prefer carry-on only when travelling, so long as its possible.
Here are mini-me containers and items that I frequently use and pack for my travels.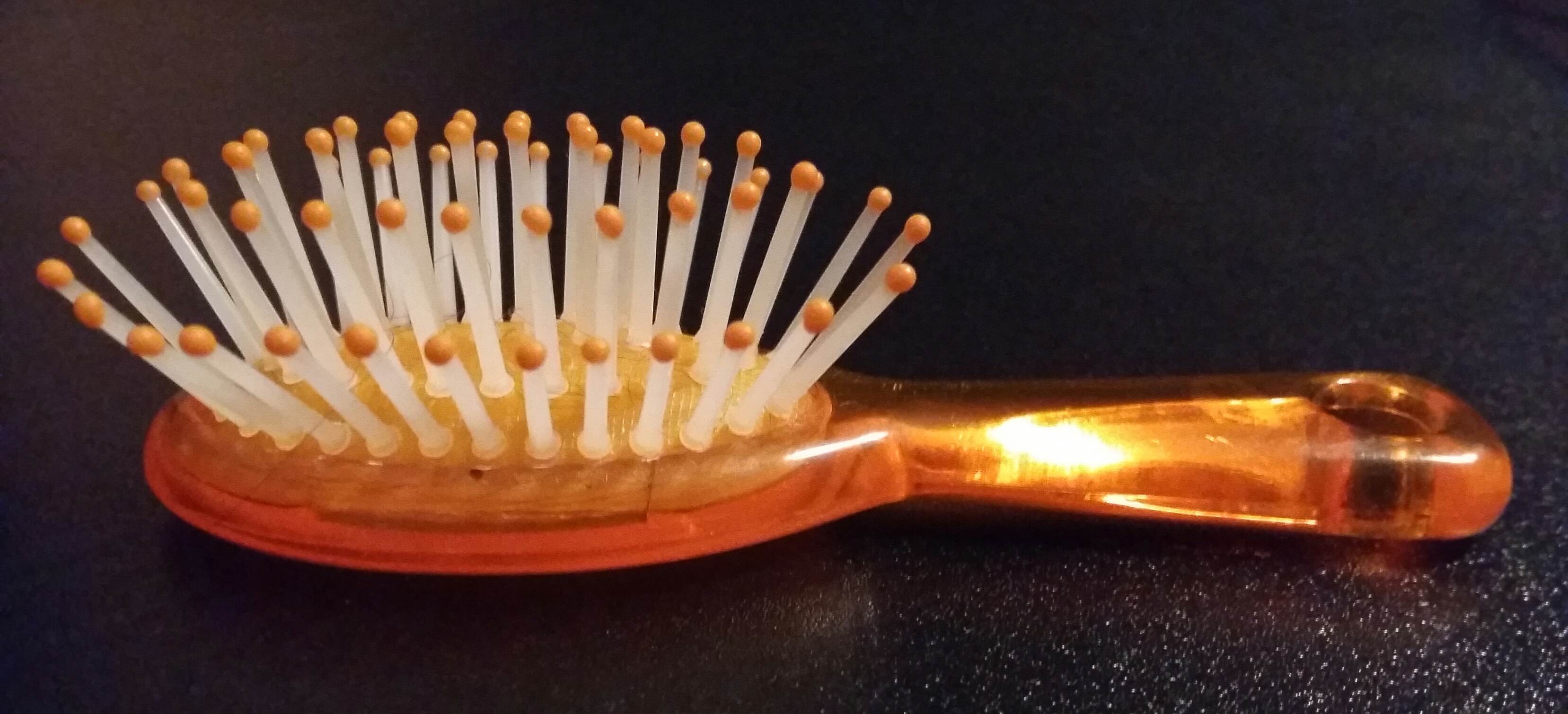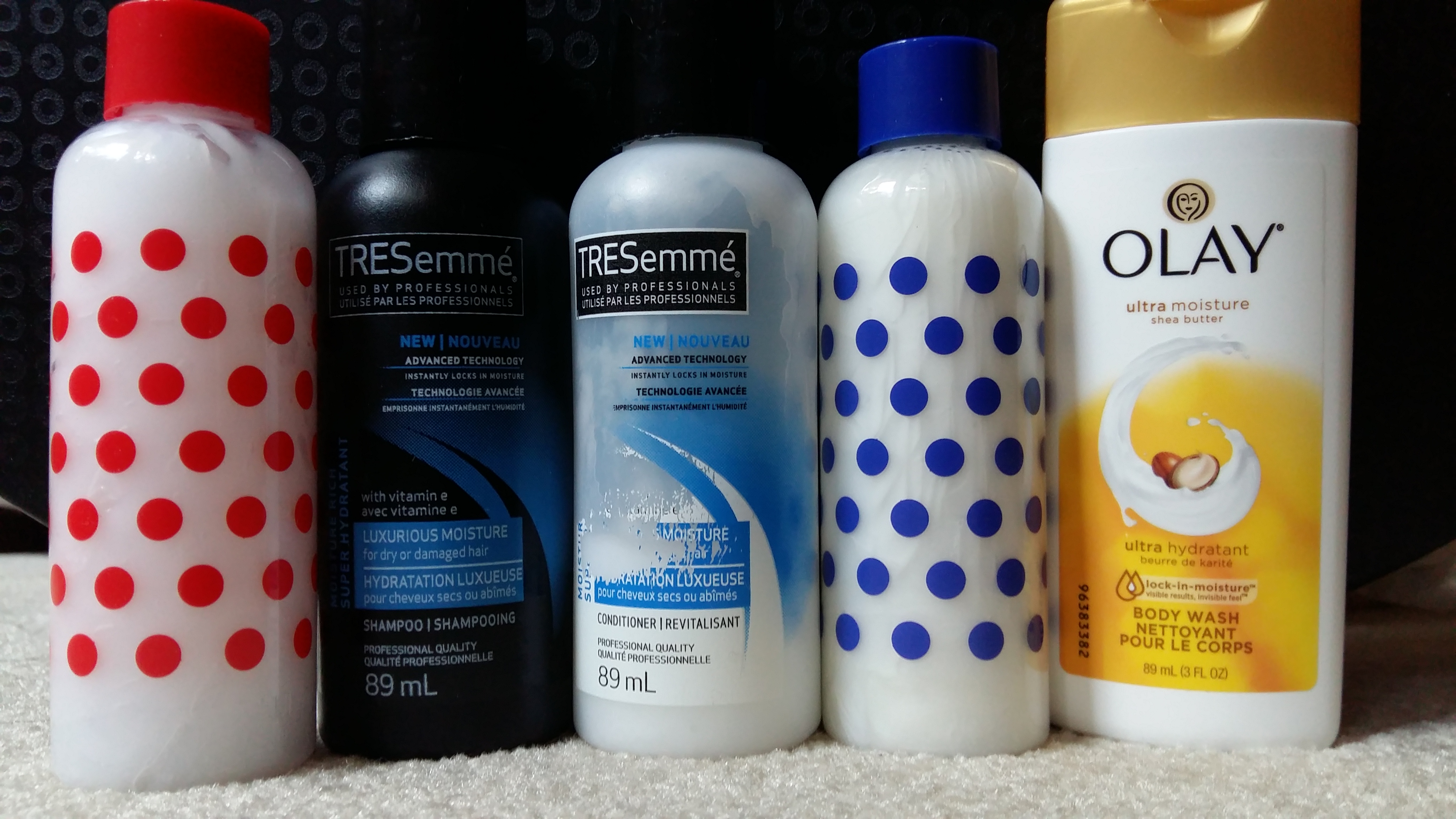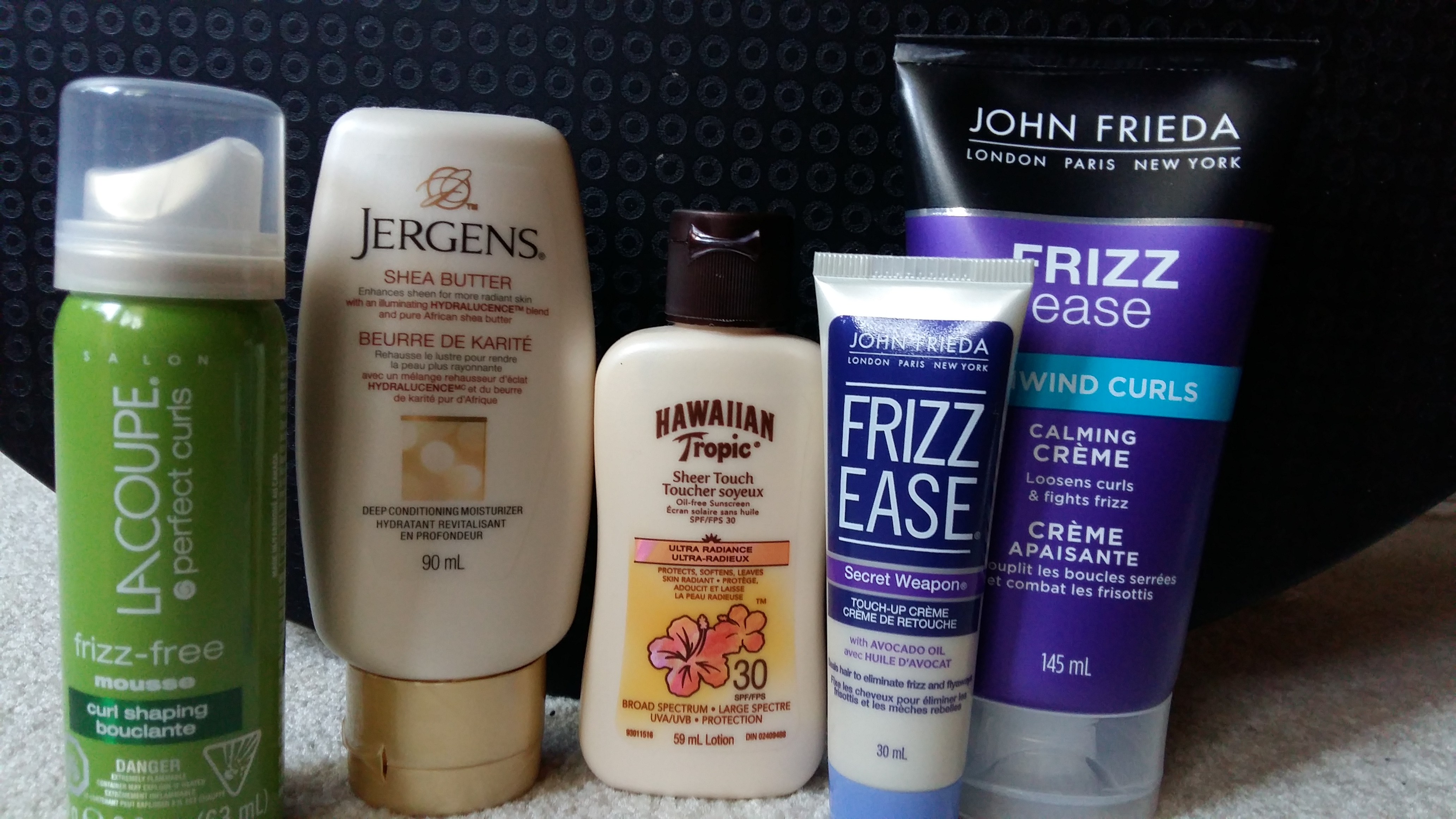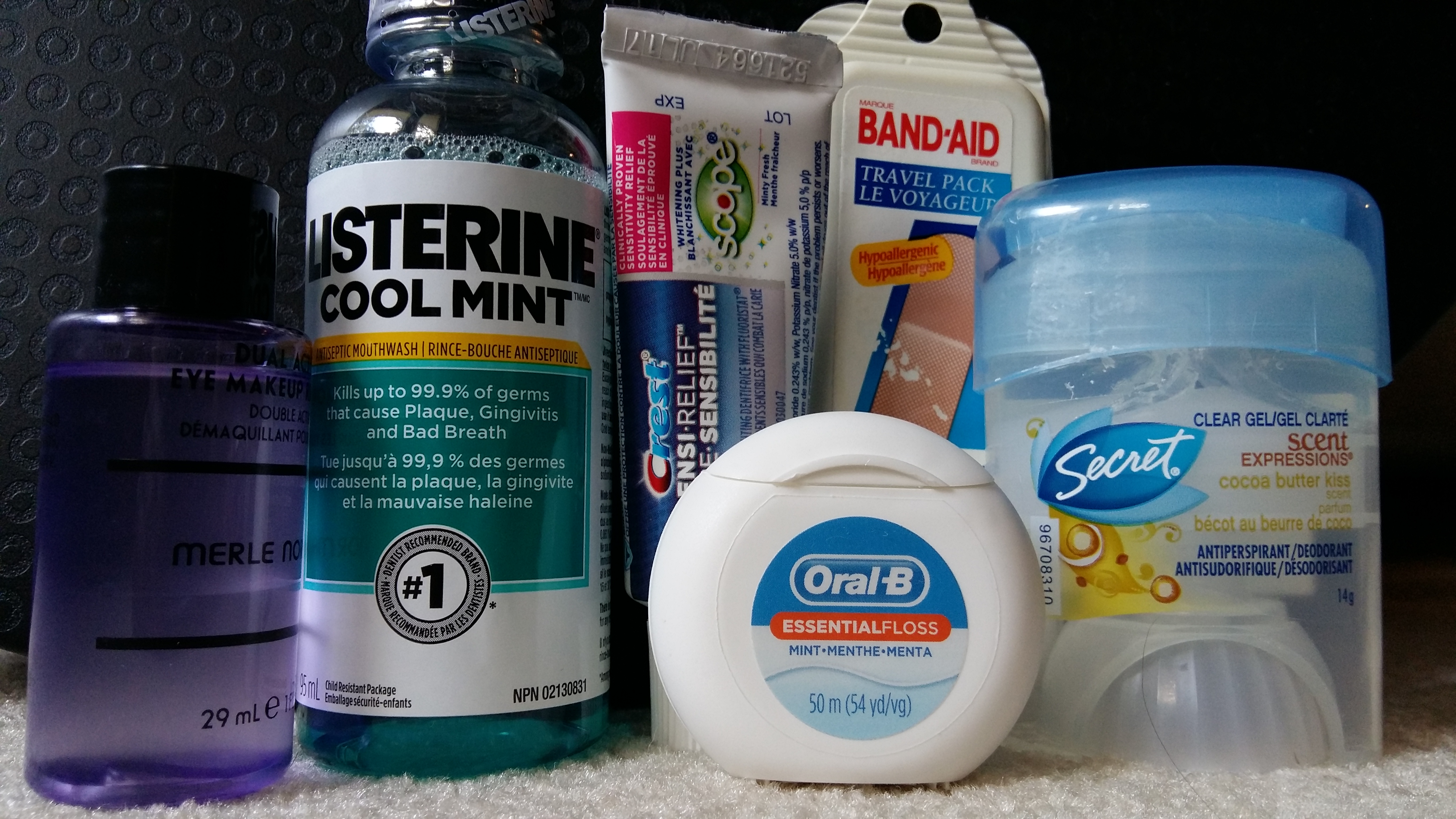 I always put liquids into Ziploc bags in case the container spills or leaks, and also because I find it more organized and easier for when I'm at the security check points.
Other Items to Consider Packing
Of course nowadays, one cannot leave home without their electronics, so I can't forget my trusted travel adapter for plugging in my electronics, and their power cords. My laptop and camera, a Panasonic Lumix DMC-TS5, are constantly at my side because I never know when there may be a photo op or moment of writing. Additionally, my smartphone comes in handy and keeps me connected with others. When you are away from home, there are many travel apps that you can utilize that are downloadable onto your phone. Just by Googling, you can find information about top apps such as: AirBnB, Google Translate or Duolingo, Google Maps, Skyscanner or Kayak, Dark Sky or the Weather Channel, Uber, XE Currency, Hipmunk, TripIt, LoungeBuddy, and HereWeGo.
When it comes to clothing, I have two packable jackets. My warm one is the Kenneth Cole Ruched Packable Down Jacket found here. What I find amazing, is that it rolls up like a sleeping bag and comes with its own sack (see the second picture below). My other one is a REI Co-op Rain Jacket similar to the one here. It is super waterproof! Fortunately, both take up little space as they are thin, and fold up really well.
I also pack my Sea To Summit DryLite Towels because they are super portable and lightweight. They also dry quickly, and are available in several sizes. Aside for using them after a swim or shower, I can also hand wash clothes then wring them out in the towels and allow for drying time. The towels absorb water very well.
My very portable 480 mL 4ever h2o water bottle, somewhat similar to ones found on here. It folds up when it is not filled, and is hardly any weight at all. It has a clasp to clip onto your bag so you can't lose it. It's amazing.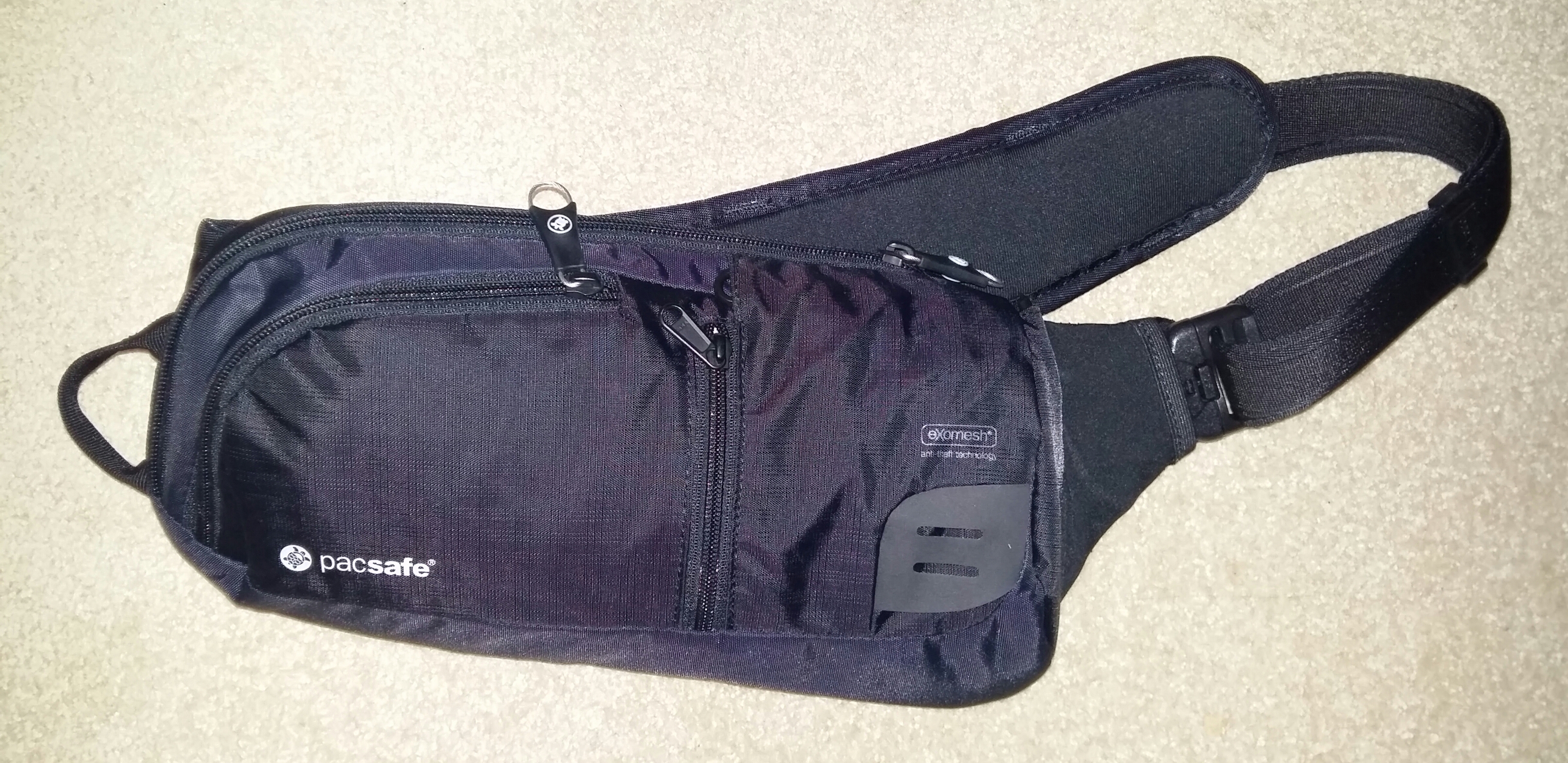 Finally, I have this amazing travel bag, the pacsafe Vibe 150 Anti-Theft Cross Body Pack, it holds a surprisingly large amount of items, and is also very lightweight. It also has many security features, so I feel protected enough from thieves with its zipper locks and mesh slashguard, and scan scams with the RFIDsafe blocking technology.
So these are just some of the items I frequently use and pack when I am heading off on another adventure. I'm always on the look out for new items, and different experiences. If you have any favourite item(s) or comments, I'd love to hear from you! You can follow me on Facebook, Twitter, and Instagram.